BUILDEX Vancouver: Ādisōke – Important Lessons from Public Consultation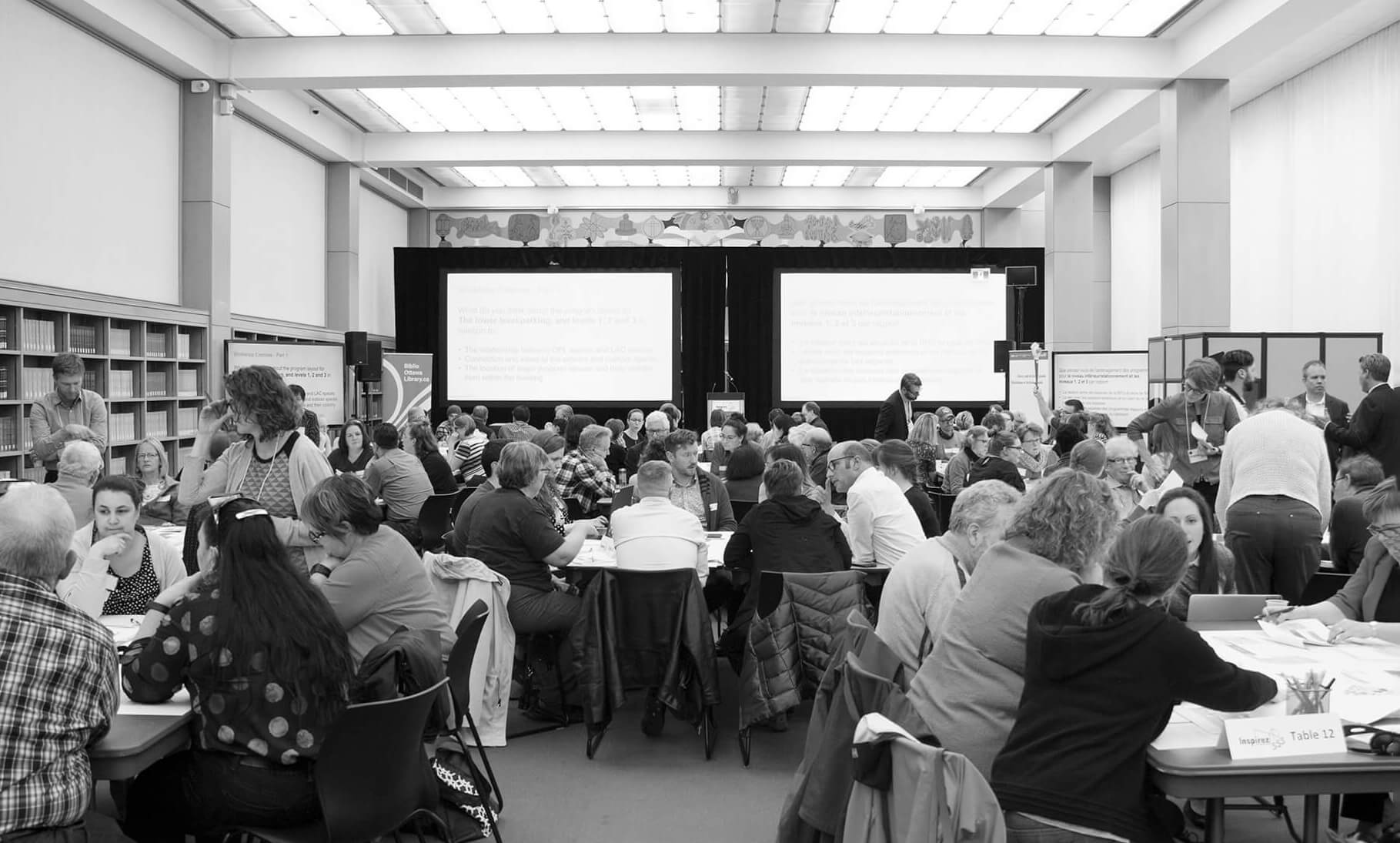 Event Details:
Conference: BuildEX Vancouver
Speaker(s): Sydney Browne
Location: Vancouver Convention Centre West
Date: March 23, 2022
Time: 1:00 pm

Join Principal Sydney Browne at BUILDEX Vancouver, Western Canada's largest forum connecting the holistic building industry. She will present Ādisōke: Important Lessons from Extensive Public Consultation on Wednesday, March 23rd at 1:00 pm PST/ 4:00 pm EST.
The goal of the Ādisōke public consultation process was to be the most engaged and extensive for any public design project in Canada. Ottawa Public Library and Library and Archives Canada (the clients) requested from the outset that the project team 'collaborate with the community' on the design of the facility.
The resulting consultation included public workshops at four periods over the schematic design stage involving 2,500 members of the public in-person and 2,000 more online. Crucially, the project team met with Kitigan Zibi Anishinabeg and the Algonquins of Pikwakanagan First Nations, a process of engagement that has continued through the design and construction of the project. Consultations explored themes ranging from initial massing and site access to recognition of territory, options for the art and landscape design, and discussions of the materials and formal inspiration.
Sydney will address:
The extent, forms and challenges of public engagement undertaken
Considerations shared in the process and feedback received from the public
How the consultation became integral to the design process and the final project design outcome
How ongoing relationships will extend through the opening and continued use of the new facility
Register here.