Diamond Schmitt x BAIDA: Mentorship in Architecture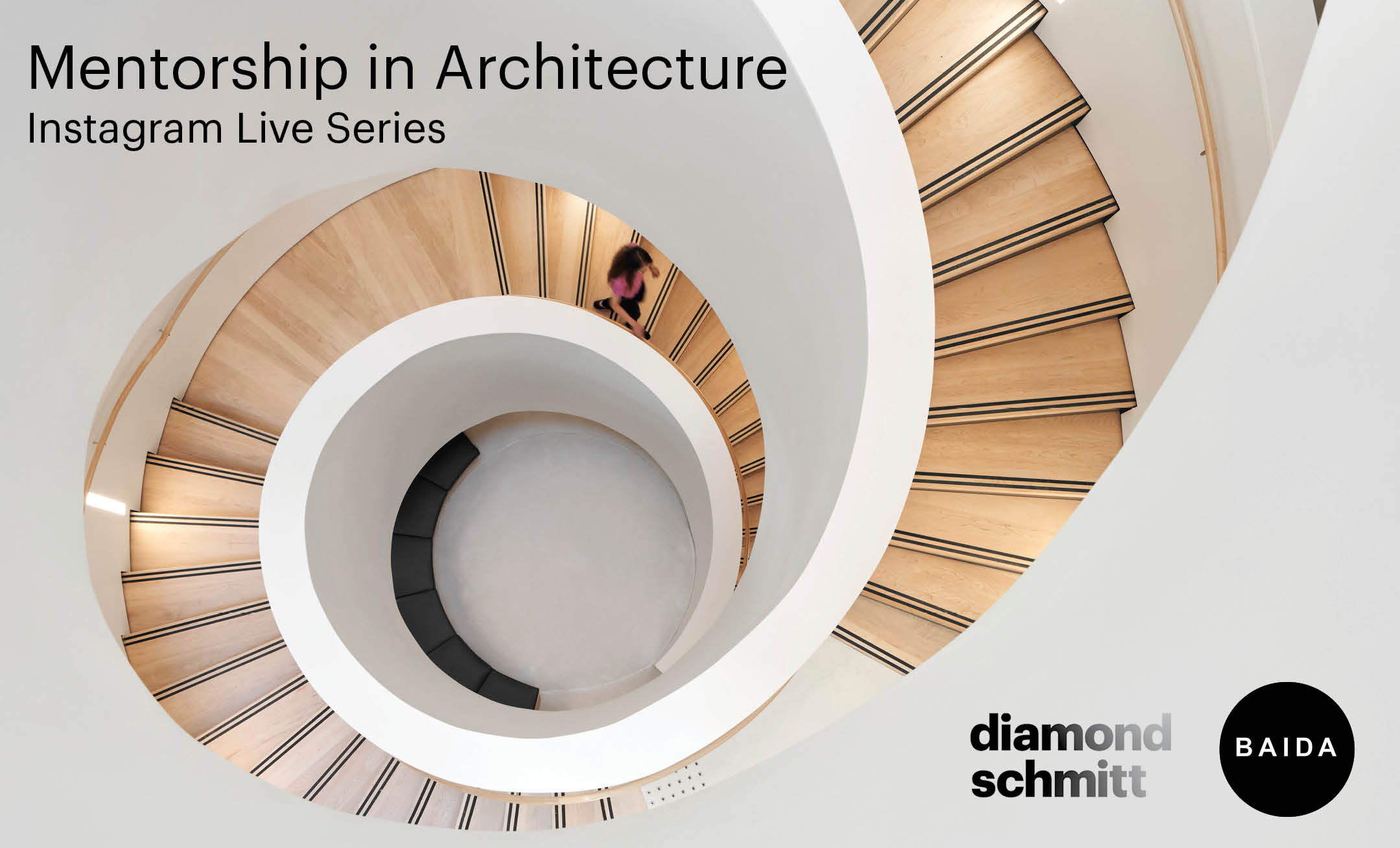 Event Details:
Conference: Instagram Live Series
Speaker(s): Kholi Dhliwayo, Peggy Theodore, Macy Laporte
Location: Instagram
Date: November 29, 2020
Time: 2:00 pm

Diamond Schmitt has partnered with the Black Architects and Interior Designers Association (BAIDA) to develop a mentorship program that aims to develop knowledge and understanding on both sides of the table.
Currently underway, 25 Diamond Schmitt architects are meeting regularly with student architects and young design professionals to review portfolios, share their respective experiences as designers, and to build their network.
We are hosting an Instagram live series with BAIDA to highlight the issues faced by Black architects and designers in our industry, and the role that professional relationships play in the development of our careers.
On Tuesday, November 24 at 1pm EST, Diamond Schmitt architect Kholi Dhliwayo and BAIDA founding member Kayla Murrell will discuss the under-representation of Black architects in the architecture industry and what steps their organizations are taking to change this.
On Wednesday, November 25 at 1pm EST, Diamond Schmitt intern architect Macy Laporte and student architect Kristen Aleong will discuss how residential design shapes socialization in our neighbourhoods and homes.
On Sunday, November 29 at 2pm EST, Diamond Schmitt Principal Peggy Theodore and student architect Zanira Ali will discuss their paths of education that have led them both to architecture and their experiences with community building.
Follow us on Instagram.