Diamond Schmitt x NOMAS CCNY: Professional Design Exchange Instagram Live Series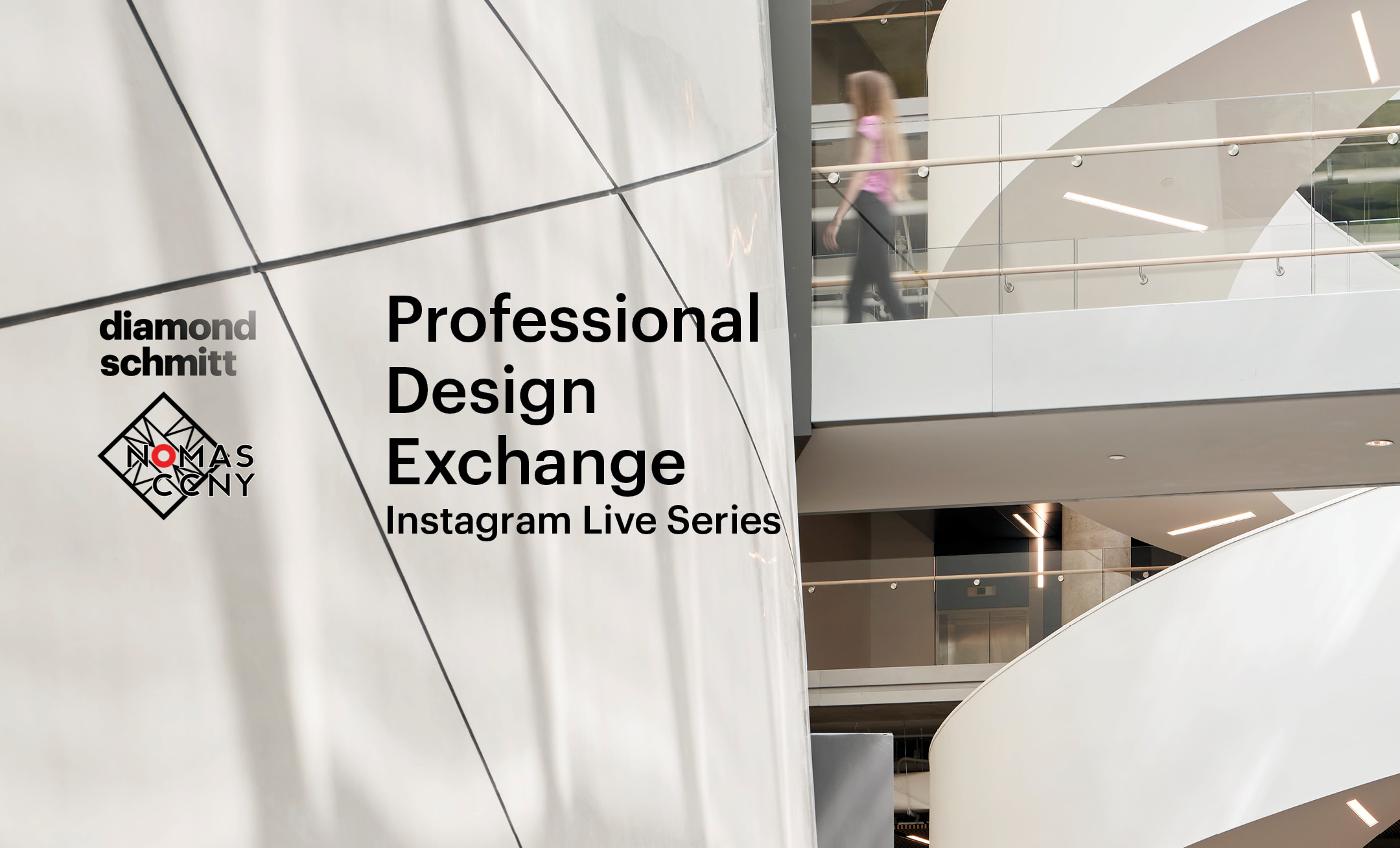 Event Details:
Speaker(s): Kholisile Dhliwayo, Sybil Wa, Stephanie Huss
Location: Diamond Schmitt Instagram Live
Date: April 9, 2021
Time: 3:30 pm

Diamond Schmitt has partnered with the National Organization of Minority Architecture Students (NOMAS) at the City College of New York (CCNY) to develop a professional exchange program aimed at architects and students to build a mutually beneficial relationship that expands across academia and the professional world.
Over the past academic year, fourteen Diamond Schmitt architects, known as "future selves," have been meeting virtually with student architects, known as "past selves," to review portfolios, share their respective experiences as designers, and build their network within the architecture and design industry.
We are excited to host an Instagram Live Series with NOMAS CCNY, highlighting the importance of professional exchange of ideas in architecture.
This series will feature three sessions over two weeks that will include conversations between past and future selves, discussing what drives them to practice architecture, future-focused design work, and the role that professional relationships play in the development of our careers.
On Thursday, April 1st at 2pm EST, Diamond Schmitt architect Kholisile Dhliwayo and recently elected NOMAS CCNY President Gabriela Gonjon will discuss the current under-representation of BIPOC architects in the architecture industry, and how further representations of language and culture can move the industry towards a more equitable future.
On Monday, April 5th at 6pm EST, Diamond Schmitt Associate Stephanie Huss and student architect Aparna Ramanathan Ramesh will discuss their pathways to architecture and their experiences with sustainable design, from academic and industry perspectives.
On Friday, April 9th at 3:30pm EST, Diamond Schmitt Principal Sybil Wa and graduating student architect Moises Quintero will discuss their passion for architecture, and how city building and the mechanization of architecture respectively, informs their practice.
Follow us on Instagram to join in on the discussion.