Beyond Buildings: Infrastructure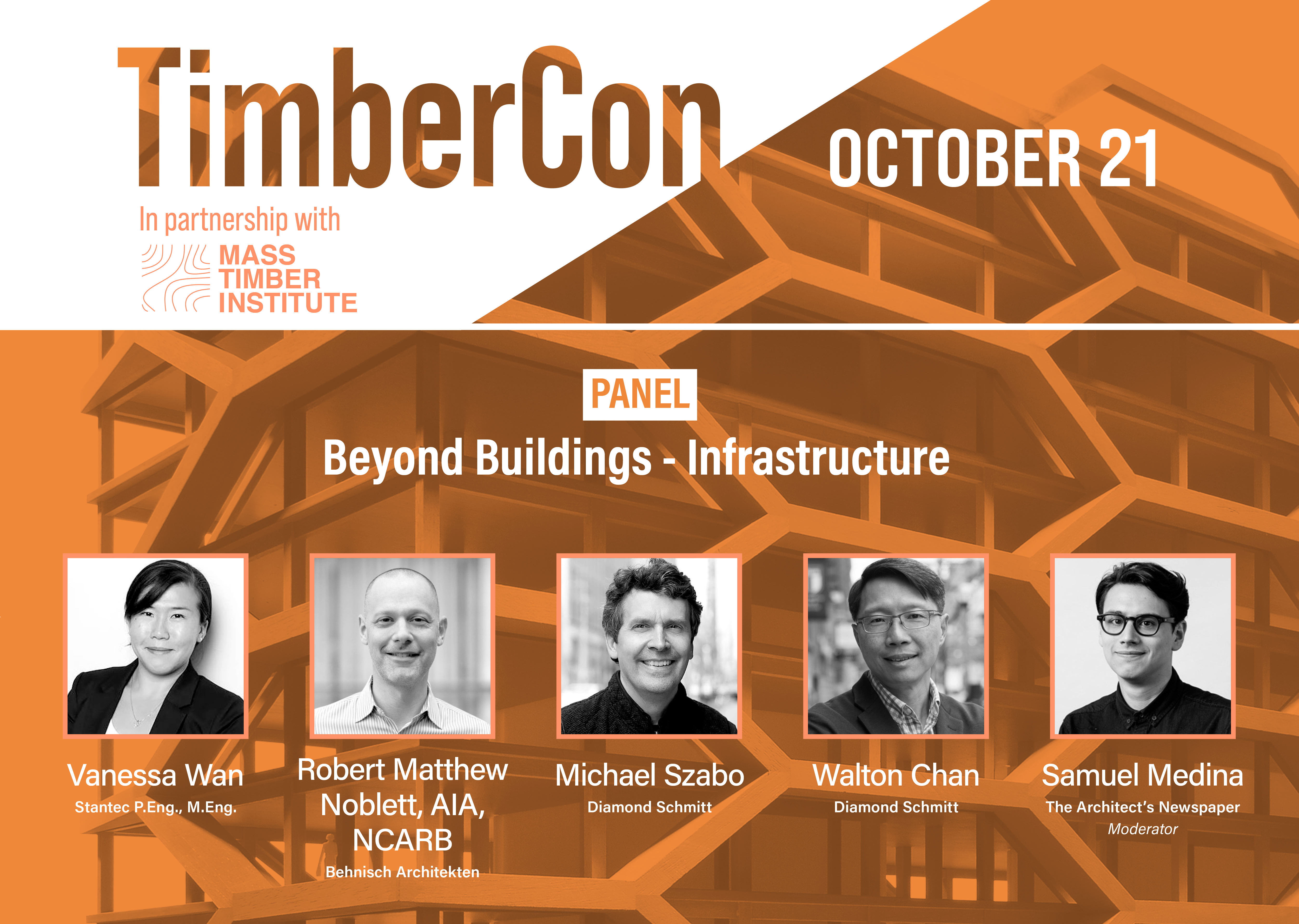 Event Details:
Conference: TimberCon
Speaker(s): Mike Szabo, Walton Chan
Location: Virtual Event
Date: October 21, 2021
Time: 3:00 pm

Principal Mike Szabo and Senior Associate Walton Chan are panelists at The Architect's Newspaper's TimberCon hosted in partnership with the Mass Timber Institute. This event will foreground exemplary timber projects across North America, identify best-case practices for their assembly, and spotlight emerging technologies within this exciting field.
As part of their panel on Thursday, October 21, 2021, at 3 pm EST, Beyond Buildings – Infrastructure, they will discuss how wood is reframing the narrative about sourcing, supply chains, and carbon neutrality.
Register for the event here.