Sustainable by Design: Diamond Schmitt Announces Projects in Ottawa and Toronto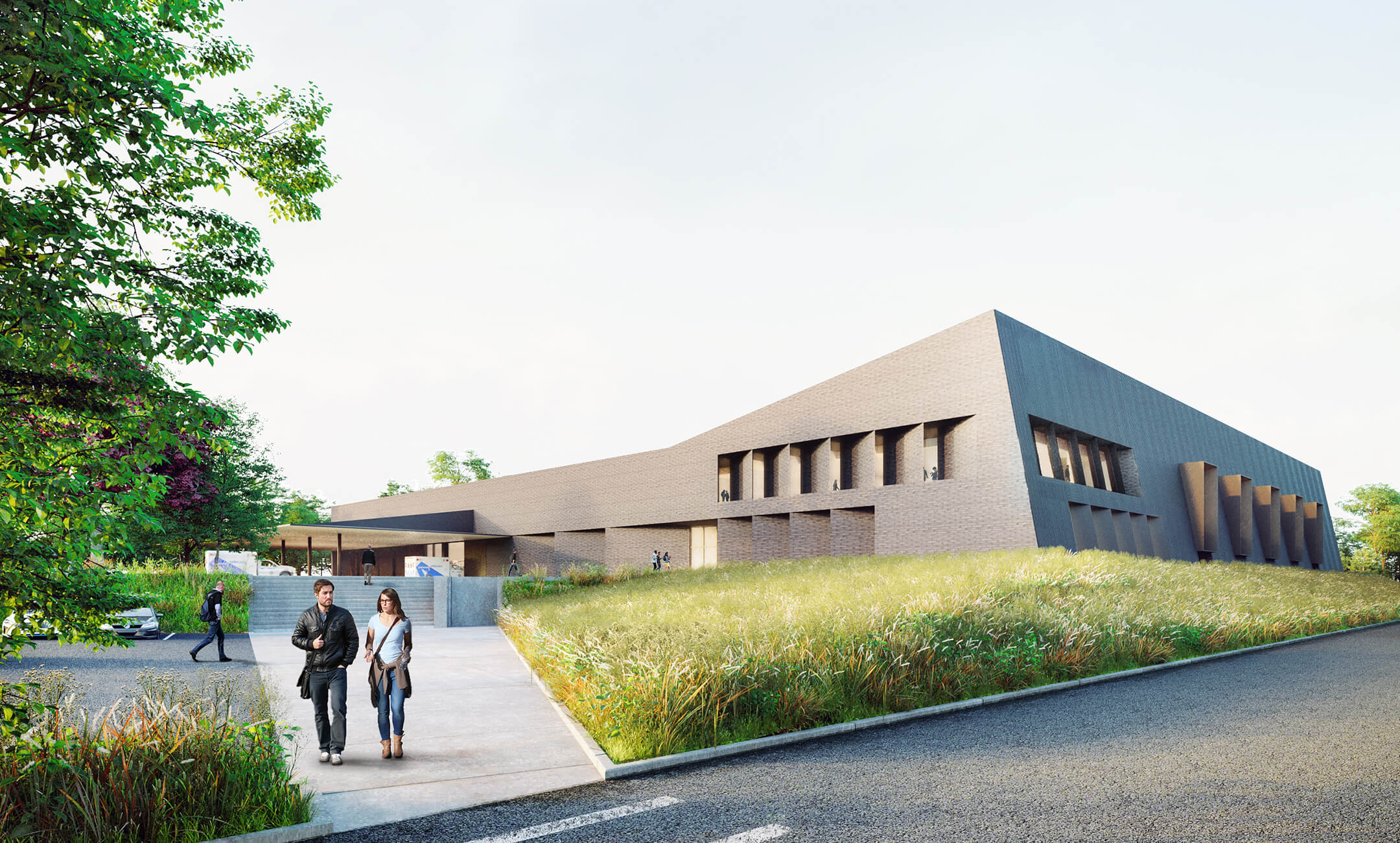 For more information, please contact:
Press Inquiries
Email: press@dsai.ca
TORONTO, ON – Today, with Earth Day (April 22) on the horizon, Diamond Schmitt announces two design projects with industry-leading sustainability, now underway in Ontario: Ottawa's Gladstone Village Passive House and Toronto's first Net Zero Energy and Zero Carbon Toronto Paramedic Services (TPS) Multifunction Paramedic Station. These projects further the firm's commitment to carbon reduction in all buildings, and they join the LEED Platinum, LEED Gold, Passive House, Net Zero Energy and WELL® certified buildings completed and in construction at Diamond Schmitt.
Gladstone Village Passive House, Ottawa
Diamond Schmitt is a signatory to the Architects Declare 2030 Challenge, a global effort to achieve carbon neutrality in all new building projects by 2030. The firm's Passive House design for Ottawa Community Housing Corporation's affordable housing project will deliver 300 residential apartments over 18 floors. The Gladstone Village building will be the tallest Passive House project in Eastern Canada and is slated for completion in 2023.
Passive House is an international standard for energy-efficient architecture. Passive House buildings are designed with a well-insulated, airtight building envelope. As a result, they use only a fraction of the energy required to heat and cool conventional homes.
Diamond Schmitt's Gladstone Village project, in association with Ottawa's KWC Architects, builds on the success of its Passive House pilot project for Toronto Community Housing Corporation: 21 townhouses in Phase 2 of the redevelopment of Alexandra Park. This project is also slated for completion in 2023.
Net Zero Energy and Zero Carbon Toronto Paramedic Services Multifunction Paramedic Station
Diamond Schmitt, in association with gh3 Architects, is designing Toronto's first Net Zero Energy and Zero Carbon TPS Multifunction Paramedic Station, to be located at 330 Progress Avenue. The facility, estimated to be completed in 2024, presents a demanding design brief that includes net zero energy consumption and net zero carbon emissions – a major challenge, as TPS stations typically lose significant energy through frequent use of their garage doors. Energy is conserved by using vestibules for inbound and outbound vehicles, and by preheating make-up air captured from under tilted south solar walls, which warm the air behind their metal cladding.
The TPS Multifunction Paramedic Station, which reflects the City of Toronto's commitment to lead by example, is on track to achieve an energy use intensity (EUI) of 139 kWh/m2/yr, a remarkably low number when compared to recently completed facilities of this type in other cities with EUI values in excess of 380. The design is a signal to the building industry that it is possible to combine provocative design with innovation.
Earth Day
To learn more about Diamond Schmitt's commitment to sustainable design, tune in to Diamond Schmitt's special Earth Day webinars on April 22:
12:00 pm EST: Associate Arne Suraga joins Chris Ballard, CEO of Passive House Canada for a special Earth Day webinar, Building a Future.
2:00 pm EST: Associate Judith Martin and Mike Taylor are back for another interactive and educational Instagram Live, to celebrate our planet and raise awareness about the urgency of taking action for the environment.
About Diamond Schmitt
Diamond Schmitt is a global architecture firm that designs transformative, purpose-driven and highly sustainable buildings. Delivering innovative architecture that empowers people, communities and organizations to harness change for the greater public good, Diamond Schmitt employs a collaborative research process to create bold designs known for their exceptional performance and meticulous craftsmanship. The firm's designs incorporate advanced resource conservation and energy-saving systems while simultaneously focusing on material durability, building longevity and community wellness. With offices in New York, Toronto, Vancouver and Calgary, Diamond Schmitt is currently leading the design for New York Lincoln Center's David Geffen Hall.