Derek Newby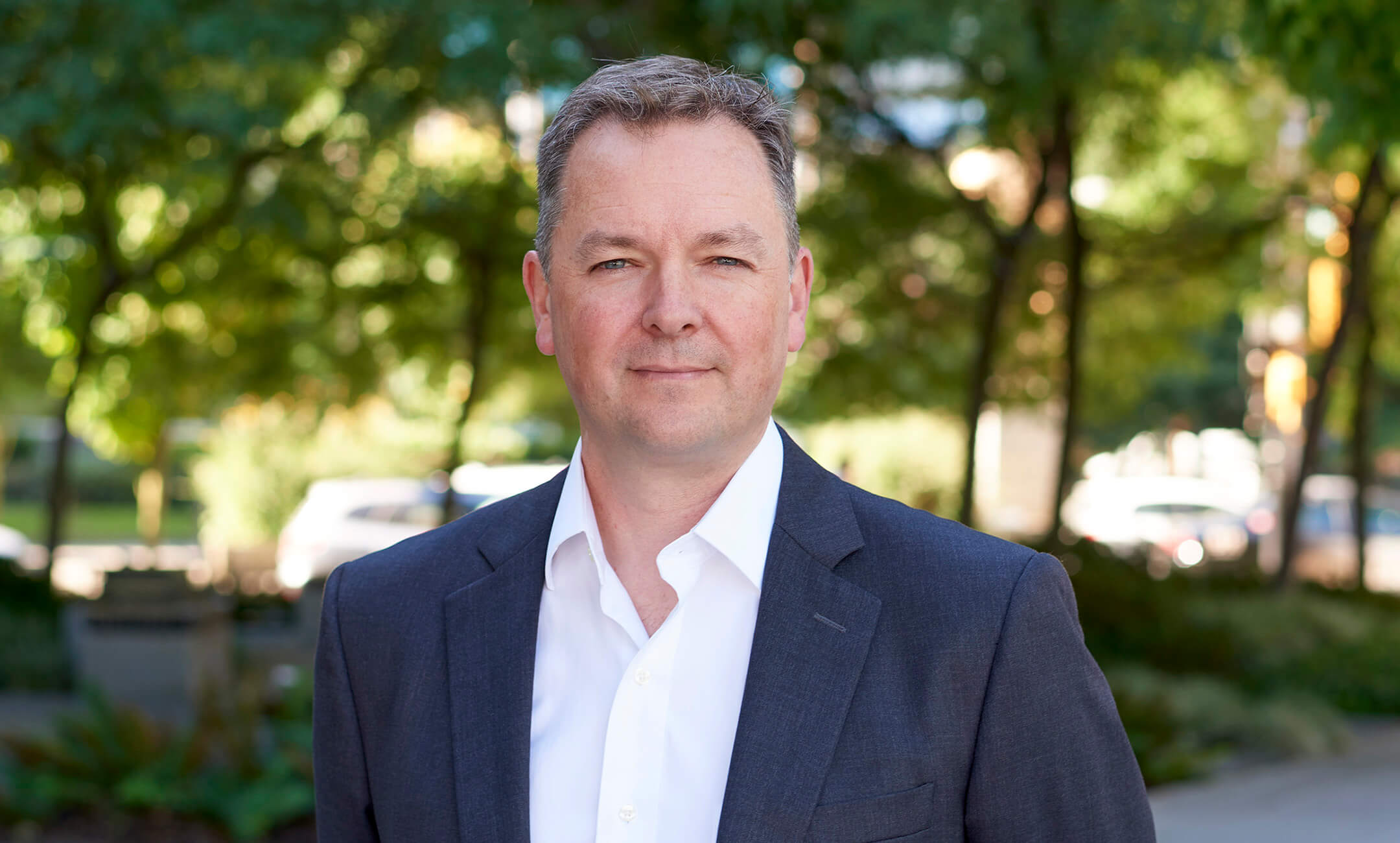 ---
Derek Newby is a Principal in our Vancouver studio. He has extensive experience with mixed-use, office, and academic facilities, working effectively with private and public-sector clients.
Derek's background in urban planning is the foundation that informs his approach to architecture, which is defined by seeking a rewarding sense of place. Inspired by simplicity and functionality, Derek's desire is to elevate the essential and basic building elements to be recognized as lasting and defining.
Derek first joined Diamond Schmitt in 2002 and was integral to a number of design competitions and projects including the University of Michigan Computer Sciences and Engineering Building, the Tommy Douglas Library in Burnaby, BC, and the Banff Centre Revitalization.
After moving back to the West Coast, Derek continued his career with other offices. He worked with Diamond Schmitt as part of the associate architect team the Peter A. Allard School of Law at the University of British Columbia. Derek returned to Diamond Schmitt in 2020, joining the Vancouver studio.
Derek is a vocal advocate for environmentalism in architecture, and has expertise in mass timber techniques, Passive House design, and a holistic approach to sustainability. He is a member of the B.C. Mass Timber Advisory Council and Chair of the Port Moody Advisory Design Panel.
With roots in Northern British Columbia, Derek's sense of connection to the land—and his awareness in how we use it—leads him toward finding simple beauty and utility in design.