At Diamond Schmitt, we aim to empower our people to realize their potential in a dynamic studio environment that fosters continuous learning and professional development.
Fuelled by a culture of collaboration and inclusivity, we are looking for individuals whose backgrounds, skill sets, and experiences are as diverse as the projects we work on and the communities we engage in to join our team and contribute to the ongoing creative conversation. 
If you have the courage to be bold, the compassion to design authentic, socially-conscious spaces, and can demonstrate integrity in the workplace, then we want to hear from you.
All current job openings will be posted here. Please apply by sending your application to: hr@dsai.ca.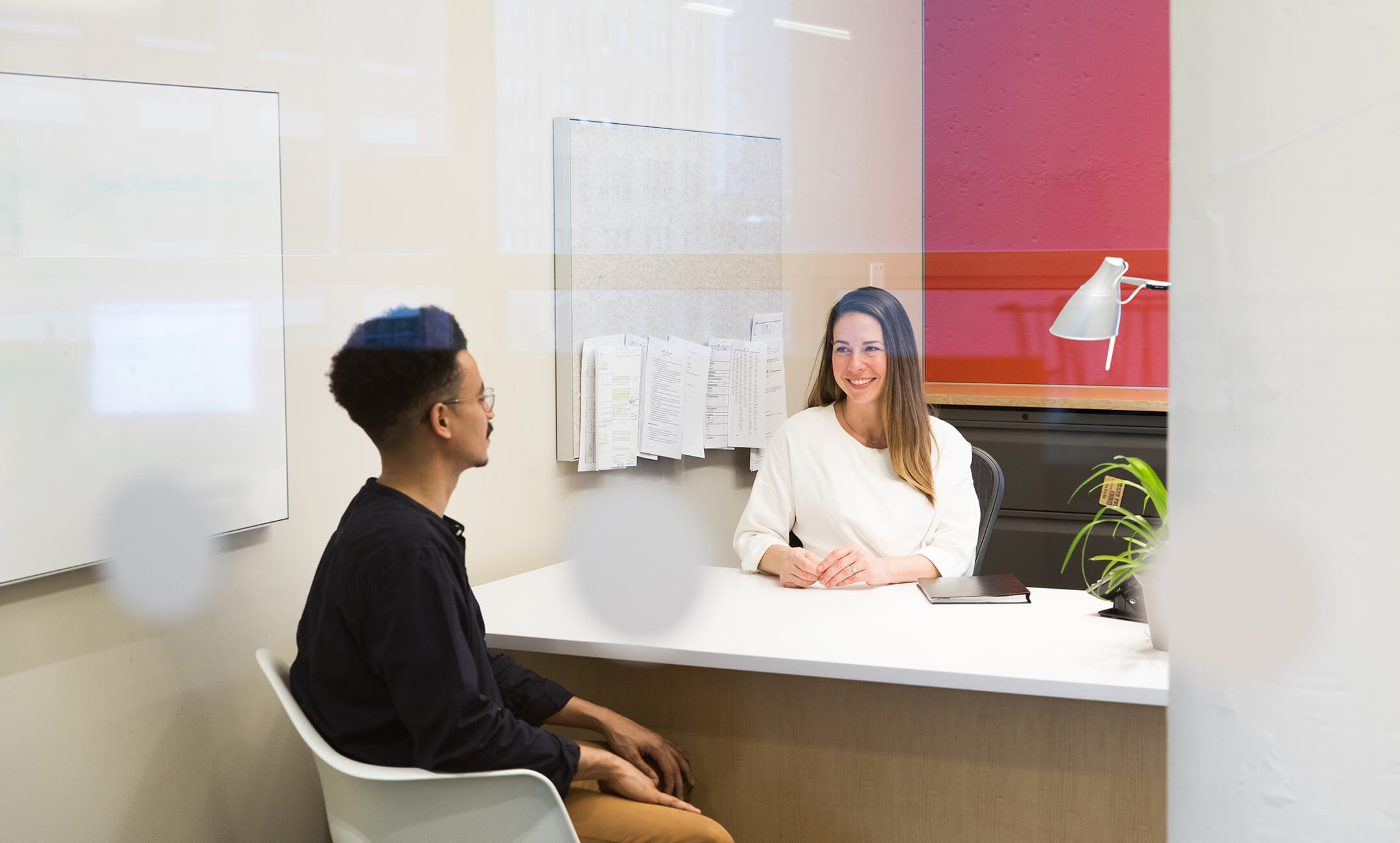 We are looking for a Contract Administrator with expertise in the review and resolution of construction claims.  The successful candidate will contribute their outstanding skills to the design and execution of a wide variety of projects.  They will work closely with principals, associates and architects in a collaborative studio environment to review construction schedules and claims, provide advice to other contract administrators and owners regarding construction contracts, and lead negotiations between clients and contractors.
Key Responsibilities
Review and provide advice regarding project schedules, review construction claims and prepare written responses to owners, provide advice regarding current construction law, and support other contract administrators in the review of potential construction claims.
Provide construction administration functions to projects, including both office functions (certificates of payments, preparation of CO's PC's, CD's etc.) and field functions (attendance at site meetings, preparation of site instructions, field review reports, etc.)
Organize, direct and manage contract administration for projects
Implement the project in consultation with the project team
Supervise the work effort on assigned projects
Work in a collaborative team environment, primarily in construction administration with involvement as required in other aspects of design including pre tender document review
Report to the project architect on a regular basis outlining status of job cost control and scheduling issues including general progress and time management issues
Act as a mentor to junior architects and contract administrators
Qualifications
Professional degree in architecture or engineering with membership in the Ontario Association of Architects
Evidence of substantial continued education in the fields of construction administration and construction law
Proven experience in review and negotiation of construction claims
Certified Construction Contract Administrator (CCCA) designation
Knowledge of MS Project or Primavera is essential
Knowledge of Bluebeam, Statslog, Revit and Autocad is a definite asset
12+ years experience required
Mixed – use and healthcare project experience
Thorough knowledge of OBC and standards used in the Canadian construction industry
We are looking for a BIM Coordinator to join our Toronto or Vancouver office to help shape the way we design excellence. The BIM Coordinator will work in collaboration with the other BIM Coordinators and BIM Managers to help us improve our project workflows, software adherence and library content. We are looking for a BIM Coordinator who can work independently and communicate clearly with project teams.  A good understanding of construction means and methods is essential for developing consistent and thorough content libraries.
Please send your resume to hr@dsai.ca. We thank all applicants who have applied however only those selected for an interview will be contacted.
Diamond Schmitt Architects encourages and welcomes applications from people with disabilities. Accommodations are available upon request for candidates in all aspects of the selection process.
Key Responsibilities
Coach, mentor and supervise the process of virtually constructing a building with a project team
Assist in training and project workflows
Develop project specific office content (family) library
Collaborate with the BIM team to improve DSA's current Revit template
BIM visual programming platform such as Dynamo is an asset
Ensure standards defined on the project BIM Execution Plan and project workflows are adhered
Manage project models to ensure a healthy BIM database
Conduct Clash-detection and conflict resolution
Conduct model data extraction for CoBie and dRofus
Qualifications
Minimum 2 year College diploma or University degree from a recognized architectural program
2 years progressive work experience in an architectural office
Excellent working knowledge of REVIT and Dynamo
Ability to read 2D working drawings
Understanding of common building components and how they are assembled to form a completed building
Multitasking,  project management and leadership skills
Effective communication skills, both verbal and written
Comfortable communicating in working groups of various sizes
Strong working knowledge of Microsoft Office suite
Programming background is a benefit but not a requirement
Understanding BIM for Facility Management is a benefit, but not a requirement