We shape our buildings, and then they shape us.
A fundamental goal of architecture is to shelter human activity, but the best architecture inspires new and better ways of living. Environmental, technological, and social forces are changing everything from art to education to commerce to healing and beyond. And great design has the capacity to navigate this change with boldness, invention, and beauty.
Our Northern home provides a clear-eyed perspective. Our Canadian landscape is as vast as the diversity of its people and ideas. Seeing, hearing, and understanding what's happening around you is important and supporting one another is vital. Courage, compassion, and integrity are at the heart of our identity.
---
A culture of collaboration We join together in teams with mixed skill sets to design buildings for a wide range of clients. In this setting, we value sharp ideas expressed evocatively and with respect.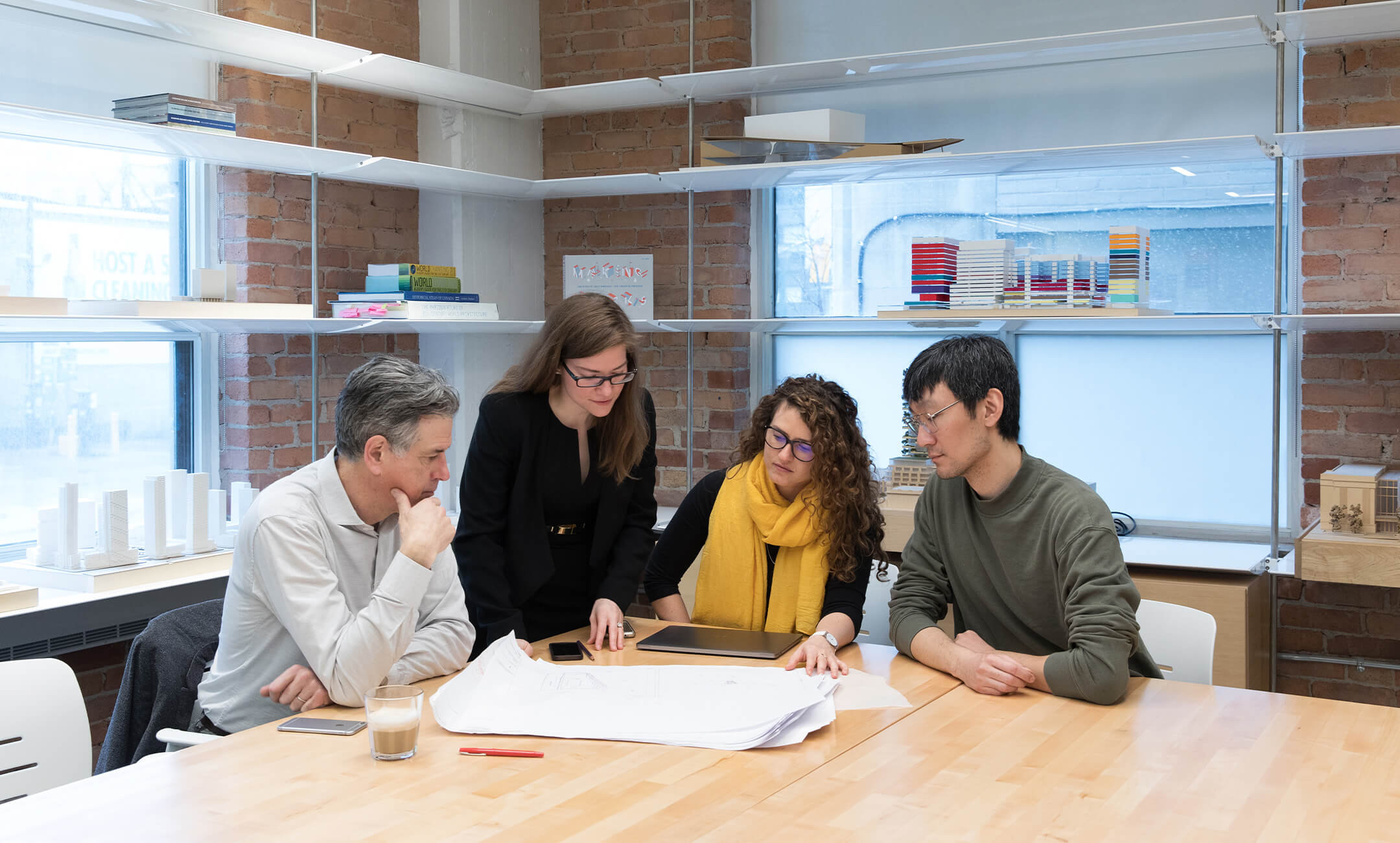 Environmentalism is a design issue. Our approach to architecture is motivated by the people we design for, and their aspirations. Through our work we aim to improve the health of our planet, as well as the health of humanity, with the goal of designing buildings that give more than they take.
Inclusive design empowers people to make change for the greater good. Our greatest accomplishments arise from an inclusive culture in which team members and collaborators are safe, comfortable, and empowered to bring out the best in each other.
---
We design for cities and individuals, institutions and corporations, pragmatists and visionaries.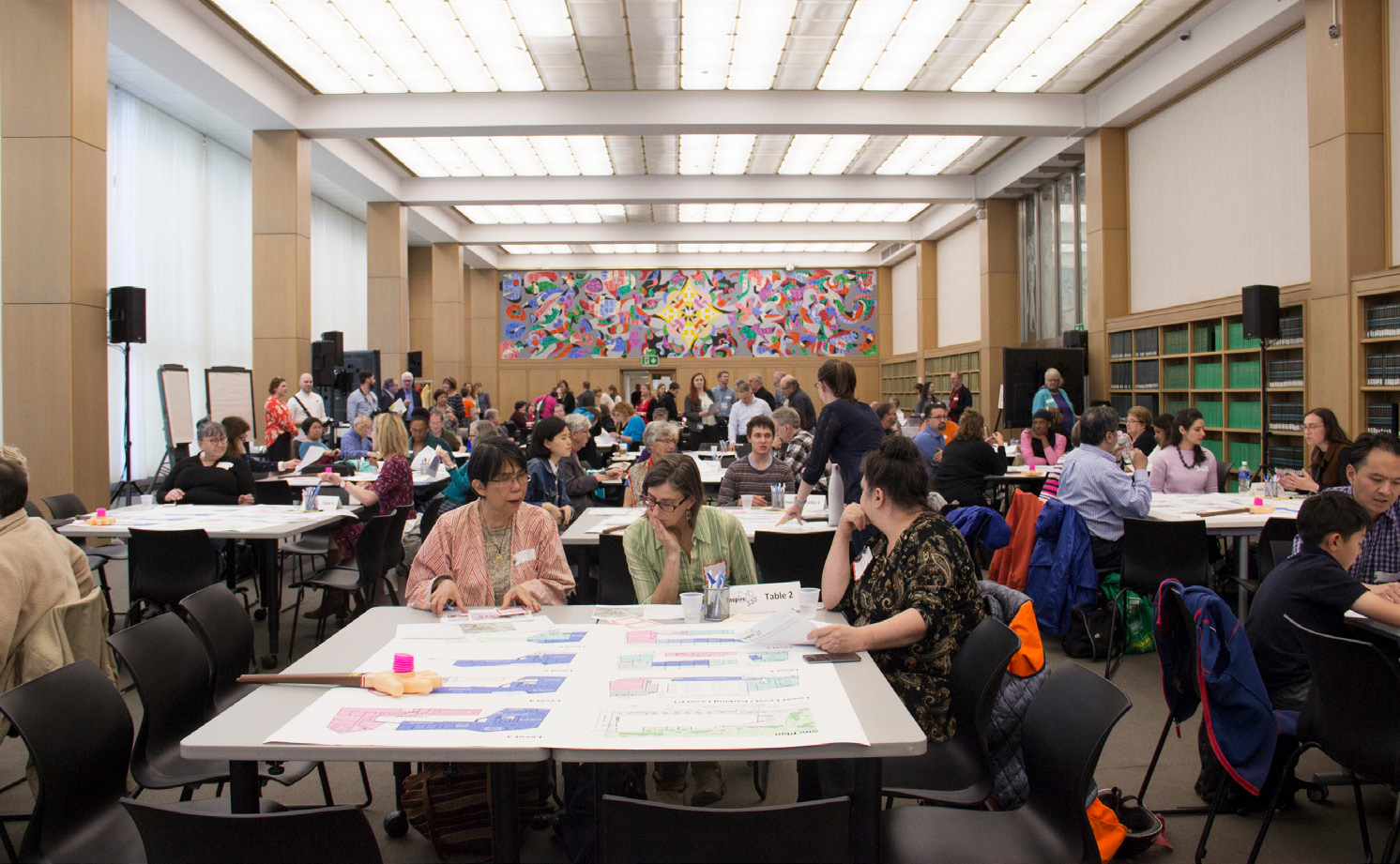 People matter to us. We empower our staff to be thought leaders who design beautiful and high-performance buildings through continuously learning and improving their design process.
---
Our firm is composed of over 300 employees from a wide variety of backgrounds.
---
Diamond Schmitt was established in Toronto in 1975, and today includes offices in Vancouver, Calgary and New York.
---
Diamond Schmitt is named among Canada's Best Managed Companies, Canada's Top Employers and Canada's Greenest Employers.
---
Our clients include Fortune 500 companies and top academic, research, healthcare, and cultural institutions around the globe.
We design to enrich communities and the lives of people who live and work in them. We work to inspire. We design to transcend.
| Year | Selected Awards | Project |
| --- | --- | --- |
| 2016 - 2023 | Canada's Top Employers | |
| 2016 - 2023 | Canada's Greenest Employers | |
| 2008 - 2023 | Canada's Best Managed Companies | |
| 2023 | Canada Green Building Council (CAGBC) Award, New Construction | Manitou a bi Bii daziigae |
| 2022 | Ontario Association of Architects Design Excellence Award | Buddy Holly Hall |
| 2022 | ALA/IIDA Library Interior Design Awards - Best of Competition | North York Central Library |
| 2022 | Vaughan Urban Design Award of Excellence | PwC-YMCA Tower, SmartVMC |
| 2022 | AZ Awards Architecture Adaptive Re-Use Award of Merit | The Drake Hotal Modern Wing |
| 2021 | Canadian Architect Award of Merit | Toronto Paramedic Services Multifunction Paramedic Station |
| 2021 | International Architecture Award - The Chicago Athenaeum: Museum of Architecture and Design and The European Centre for Architecture Art Design and Urban Studies | Senate of Canada Building |
| 2021 | SCUP/AIA-CAE Excellence in Architecture – Honorable Mention | UBC BioSciences Renewal Project |
| 2020 | Lieutenant Governor's Award for Design Excellence, Ontario Association of Architects | Senate of Canada Building |
| 2020 | Civic Trust Awards, Award of Excellence | Senate of Canada Building |
| 2019 | AIA Michigan, Honor Award | Weiser Hall, University of Michigan |
| 2018 | Royal Architectural Institute of Canada and the National Trust for Canada, Prix du XXe Siècle | Metro Central YMCA |
| 2018 | Office Development of the Year, Real Estate Excellence Award, NAIOP | Globe and Mail Centre |
| 2018 | Architizer A+ Award, Cultural-Unbuilt Category | UK Holocaust Memorial International Design Competition |
| 2016 | Governor General's Medal in Architecture | Bridgepoint Active Healthcare |
| 2015 | Top Ten Green Projects Award, AIA | CANMET Materials Technology Laboratory |
| 2014 | Design Excellence Award and Best of Show, OAA | Library and Academic Facility, Centennial College |
| 2014 | Excellence in Architecture for Building Additions, SCUP | Old Main Academic Building Addition, Thompson Rivers University |
| 2008 | Royal Architectural Institute of Canada, Canadian Institute of Planners, Canadian Society of Landscape Architects National Urban Design Awards, Medal of Excellence for Community Urban Design | University of Ontario Institute of Technology |
| 2007 | Good Design is Good Business Award, BusinessWeek/Architectural Record | Four Seasons Centre for the Performing Arts |
| 2005 | Royal Architectural Institute of Canada, Award of Excellence for Innovation in Architecture | University of Guelph - Humber Building, Toronto, Ontario |
| 2003 | The Royal Architectural Institute of Canada Architectural Firm of the Year | |
| 1994 | Governor General's Medal for Architecture | Earth Sciences Centre, University of Toronto |