AGO announces the Dani Reiss Modern and Contemporary Gallery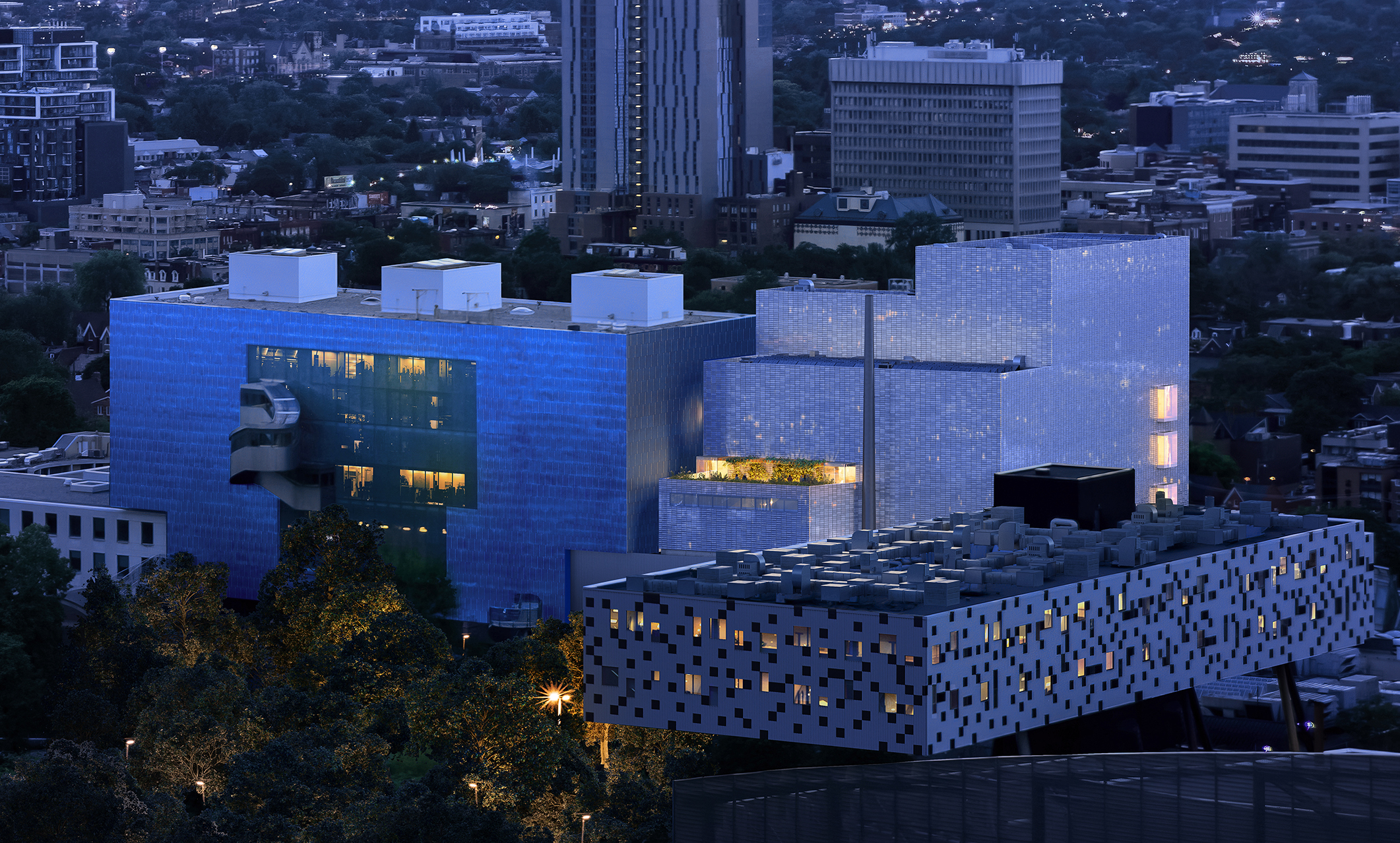 Toronto, ON — Today, the Art Gallery of Ontario (AGO) and its architectural partners Diamond Schmitt, Selldorf Architects and Two Row Architect, reveal initial designs for the Dani Reiss Modern and Contemporary Gallery, the museum's expansion project. The addition will increase the museum's gallery space by 40,000 square feet, with at least 13 new galleries across five floors - increasing the AGO's total space available to display art by 30%.
Launching this project is a monumental lead gift of $35 million from Dani Reiss. This generous donation is among the largest gifts in the AGO's history. Dani is the Chairman and CEO of Canada Goose, member of the Order of Canada and an art collector. The size and timing of this gift will help the AGO move this expansion forward with confidence.
From the exterior, the expansion will quietly complement the AGO's existing built environment, respecting the scale of the surrounding neighbourhood. The Dani Reiss Modern and Contemporary Gallery will sit one story above the AGO's existing loading dock, nestled between the AGO and OCAD University. It will seamlessly connect to, and be accessed by, the AGO's existing galleries from four locations, substantially improving visitor circulation throughout the museum.
Inside the Dani Reiss Modern and Contemporary Gallery, at least 13 exhibition spaces of varying scale and ceiling height are being designed. These new column-free galleries will be highly functional and very flexible - dynamic enough to display the works of today's great modern and contemporary artists, and adaptable to the needs of future generations of artists working across all media. Galleries are being designed to adjust to the needs of the program - as large open spaces, or easily divided into a series of more intimate galleries. Designed to encourage intimate encounters with art, the fluidity of these open spaces is enabled by a robust structural capacity, intended to make the installation of complex immersive artworks easier and more accessible.

"Diamond Schmitt is thrilled to partner with the AGO in creating an expansion that will host extraordinary collections and be a catalyst for global conversations about art reflecting the diversity of Toronto, and further the museum's role as a cultural anchor of the city," says Don Schmitt, Principal at Diamond Schmitt. "Our goal for the design is to create meaningful opportunities for connection: with the Museum's other monumental wings and galleries, with the surrounding environment, and above all, with the larger community. Net zero operations are the foundation of our design approach, ensuring that this space is highly flexible and responsive to the needs of both future generations of artists with boundless vision and our climate."

See design renderings and read the full press release here.