Wonder Condos wins award for Best Mid-rise Building Design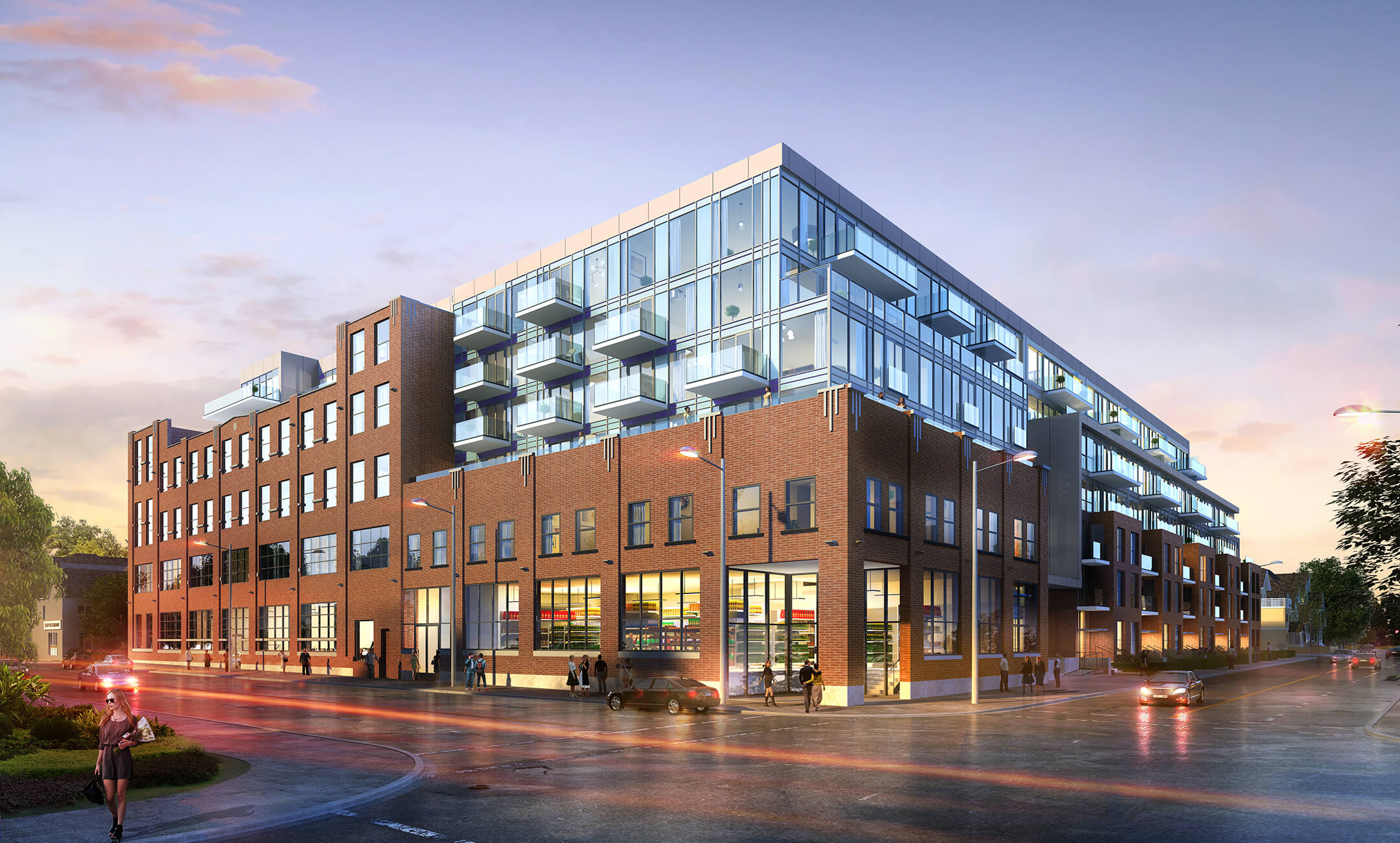 For more information, please contact:
Walton Chan, Senior Associate
Email: wchan@dsai.ca
Phone: +1 416 862 8800 x386
TORONTO – Wonder Condos designed by Diamond Schmitt Architects was recognized as best in its category at the 39th-annual BILD Awards. The program honours excellence and innovation in residential projects of all scales in the Greater Toronto Area. Wonder took Best Mid-Rise Building design.
The adaptive re-use of this industrial heritage structure that operated as a bakery for more than a century will become a vibrant mixed-use building in Leslieville on Toronto's east side. The U-shaped eight-storey building retains the original facades on Eastern Avenue while adding contemporary, fully glazed residential units above a three-storey brick podium.
"Recognizing the Weston Bakery's historic place as a neighbourhood landmark, the design is thoughtfully integrated into its context," said Walton Chan, project architect and Associate, Diamond Schmitt Architects. "The two wings on residential side streets are scaled for the neighbourhood, with two-storey townhouses stepping back with private terraces as the building increases in height."
The 1.54-acre site will add approximately 230,000 square feet of new construction and have 286 residential units in a mix of townhouse, hard- and soft-lofts. The project is developed by Graywood Developments and Alterra Group of Companies.
Construction is expected to complete in 2022.
Diamond Schmitt Architects has offices in Toronto, Vancouver and New York City. The firm's extensive portfolio includes commercial, institutional and residential buildings, performing arts centres, and healthcare facilities. Among current projects are Ottawa's Main Library and Library and Archives Canada, Robarts Common at the University of Toronto, and Buddy Holly Hall of Performing Arts & Sciences in Texas.