Buddy Holly Hall receives 2022 OAA Design Excellence Award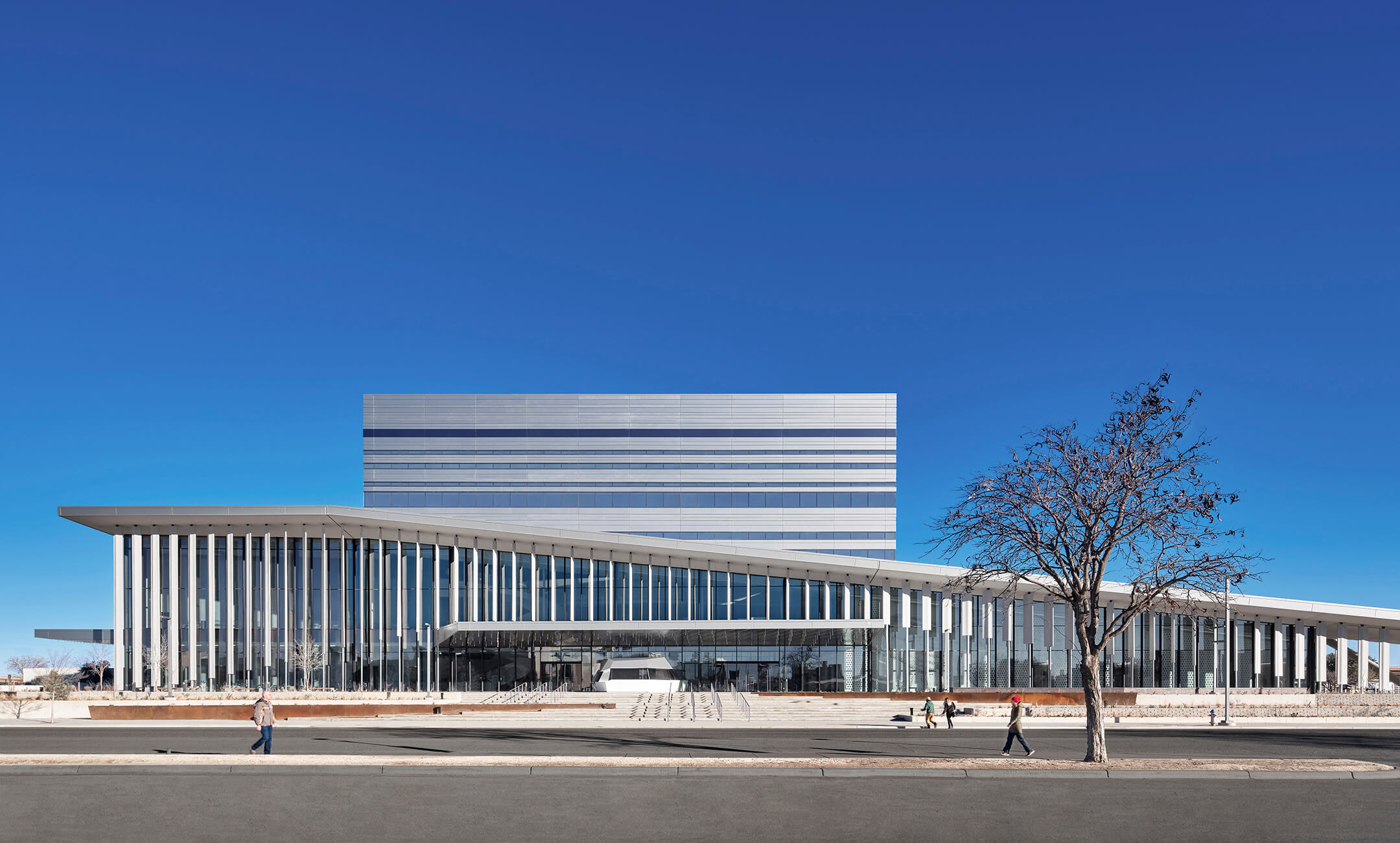 For more information, please contact:
Andrea Chin, Communications Director
Email: achin@dsai.ca
Phone: +1 416 862 8800
The Buddy Holly Hall of Performing Arts and Sciences is a winner of the 2022 OAA Design Excellence Award. From more than 80 eligible submissions, the project was selected as one of 17 finalists, judged on the criteria of creativity, context, sustainability, good design/good business, and legacy.

Buddy Holly Hall is a comprehensive performing arts centre and community hub that brings together entertainment, education, culture, and the arts for the people of Lubbock, West Texas. With no preconceived notion of what this building should look like, extensive community engagement determined the requirements of the space to best serve its diverse occupants: a citizen's board, the local district school board, a ballet school, a restaurateur, musicians, and artists.
The modern design draws influences from the West Texas landscape. Its colours are inspired by the desert plains, soil, and sky, while striated shapes are abstract representations of arroyos and other landforms.
The OAA Design Excellence Awards program offers Ontario's architecture profession an opportunity to showcase the possibilities for the built environment, and promote broader public appreciation and understanding of architecture. Submissions required inclusion of Energy Use Intensity (EUI) metrics, reflecting the OAA's commitment to pursuing climate stability in the public interest and ensuring sustainable, resilient design is a critical component of any successful project.
The full list of winners of the 2022 OAA Design Excellence Awards can be found here. They will be celebrated at this year's OAA Conference, Inspiring Climate Action, which will be held in Toronto and also online in May.
Read more about Diamond Schmitt's award winning project here.