Buddy Holly Hall receives BD+C's Silver Building Team Award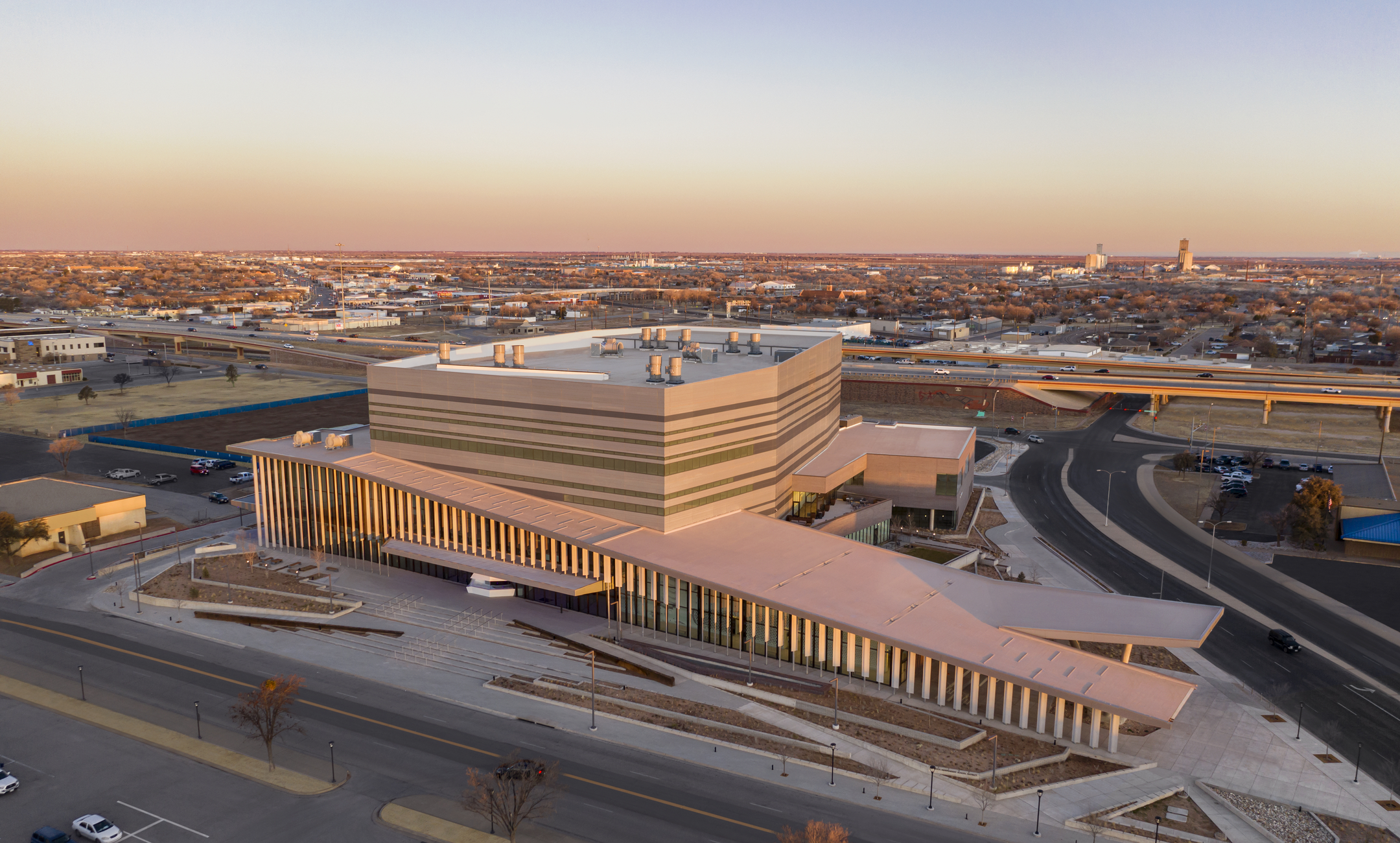 The Buddy Holly Hall of Performing Arts and Sciences has received a Silver Building Team Award from Building Design+Construction's 2021 Building Team Awards.
Buddy Holly Hall, the largest performing space in West Texas, combines multiple user groups into one facility, including the Lubbock Independent School District, the Lubbock Symphony Orchestra, and Ballet Lubbock, along with a variety of professional touring productions.
The decision to engage the building's operator early in the design process was invaluable to the team delivering a design that was operationally efficient and cost effective. Periodic estimates were performed independently by the GC and a cost estimator. The developer, architect, and general contractor managed the change order process based partly on ROI analysis.
The project's structural engineering team worked within one Revit model, and produced a consolidated set of construction documents. Another example of teamwork: the stage, where extensive rigging and lighting required additional performance steel for galleries, loft beams, catwalks, and the grid iron.
"Collaborative mix of clients, as well as collaborative design/engineering team, are very impressive. Stair seemed to be a complex and impressive design solution." - Judge's comments
Building Design+Construction's Building Team Awards recognize newly built projects that best exemplify the collaboration between owner, architect, engineer, and contractor to produce buildings that exhibit architectural and construction excellence. 
Read more about the award-winning project here.