Canadian Architect: Heart of Gold – Manitou a bi Bii daziigae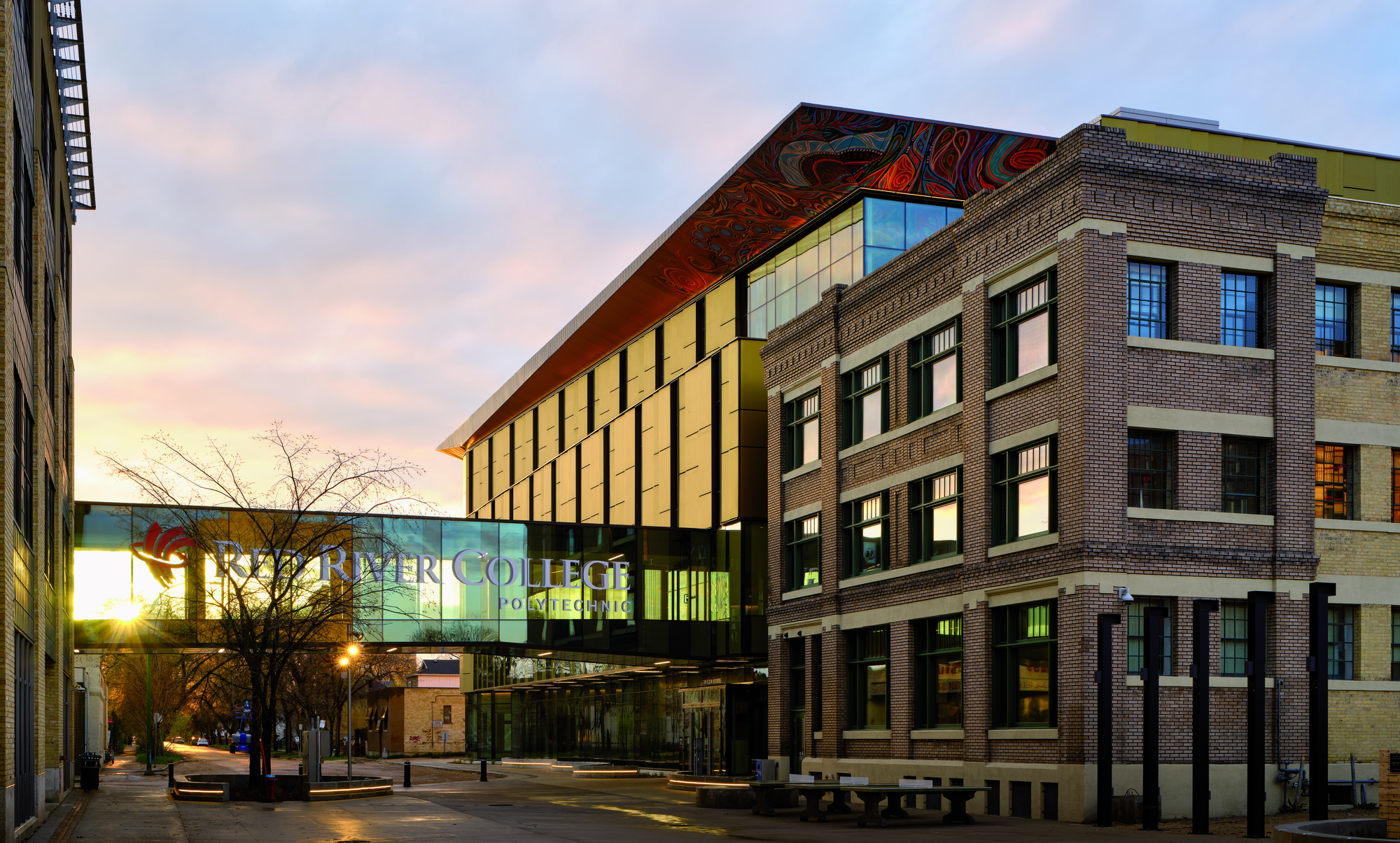 For more information, please contact:
Andrea Chin, Communications Director
Email: achin@dsai.ca
Manitou a bi Bii daziigae, designed by Diamond Schmitt in joint venture with Number TEN Architectural Group, is on the cover of Canadian Architect's September 2022 issue.

Written by Lawrence Bird, the feature story highlights the building's solar-collecting and urban-oriented focus, and emphasizes how its presence is healing Winnipeg's fractured downtown.
The name Manitou a bi Bii daziigae was chosen by Paul Guimond and Una Swan, two of the College's Indigenous Elders-in-residence. It is Anishinaabemowin (Ojibwe) for "Where Creator sits, brings light." The sun shines on this building both metaphorically and literally. Depending on weather conditions, solar power contributes around 20 kWh/m2 in Energy Use Intensity (EUI) to the project's target EUI of 100 kWh/m2 (LEED Gold certification is anticipated). The wall-integrated solar panels, supplemented by rooftop panels, make use of Kromatix photovoltaics, whose glass is coloured through atomic deposition. In this case, the colour varies from bronze to gold, depending on viewing angle and lighting conditions. The effect seems to reference the gleaming carapace of a turtle or dragon—figures resonating with Indigenous tradition as well as another cultural presence, the nearby Chinatown. This is the first time that façade-integrated panels have been used in a building of this type in Canada, a move that results from a highly intentional design investigation.

Read the full article here.