Canadian Architect: Smart Growth: SmartVMC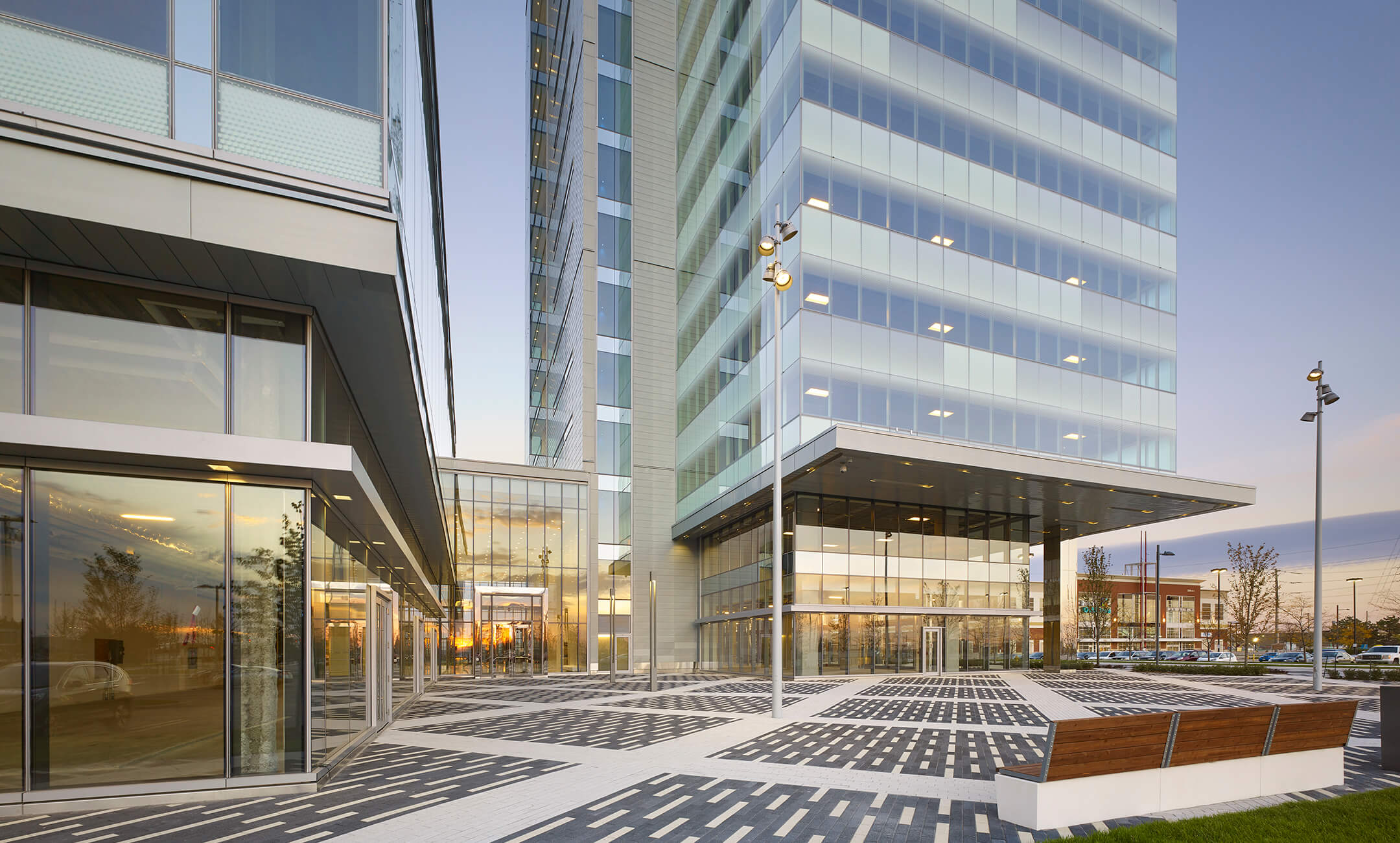 For more information, please contact:
Michael Szabo, Principal
Email: mszabo@dsai.ca
Phone: +1 416 862 8800 x259
The April 2020 issue of Canadian Architect Magazine profiles SmartVMC, the centrepiece development of the 400-acre Vaughan Metropolitan Centre rising on the edge of Toronto.
Diamond Schmitt Architects created the master plan along with landscape architect Claude Cormier, and designed the first nine buildings of this new mixed-use urban centre at the terminus of a Toronto subway line.
SmartVMC is transforming what was a suburban landscape of big box stores and surface parking lots into an integrated and vibrant mixed-use development, home to offices, condos, retail and restaurants, cultural centres and landscaped outdoor spaces that all share the convenience and proximity to major transit infrastructure.
"This arrangement of new architecture sprouting all at once, amidst a jumbled suburban fabric, is like clearing a cluttered table, unrolling a fine tablecloth, and carefully setting out cutlery and dishware," writes David Steiner.
"For SmartVMC, strong ideas about building, landscape and urban design, both on paper and constructed, are abundant. But designing and constructing dozens of buildings over a hundred acres to a consistent level of quality also requires a great amount of stamina and vision. Considering the precedent set by the initial crop of nine towers and the accompanying landscape, SmartCentres appears fully committed."
To read the complete article, please click here.