Construction begins on the Sixteen Mile Community Centre and Library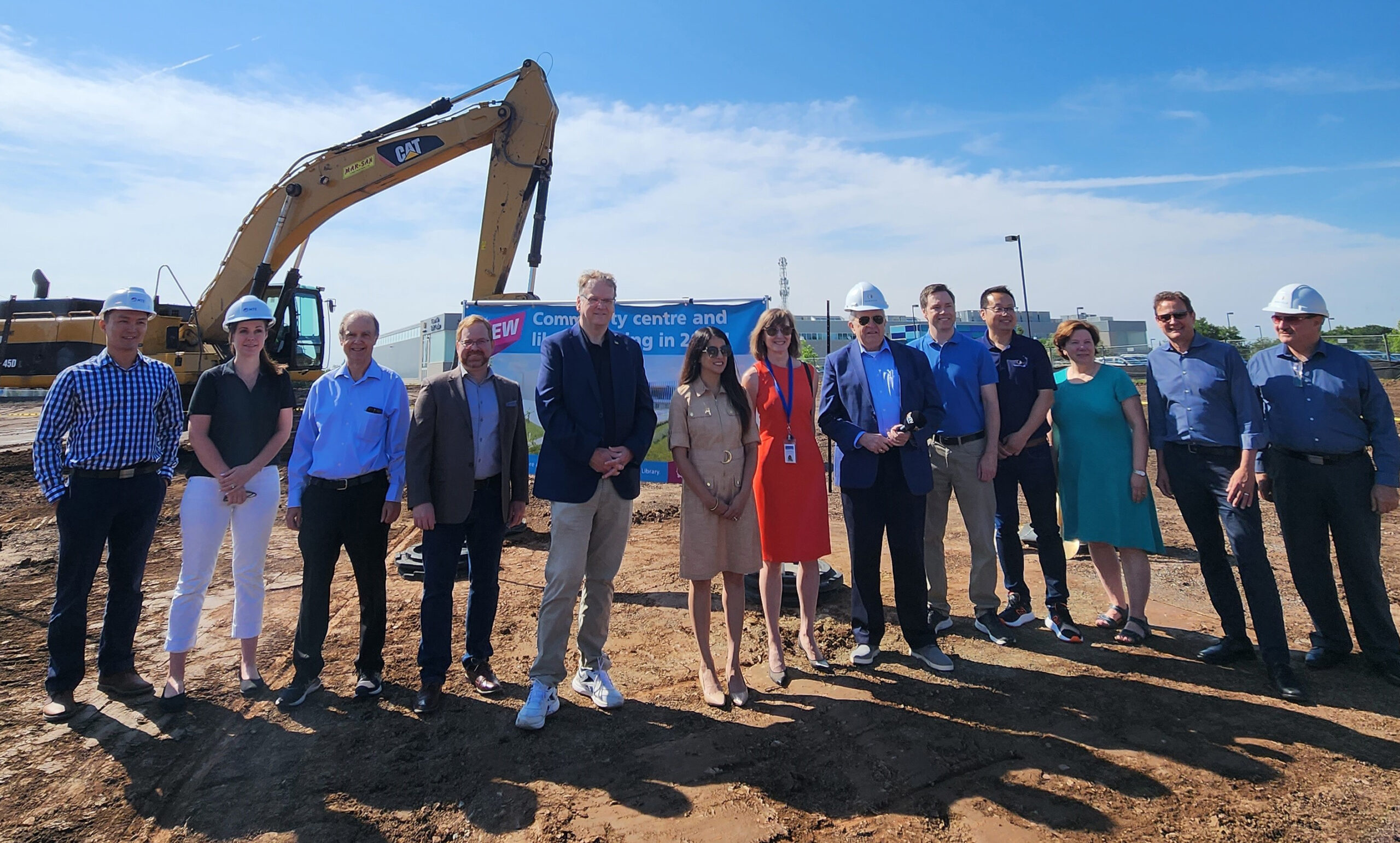 For more information, please contact:
Andrea Chin, Communications Director
Email: achin@dsai.ca
David Dow, Principal
Email: ddow@dsai.ca
Oakville, ON, Canada – Last June, the Town of Oakville held a ground breaking ceremony to mark the beginning of construction on the community park at the Sixteen Mile Community Centre and Library. At a ceremony today, members of Town Council, staff, and representatives from JR Certus Construction and Diamond Schmitt gathered to celebrate the site preparation and commencement of work on the new recreation and culture complex.
The new multi-use community centre (approximately 65,000 sf) will include aquatic facilities, a fitness/active living centre, flexible multi-use space to accommodate seniors, youth and cultural programming and gymnasiums.
Oakville Public Library's new branch (approximately 18,000 sf) will consist of many popular features including work, study and collaboration spaces, a creation and media zone, children's areas, flexible programming spaces, and public computers / Wi-Fi access.
The co-location of the library and the community centre will allow for increased synergies for space use and complementary programming. They will bolster the existing Sixteen Mile Sports Complex, maximizing the efficiency of energy flow between the facilities and streamlining building operations and programming.
Alongside the new community centre, library and community park, there will be the addition of two lit sports fields (one with artificial turf), cricket field, skateboard park, bike pump track, splash pad, children's playground, fieldhouse, and washroom facility.
The sports fields and cricket pitch in the community park will be completed this year, with other park features planned for 2024. The community centre and library will open in 2025.

Read more here.