Design review panel supports Passive House project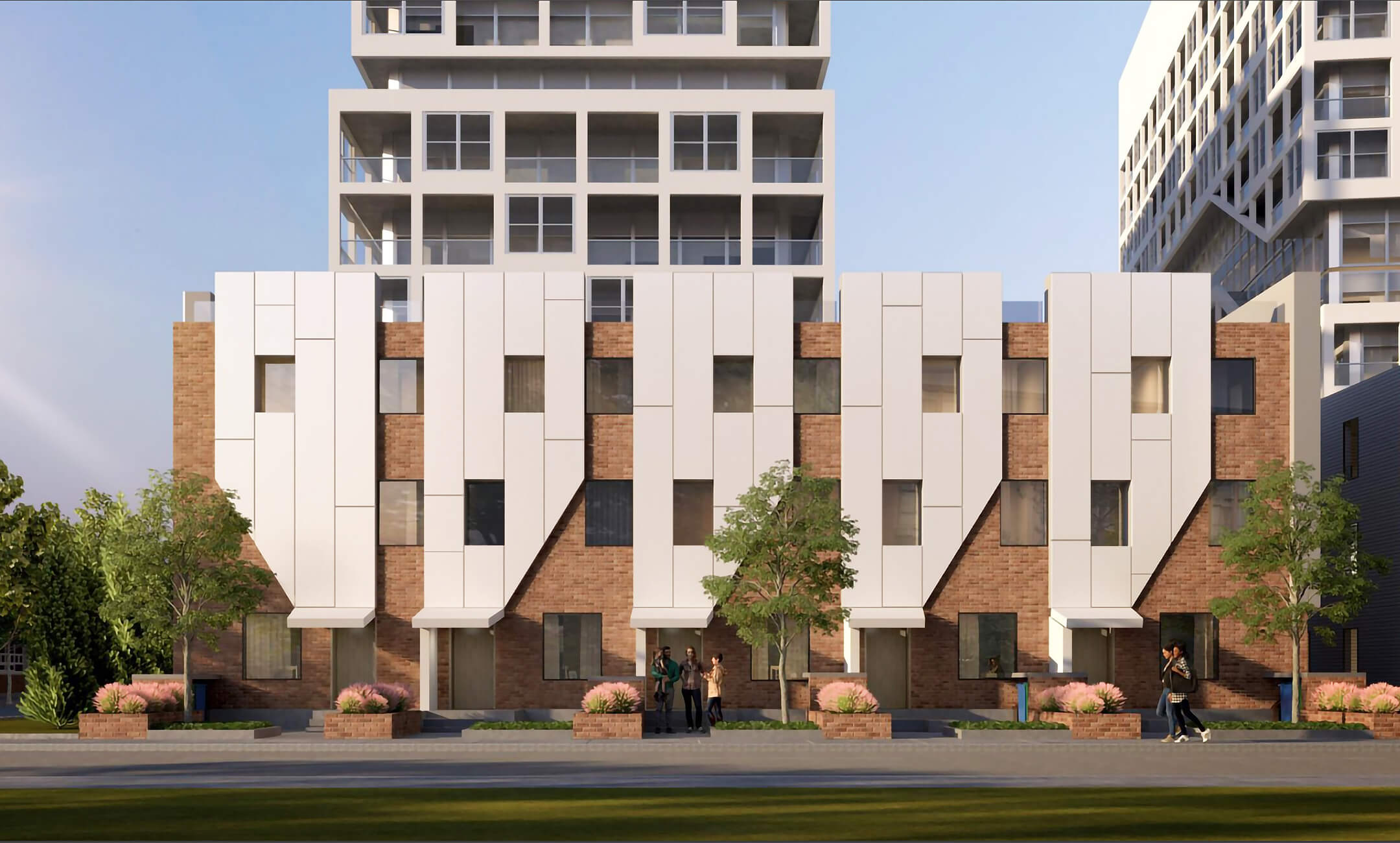 For more information, please contact:
David Dow, Principal
Email: ddow@dsai.ca
Phone: +1 416 862 8800 x269
The first multi-unit residential development in Toronto to pursue Passive House standards is being designed by Diamond Schmitt Architects. The strategy of aggressive low-carbon emission buildings is a pilot project of Toronto Community Housing Corporation and developer Tridel.
The municipal housing agency's design review panel recently considered the design concept for the 21 affordable townhouses that will be part of the renewal of the Alexandra Park community. In addition to aesthetics, the design review panel learned about heat recovery systems, ventilation methods and renewable energy features of this airtight, highly insulated building model.
This closely watched project is being documented in a series of articles in The Globe and Mail. The second instalment is available here.
"This is not a significantly large project for our office in terms of size, but it's a huge project in terms of ambition because it's setting the terms for our future," said David Dow, principal, at Diamond Schmitt.