Designs for new Guelph Central Library unveiled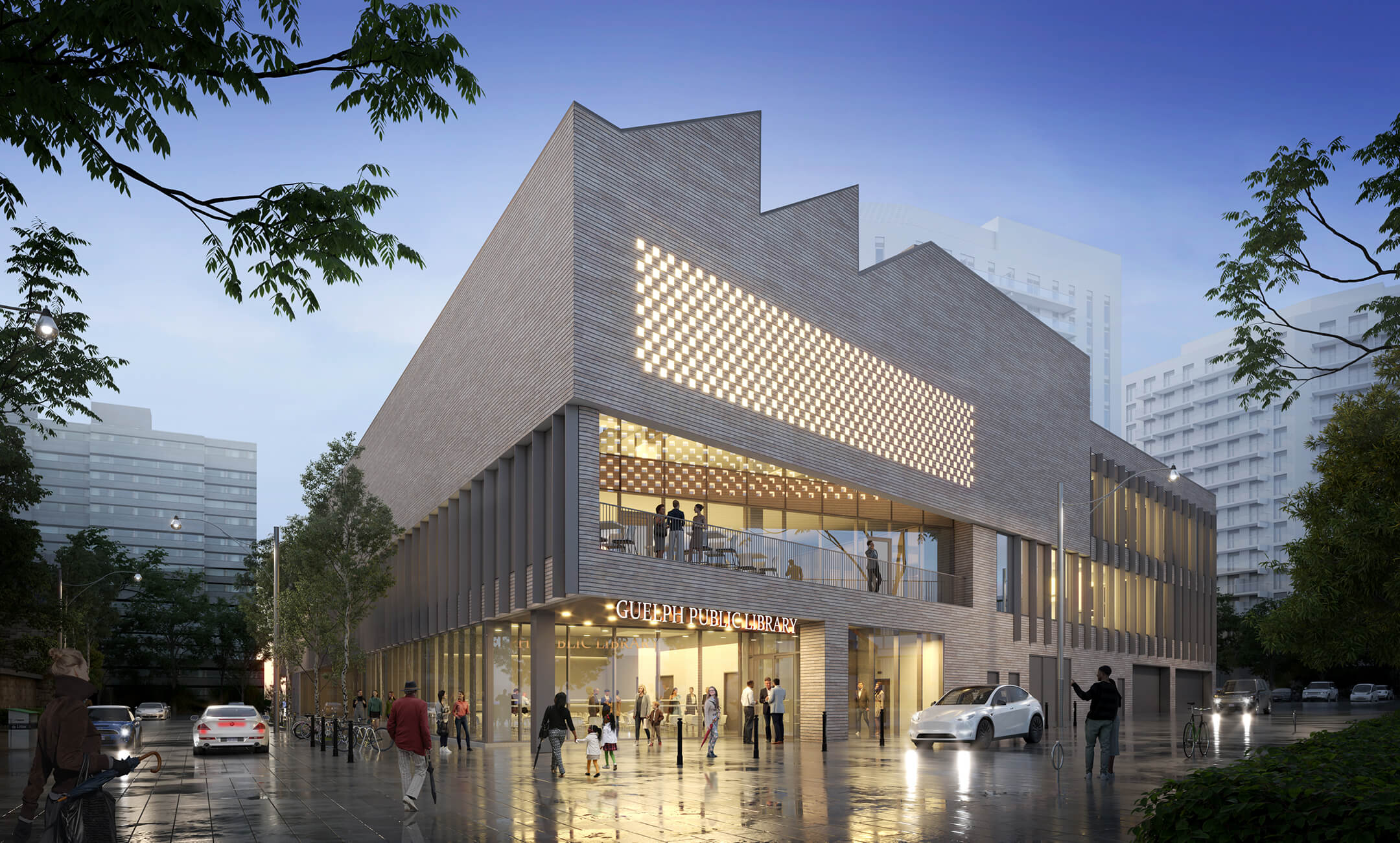 For more information, please contact:
Press Inquiries
Email: press@dsai.ca
Duncan Bates, Associate
Email: dbates@dsai.ca
Phone: +1 416 862 8800
Guelph, ON - The Guelph Public Library Board of Directors has approved the schematic design for the new central library designed by Diamond Schmitt. The new library will anchor the Baker District Redevelopment, a collaborative partnership between the City of Guelph and Windmill Development Group.
The new library is designed to accommodate future growth in Guelph by providing collections, archives, and community amenities in a contemporary facility. The three storey, 85,000 square foot building includes 160 below-grade parking spots. Construction is expected to start in late 2023.
"Understanding the vision for the Baker District redevelopment and based on community input received, we've designed a striking, contemporary building that draws on the history of Guelph, and at the same time, catapults us into the future." said Duncan Bates, Associate, Diamond Schmitt. "This new library will provide tremendous social and economic benefits to the broader community of Guelph and the downtown neighbourhood."
For more information, please read here.