Diamond Schmitt celebrates Earth Day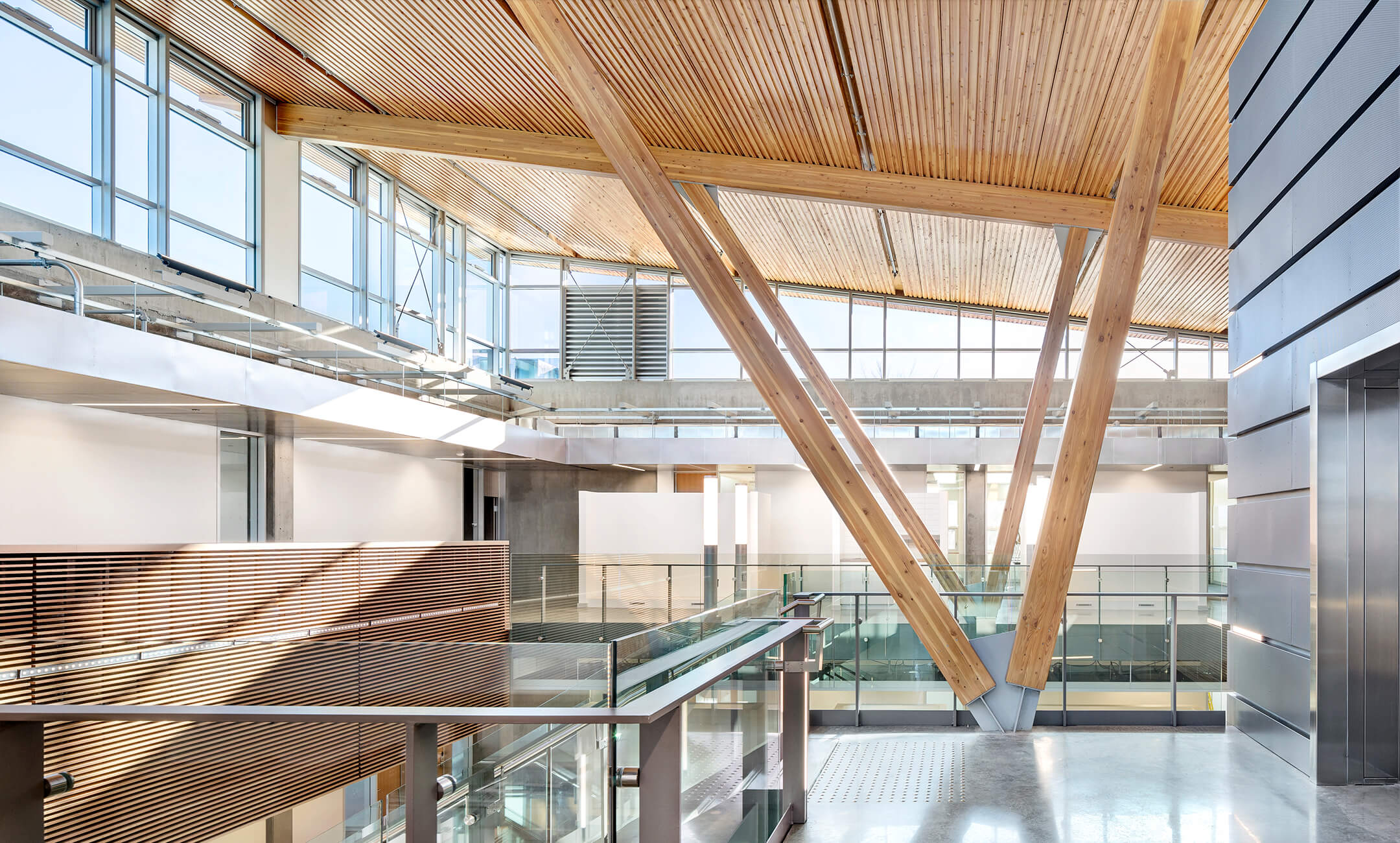 For more information, please contact:
Melanie Coates, Communications Director
Email: mcoates@dsai.ca
Phone: +1 416 862 8800
"Earth Day is an annual moment to shine the light of awareness on sustainable architectural and building practices. As we design better buildings to meet the goals of the 2030 Challenge, our focus is on low-carbon and sustainable building materials to decarbonize construction."

Donald Schmitt, Principal, Diamond Schmitt
Diamond Schmitt is a signatory to the Architects Declare 2030 Challenge, a global effort to achieve carbon neutrality in all new building projects by 2030.
Examples of Diamond Schmitt's net zero energy and low-carbon design strategies across Canada include: the recently announced tallest Passive House project in Eastern Canada, Ottawa's Gladstone Village (2023); Toronto's first net zero energy and zero Carbon Toronto Paramedic Services Multifunction Paramedic Station (2024); the net zero carbon design of the Ottawa Public Library – Library and Archives Canada Joint Facility in joint venture with KWC Architects (2024); North America's first building-integrated photovoltaic cladding at Red River College's Innovation Centre (2021); LEED Gold biophilic design at the University of British Columbia's Biosciences Renewal Project (2020), and Okanagan College's net zero ready Trades Complex (2016). Low-carbon, mass timber structures include the Smart VMC bus terminal, Vaughan (2021) and Thompson Rivers University's Old Main Building (2013).
A member of Passive House Canada, Living Building Challenge, Canada Green Building Council and U.S. Green Building Council, Diamond Schmitt innovates energy use solutions for its clients and provides critical energy intelligence through ecoMetrics, the firm's copyrighted live, in-house benchmarking platform. Over 50 of the firm's architects, principals and associates hold sustainable design accreditations including LEED, Passive House and WELL®. In 2021, for the sixth consecutive year, the firm received recognition as one of Canada's Greenest Employers for its environmental initiatives.