Diamond Schmitt named to Canada's Greenest Employers 2022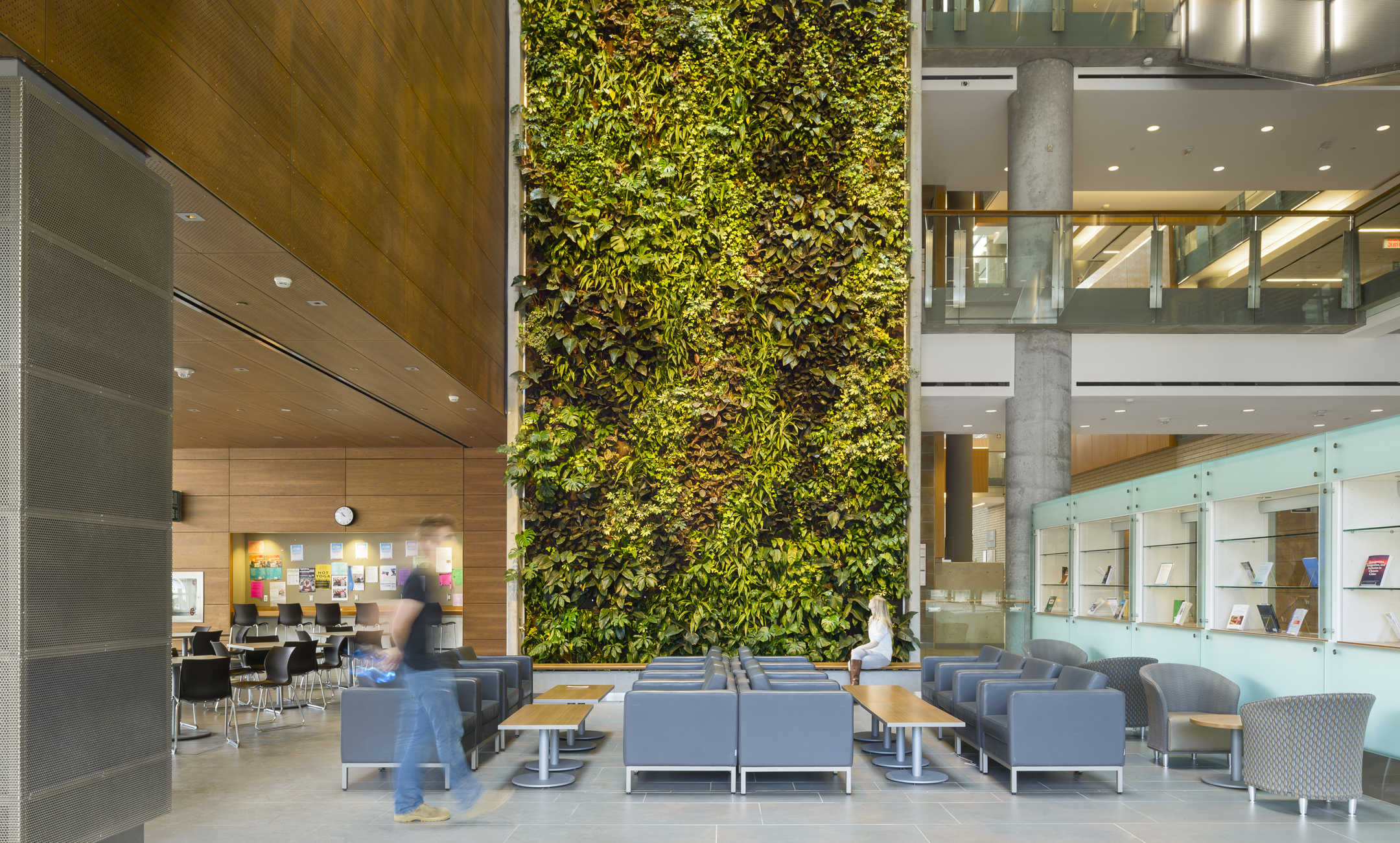 For more information, please contact:
Andrea Chin, Communications Director
Email: press@dsai.ca
TORONTO – Diamond Schmitt today reaffirmed its status in Canada's Greenest Employers program for the seventh year in a row. Canada's Greenest Employers 2022, selected by Mediacorp Canada Inc. are taking steps to promote environmental awareness among their workforce and across their operations.
Our reasons for selection include:
Diamond Schmitt encourages employees to leave the car at home when coming to work -- a recent survey showed that 40 per cent of employees use transit, 22 per cent cycle to work (the firm offers shower facilities and secure indoor bicycle storage to accommodate over 60 bikes), 13 per cent walk, and only five per cent drive to the office
Diamond Schmitt is a leading advocate for the use of living walls and timber in major construction projects, highlighting the advantages of natural materials and the beneficial effects on individual health and well-being on indoor environments
Diamond Schmitt helps champion the movement towards greener building with over 40 completed LEED projects and additional LEED registered projects on the go, including two projects designed to meet the "2030 Challenge" to be completely carbon neutral -- or even better than neutral
For a full summary of the editors' Reasons for Selection, please see here.
In addition to this recognition, Diamond Schmitt is among Canada's Top 100 Employers in 2022, Greater Toronto's Top Employers in 2022, Canada's Top Employers for Young People in 2022, Canada's Top Small & Medium Employers in 2022, and is a Platinum Club member of Canada's Best Managed Companies, a program curated by Deloitte.