Diamond Schmitt observes National Day for Truth and Reconciliation 2023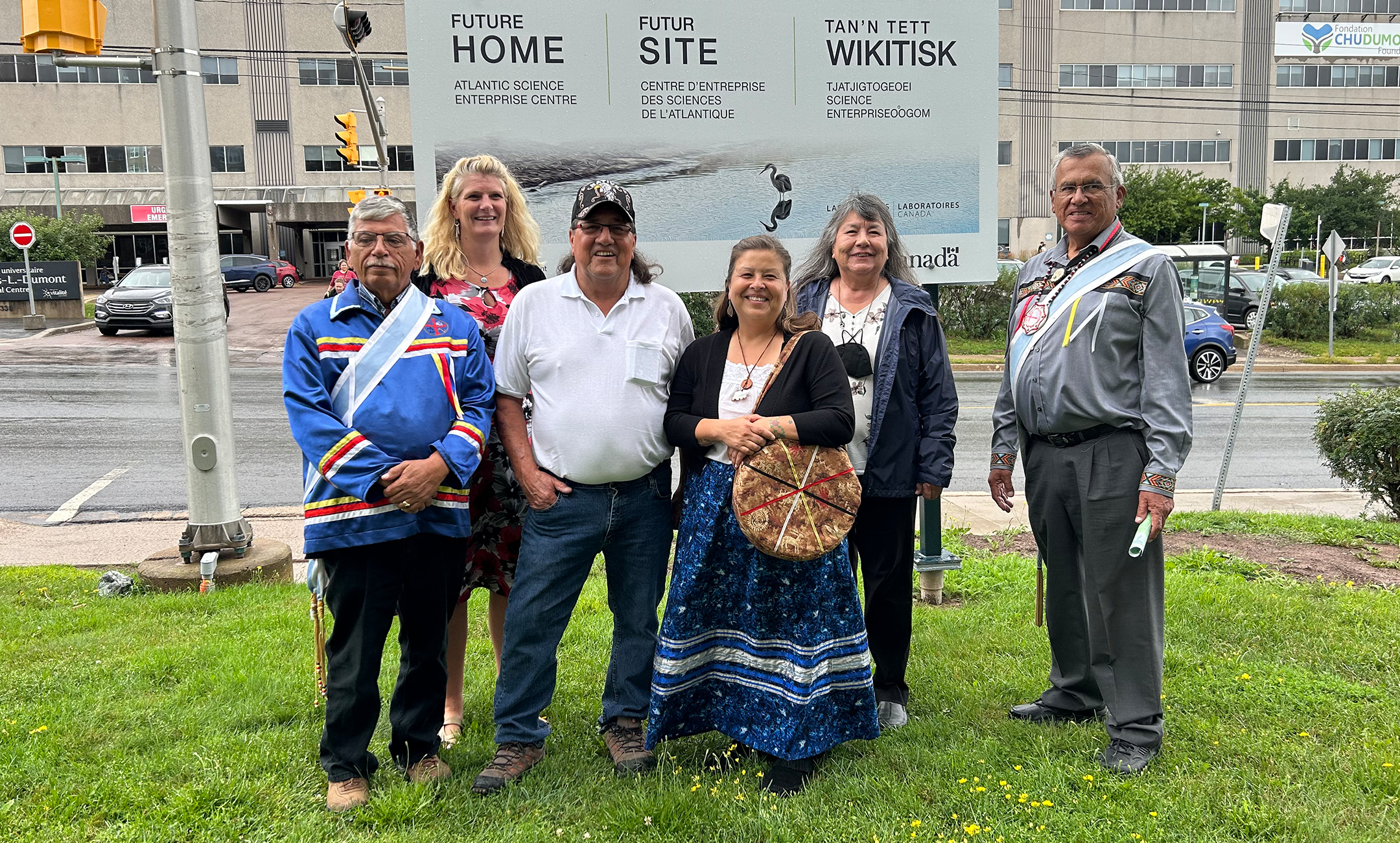 To honour survivors and raise awareness about the painful legacy of residential schools in Canada, Diamond Schmitt is observing the National Day for Truth and Reconciliation. All Canadian offices are closed for the day. Our team will be taking time to reflect on the histories and cultures of Indigenous peoples and to learn about residential schools.
At Diamond Schmitt, we are taking steps towards educating each of ourselves not only on a personal level, but also through the work that we do and our engagement with Indigenous communities. Marking this day is an important symbol in the reconciliation process and fulfills a Call to Action of the Truth and Reconciliation Commission of Canada.
This year, as we continue to reflect and learn about how we can take action, we invited Elder Noel Milliea (Elsipogtog First Nation) and Barb Martin (Han Martin Associates) to share in a unique example of reconciliation and inclusion in the engagement process undertaken for the Atlantic Science and Enterprise Centre (ASEC) project in New Brunswick.
Together, Barb and Elder Noel discussed the process of planning a Site Blessing for ASEC, which involved the Mi'kmaq community whose territory the project is on and the Sisters of Notre Dame d'Acadie who built the College Notre Dame d'Acadie, the original building on the site.
Elder Noel Milliea
Noel Milliea is a dedicated Mi'kmaw Elder hailing from Elsipogtog who has dedicated his life to fostering healing within his community, addressing issues like alcoholism, trauma, and systemic racism. He believes in empowering his people and facilitating their self-healing journey through spiritual healing, conducting sweat lodge ceremonies, pipe ceremonies, smudging ceremonies, and talking circles.
Milliea played a pivotal role in establishing the Lone Eagle Treatment Centre and incorporating Indigenous culture into its programs. Later, he ventured into the corrections system, bridging the gap between Indigenous offenders and correctional staff. He remains resolute in his mission to combat systemic racism and trauma while nurturing cross-cultural understanding. Through cultural sensitivity training and community engagement, Milliea strives to build trust and empower his people on their journey towards independence, and he draws hope from the open-mindedness of today's youth.
Barb Martin
Barb Martin (Principal, Han Martin Associates) has over 25 years of experience working in Indigenous, women's, equity, and organizational development issues. She designs training, facilitation and strategic planning processes that bring people together, create effective working relationships, and enable diverse parties to develop mutual goals and is recognized as an accomplished facilitator. We were honoured to have Barb join us in 2022 as part of the panel discussion with Teneya Gwin.
Local, regional, and national organizations (public and private) seek Barb's expertise to review and develop policies, positions, and programs related to Indigenous justice, housing, economic development, family violence, health, environment, Indian Act amendments, and Constitutional issues. She is Mi'kmaq and originally from the Esgenoôpetitj (Burnt Church) First Nation in northeastern New Brunswick.
We encourage our design community to honour the National Day for Truth and Reconciliation, whether through personal reflection, education, and awareness activities, or by participating in Orange Shirt Day or other events within your communities.
Resources to consider:
Truth and Reconciliation Commission of Canada: Calls to Action
Working with Indigenous Architects and Indigenous Procurement Requirements
Indigenous Peoples: A Guide to Terminology by Indigenous Corporate Training Inc.
21 Things You May Not Know About the Indian Act
CBC's 30 must-read books about the Indigenous experience in North America
Voices of the Land: Indigenous Design and Planning from the Prairies
What is Reconciliation?
From Earth to Sky: A TVO Original Documentary