Diamond Schmitt observes National Day for Truth and Reconciliation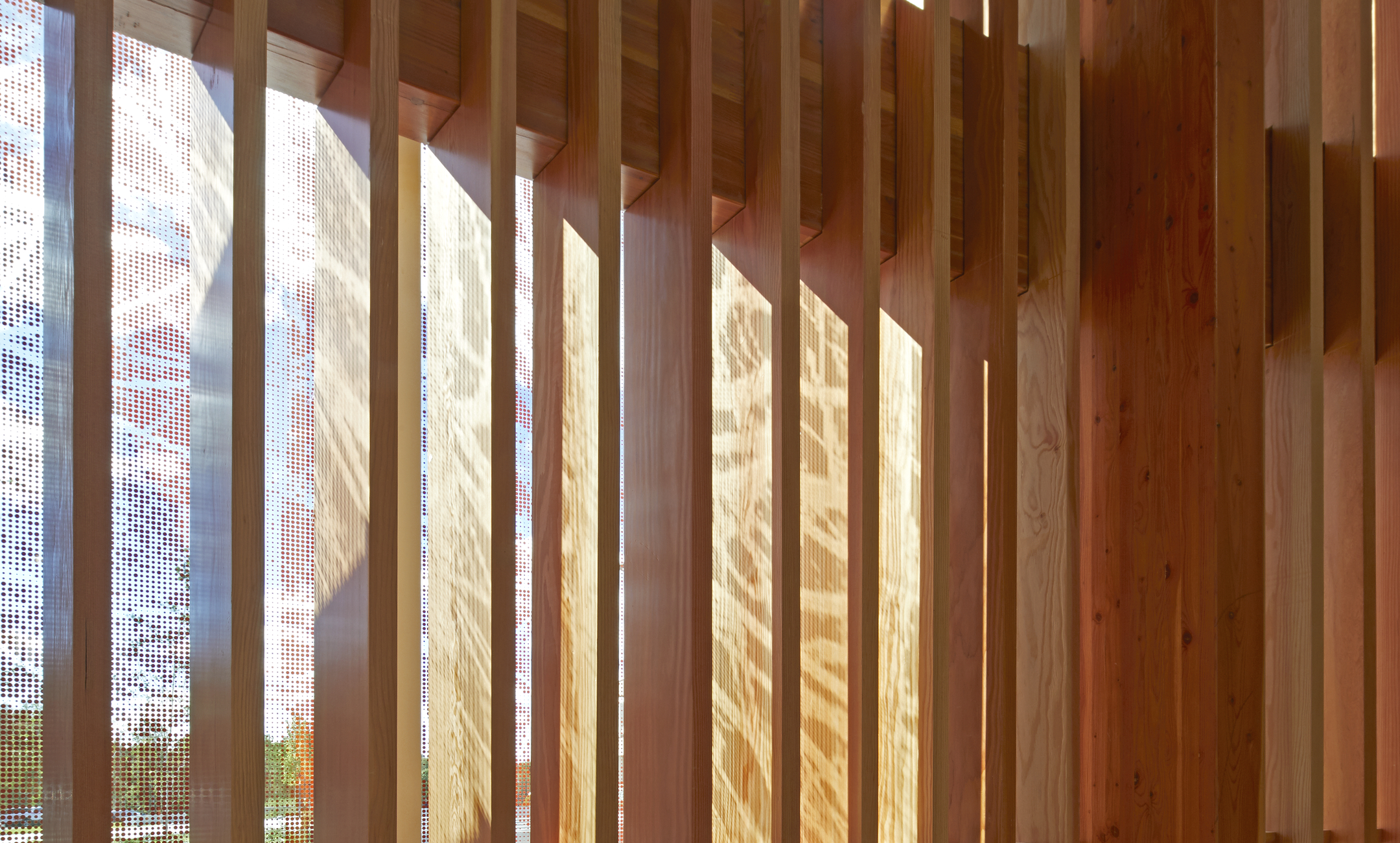 To honour survivors and raise awareness about the painful legacy of residential schools in Canada, Diamond Schmitt is observing the National Day for Truth and Reconciliation. All Canadian offices are closed for the day. Our team will be taking time to reflect on the histories and cultures of Indigenous peoples and to learn about residential schools.
Marking this day is an important symbol in the reconciliation process and fulfills a Call to Action of the Truth and Reconciliation Commission of Canada.
At Diamond Schmitt, we are taking steps towards educating each of ourselves not only on a personal level, but also through the work that we do and our engagement with Indigenous communities.
This year, as we continue to reflect and learn about how we can take action, we hosted a panel discussion with four Indigenous women from across Canada:

Moderator Teneya Twin (Eleven Eleven Consulting) - who has extensive experience with Indigenous Engagement with Alberta's Indigenous communities for over 13 years. She initiated and led the Indigenous Place Making program at the Calgary Central Public Library. Her passion and commitment to Indigenous communities creates opportunities for her clients and those communities to move forward together.
Teneya is sixth-generation Métis and a member of the Cunningham Clan on her mother's side and a descendant from the Michele Band and Ferguson Clan on her father's side. She is a proud Métis woman with a passion to bring awareness and education to Indigenous culture and history.
Red Thunderwoman (Michelle Robinson) - a Sahtu Dene, mother, wife, activist, political organizer, podcast host and has "Indian Status" imposed by the Canadian Government. She has been involved in the political world on the federal, provincial and municipal levels.
She was the first First Nations woman to run for Calgary City Council, and she ran to be a provincial MLA. She has also been a very active volunteer for numerous non-profit events and organizations, school, community events, and politics at the federal level. Check out her podcast Native Calgarian.
Vicky auf der Mauer - a proud Inuk woman, raised in Iqaluit, Nunavut. Her greatest passion is encouraging indigenous people, mainly women, to pursue their calling of being self-employed entrepreneurs based on one's passions. Her experience comes in co-founding a successful small restaurant brand (Porchetta & Co) and now a self-employed entrepreneurial trainer, coach, workshop facilitator, and speaker.
The focus of her work is creating a meaningful life, embodying our personal empowerment, and building a self-sustaining business based on our creativity.
Barb Martin (HAN Martin Associates) - who has over 25 years of experience working in Indigenous, women's, equity, and organizational development issues. She designs training, facilitation and strategic planning processes that bring people together, create effective working relationships, and enable diverse parties to develop mutual goals and is recognized as an accomplished facilitator.
Local, regional, and national organizations (public and private) seek Barb's expertise to review and develop policies, positions, and programs related to Indigenous justice, housing, economic development, family violence, health, environment, Indian Act amendments, and Constitutional issues. She is Mi'kmaq and originally from the Esgenoôpetitj (Burnt Church) First Nation in northeastern New Brunswick.
These women shared powerful stories and insights, and engaged in deep discussion with our staff.
We encourage our design community to honour the National Day for Truth and Reconciliation, whether through personal reflection, education, and awareness activities, or by participating in Orange Shirt Day or other events within your communities.
Some resources to consider:
Truth and Reconciliation Commission of Canada: Calls to Action
Learning from Indigenous Consultants
Indigenous Peoples: A Guide to Terminology by Indigenous Corporate Training Inc.
21 Things You May Not Know About the Indian Act
The Inconvenient Indian
Voices of the Land: Indigenous Design and Planning from the Prairies
What is Reconciliation?
From Earth to Sky