Globe and Mail: Construction union makes its mark with new headquarters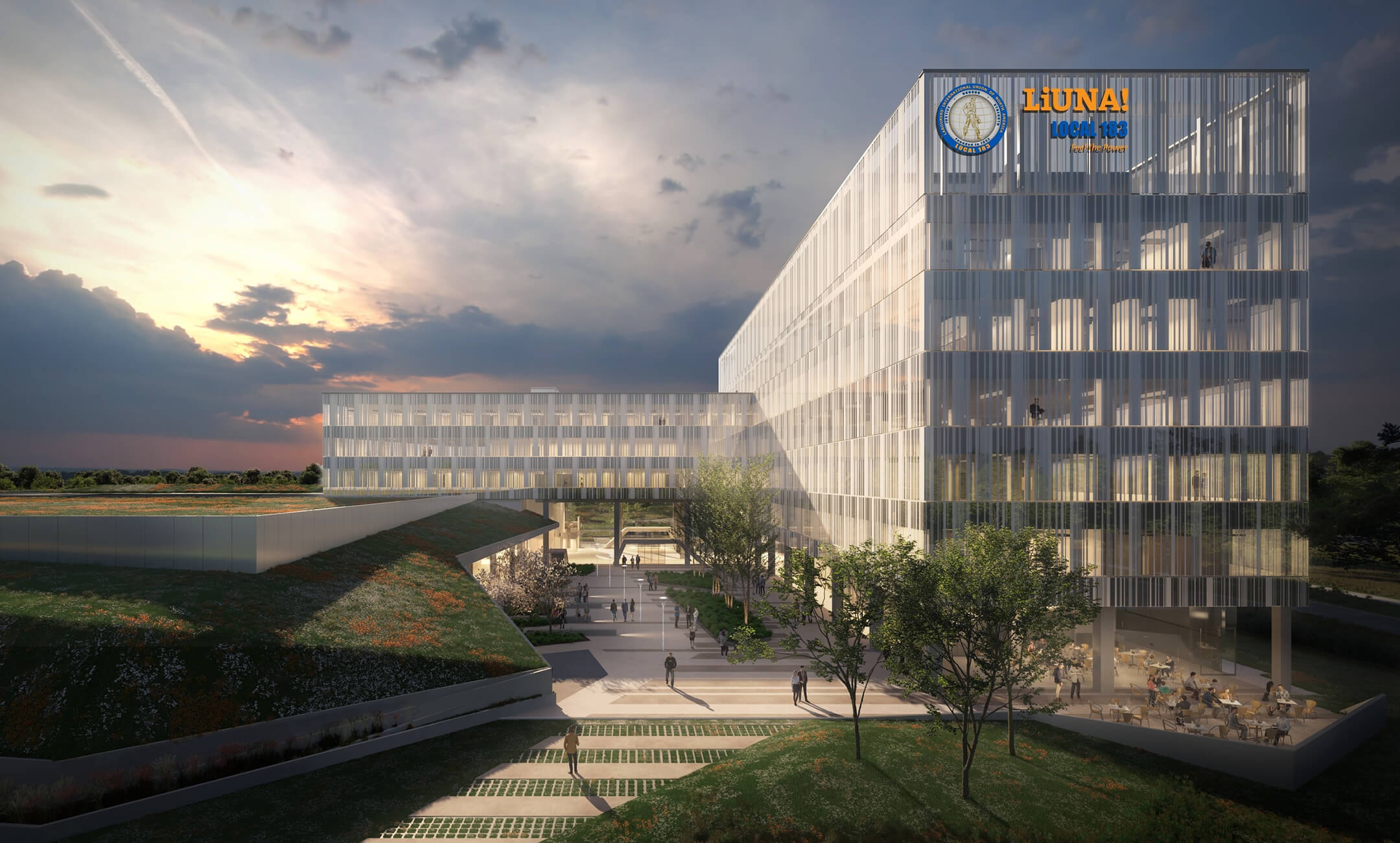 For more information, please contact:
David Dow, Principal
Email: ddow@dsai.ca
Phone: +1 416 862 8800 x269
Diamond Schmitt's design of the new offices and facilities for North America's largest construction workers' local union is featured in The Globe and Mail's Property Report.
The new LiUNA Local 183 headquarters will provide modern workspaces for staff, new community services for members, and a large, multi-use event hall.
"The tower and wing will be connected and encased in highly transparent glass, with access to parts of the rooftops for visitors to gather and socialize," said David Dow, principal, Diamond Schmitt.
The building anchors an area primed for development. "It's not just an office building. It's a catalyst for a whole neighbourhood that's going to develop at the west end of Vaughan, where it borders with Brampton," Dow added.
To read the full story on how the design supports the needs and ambitions of a fast-growing organization, please click here.