Globe and Mail: Guelph's plan for downtown aims to unpave paradise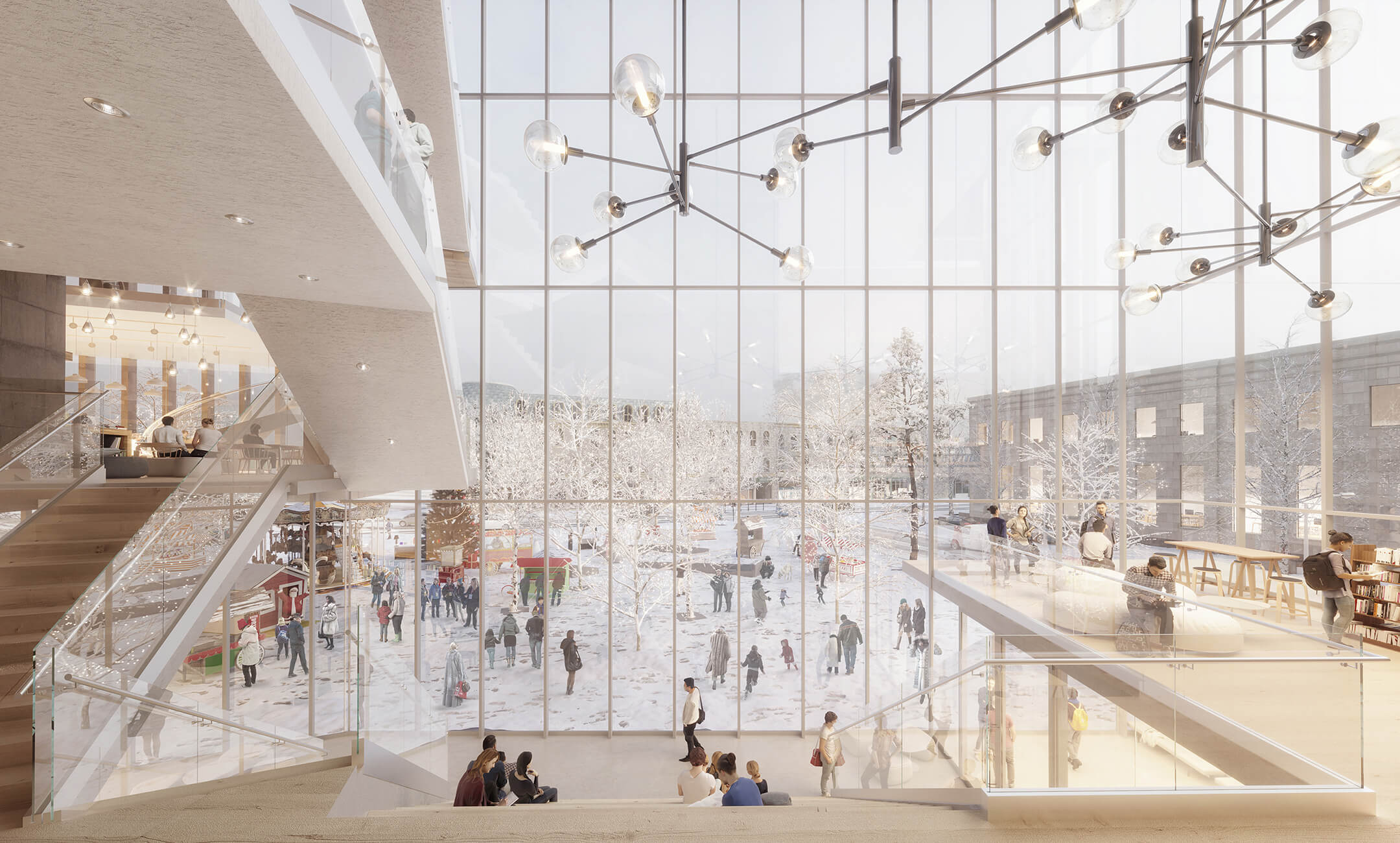 For more information, please contact:
Robb Graham, Principal
Email: rgraham@dsai.ca
Phone: +1 416 862 8800 x254
Diamond Schmitt's competition entry, with partners Windmill Development Group, One Planet Living, DTAH and Urban Equation, was featured in today's Globe and Mail.
Prompted by the City Council of Guelph, the Baker Street Redevelopment is a project designed to transform three acres of surface parking in downtown Guelph into a lively mixed-use development, featuring residential and commercial spaces, a market square, and a library, in order to drive public activity and encourage business development in the area. Diamond Schmitt is working with Urban Equation and DTAH to realize a sustainable development that respects appropriate views, provides attractive landscaped and community outdoor space, and delivers high architectural design and urban design to allow for a fluid and engaging urban fabric. 
To read the complete story in the Globe and Mail, please click here.