Globe and Mail: Ottawa's Block 2 offers six striking design options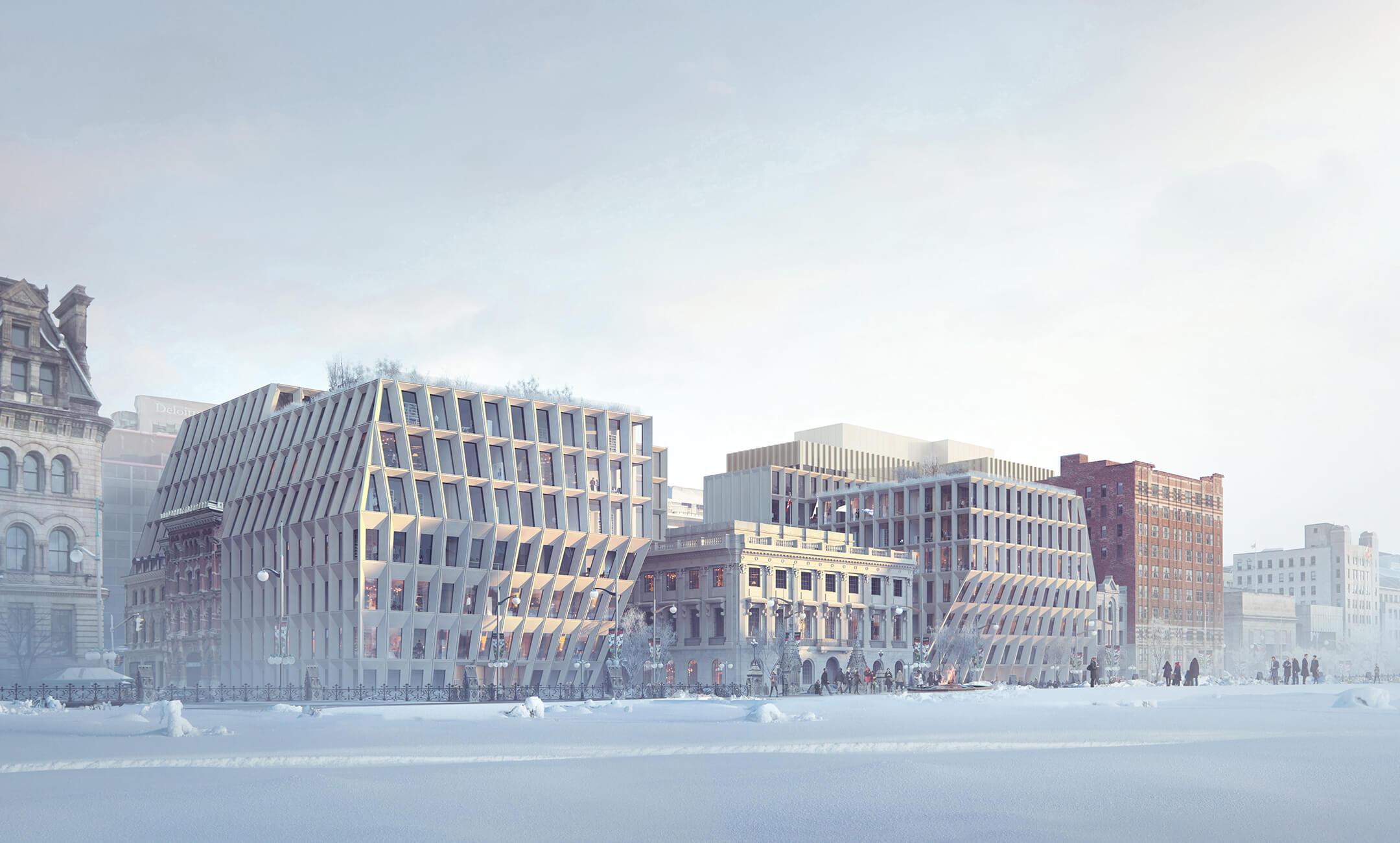 For more information, please contact:
Andrea Chin, Communications Director
Email: press@dsai.ca
Diamond Schmitt's competition design of Block 2 with Bjarke Ingels Group (BIG), KWC Architects, and ERA Architects in Ottawa is featured in The Globe and Mail. The article details the design of the six shortlisted teams competing for a new office complex to be built across the street from Parliament Hill.
"This team brings together international stars BIG with established Toronto and Ottawa firms. Its vision includes buildings that are multifaceted, literally: New office blocks facing Wellington are irregular in shape, slanting inward from top to bottom to define new public squares around the future Indigenous centre. (Thoughtfully planted rooftop gardens by the landscape architects PUBLIC WORK provide an additional amenity.) The facades arrange Queenston limestone panels into a forceful modernist grid, contrasting with the remaining restored heritage facades. Windows are sized and arranged to control light and heat gain on each facade. Inside, offices and atriums are consistent, and rather bland, in finish and spatial qualities. This scheme aims to balance architectural flash with Ottawan conservatism."
Read the full article here.