Globe and Mail: Restoring the threatened beauty of classic building interiors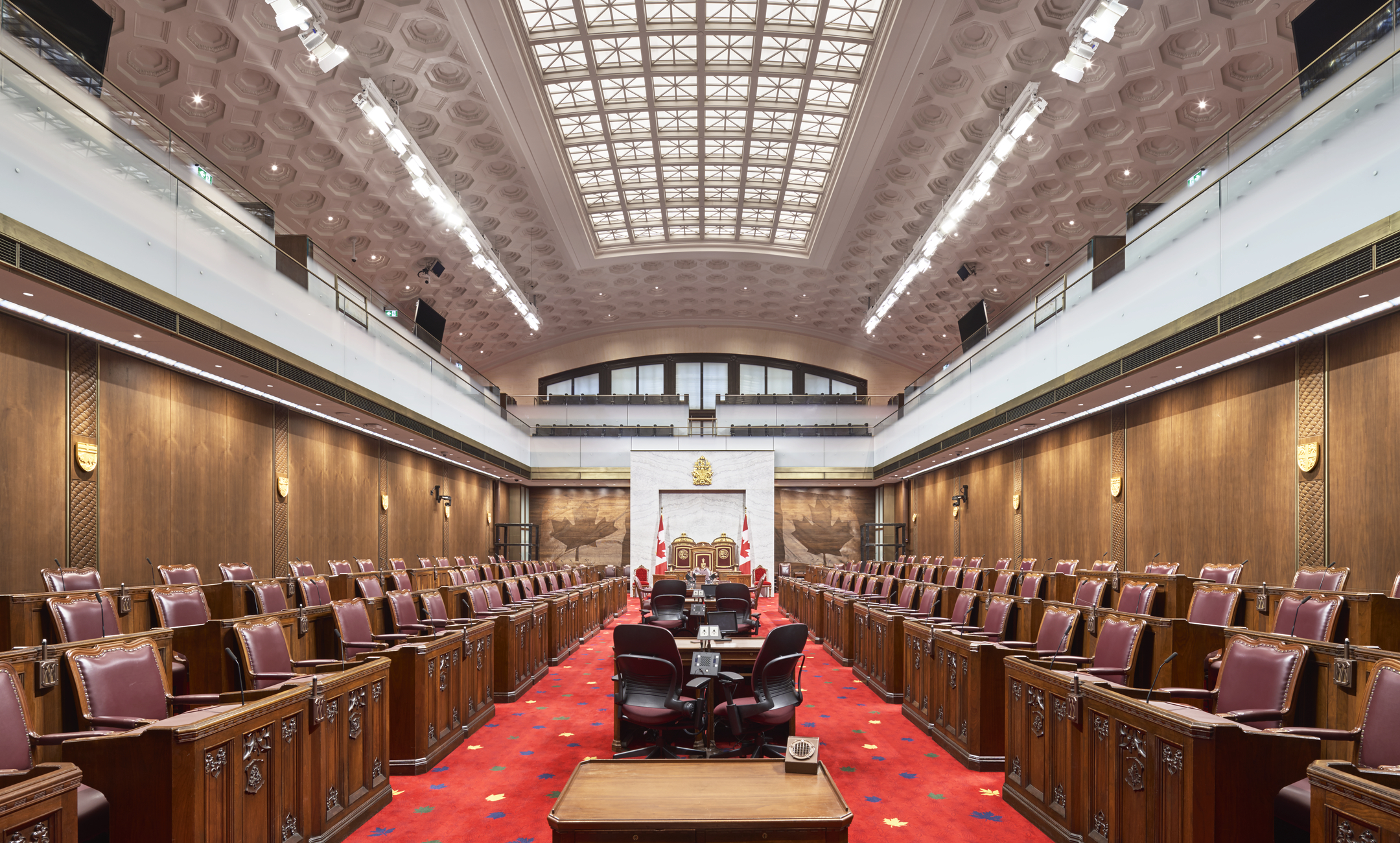 For more information, please contact:
Press Inquiries
Email: press@dsai.ca
Martin Davidson, Principal
Email: mdavidson@dsai.ca
Phone: +1 416 862 8800 x277
Diamond Schmitt's transformative design of Ottawa's Beaux Arts Union Station into the Senate of Canada Building is featured in the Globe and Mail's Property Report this week.
A multiyear restoration that transformed the station into the chambers and offices of the Senate of Canada has just received top honours for government buildings in the 2021 International Architecture Awards, a juried program that had 450 global candidates.
"There was a really amazing level of engagement by the fabricators, artists, technical people and contractors on the project, Martin Davidson says. "The station was built at a time when materials were expensive and labour was cheap, almost the reverse of what we have today, so the walls had faux travertine finishes, rather than actual stone, that had to be restored and repainted with conservation techniques.
The restoration became an amazing scene with workers on scaffolds repairing the plaster ceilings while others were installing new wood carvings and metal panels that are perforated to improve the space's acoustic quality and are decorated with historic scenes of Canada, he adds. A recurring theme is maple leaves, with three-dimensional carvings of different species that reflect light from different angles."
Read the full article here.