Globe and Mail: Thinking outside the glass box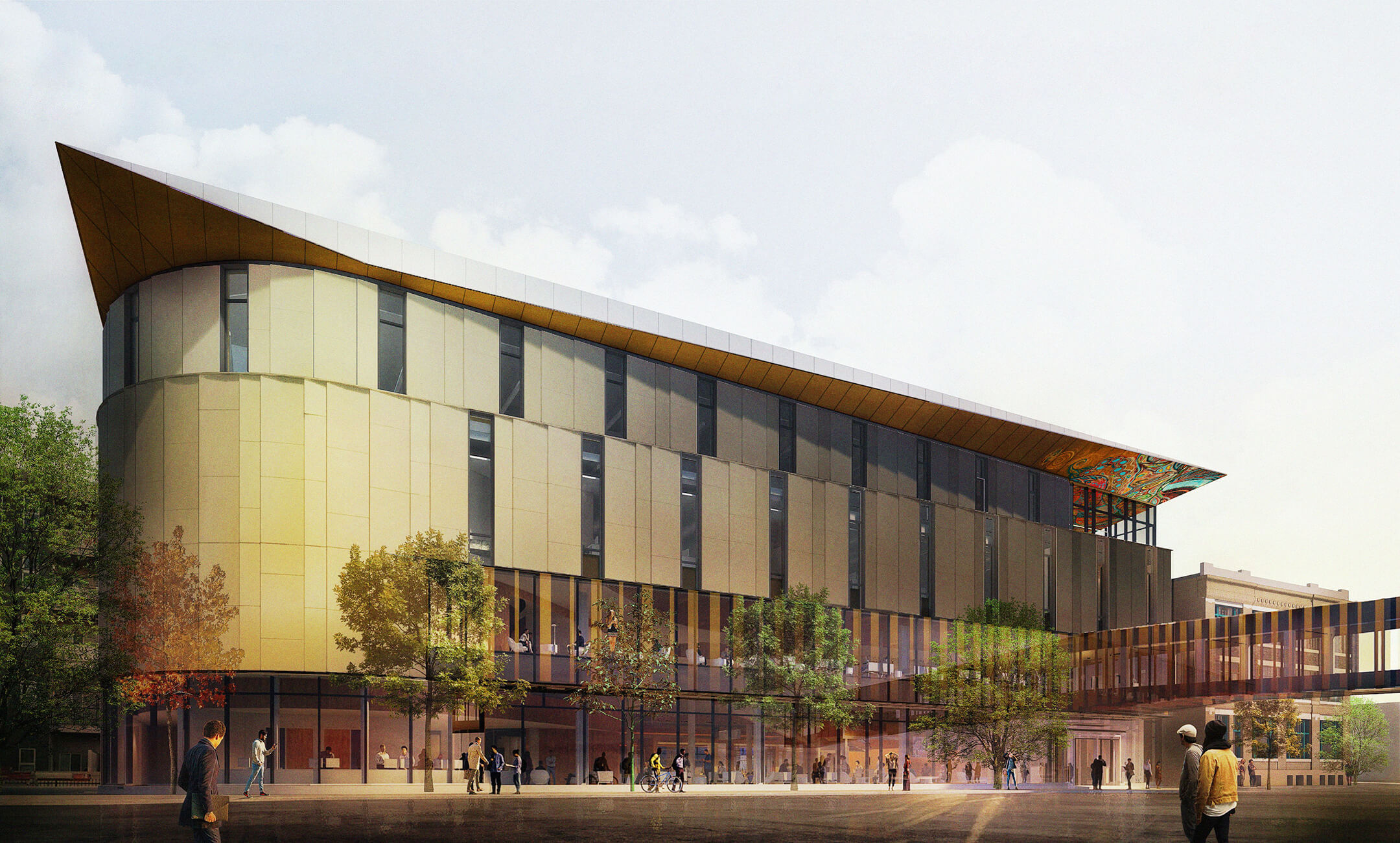 For more information, please contact:
Melanie Coates, Communications Director
Email: mcoates@dsai.ca
Phone: +1 416 862 8800
Diamond Schmitt's designs of the Toronto Paramedic Services Multifunction Paramedic Station, Red River College's Innovation Centre, and the Ottawa Public Library - Library and Archives Canada Joint Facility are featured in the Globe and Mail's Property Report.
The new Toronto Paramedic Services Multifunction Station's walls and garage doors are designed to conserve heat and the photovoltaic arrays on the roof can produce much of the building's electrical needs. Meanwhile, the new Ottawa Public Library and Library and Archives of Canada Joint Facility is weaving photovoltaic elements into its walls and windows to produce significant amounts of electricity. And in Winnipeg, the Red River College Innovation Centre is pushing the envelope with walls clad in colourful photovoltaic glass.
Each of these buildings could have been built with conventional glass curtain walls and standard insulation, but they're part of a trend that's seeing architects look for ways to turn roofs, walls and windows into power-producing elements of buildings while maximizing energy conservation.
Read more about how our team is using energy-generating architectural materials in our projects here.