Manitou a bi Bii daziigae receives 2023 CAGBC Award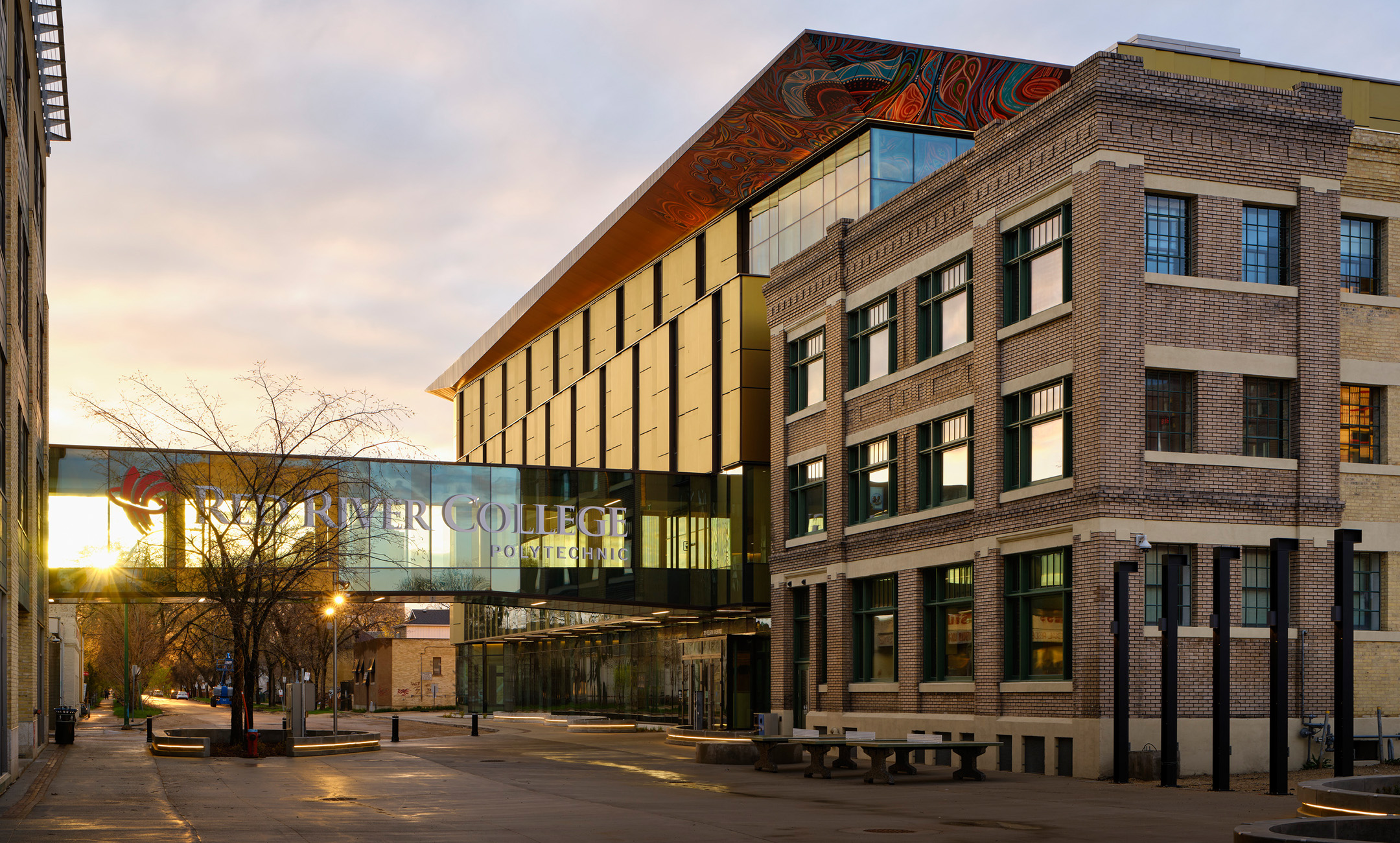 For more information, please contact:
Andrea Chin, Communications Director
Email: achin@dsai.ca
Michael Leckman, Principal
Email: mleckman@dsai.ca
Manitou a bi Bii daziigae has been named a winner of the CAGBC Awards, in the New Construction category.
The Canada Green Building Council (CABGC) Awards recognize projects and teams that contribute to the advancement of green building in Canada. Nominees are acknowledged for their significant contribution to the CAGBC vision and mission; demonstrating success in advancing green building and/or sustainable communities, policies and practices; and for exemplifying leadership and commitment to sustainability and actively advocating for and/or are involved in improving current practices and approaches.

Manitou a bi Bii daziigae is one of the most advanced and forward-thinking buildings of its kind in Canada. The building emits little to no net carbon emissions – an ambitious goal considering Winnipeg's extreme prairie climate. The skin of the new building addition is comprised of photovoltaic glass that generates energy and changes colour according to weather and the angle in which it is viewed. Inside, a wide array of unique light-filled programming, circulation and multi-purpose collaboration space is designed to inspire students, create a sense of wonder and encourage idea sharing. With impressive energy conservation and design elements that activate a deeper connection to the surrounding community, the project serves as an inspiration for the future of the built environment.
The judges selected Manitou a bi Bii daziigae, for demonstrating how to maintain the character of historical buildings while promoting optimal environmental sustainability and occupant health and wellness.
"Celebrating leadership in advancing our thinking and our practices enables the green building community to recognize the progress we have made together," says Thomas Mueller, President and CEO of CAGBC. The commitment and innovation represented by these award winners is what we need to move the industry forward at scale."
The CABGC champions communities with zero-carbon green buildings because they are healthier for people and the planet. The council recognizes the commitment, vision, and creativity that drives the teams behind the success of Canada's green building industry.

Read the full press release here.