MaRS: 10 Toronto green buildings to get excited about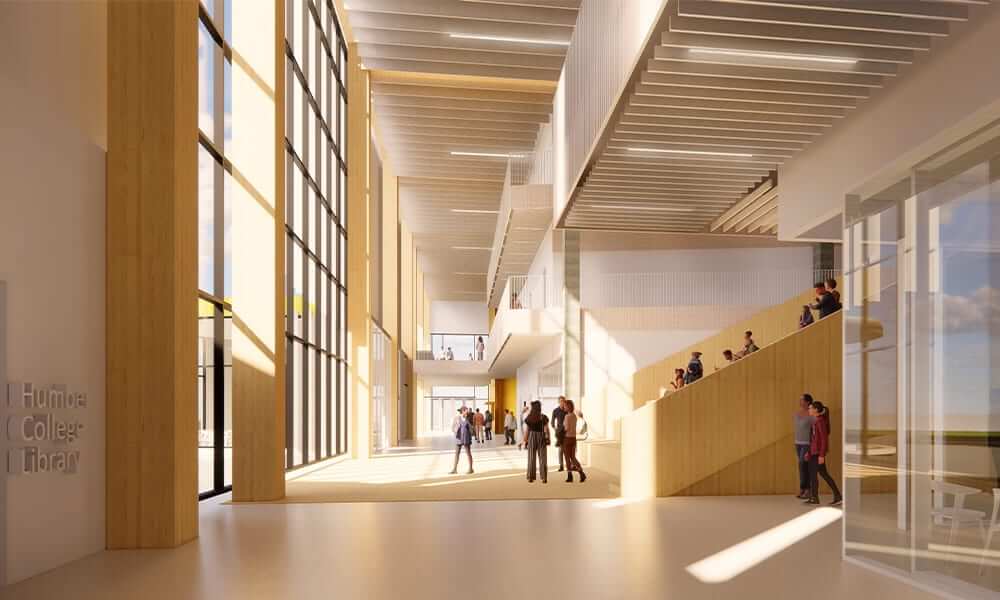 For more information, please contact:
Melanie Coates, Communications Director
Email: mcoates@dsai.ca
Phone: +1 416 862 8800
Diamond Schmitt's design of Humber College's Cultural Hub is featured in MaRS's 10 Toronto green buildings to get excited about.
"Humber College was seeking a world-class arts-and-culture facility for its students and local community. The vision: a Cultural Hub, rich with theatres, labs, studios and shared spaces, as well as tributes to Indigenous culture and environmentalism. The hub was designed to achieve LEED Platinum certification, net-zero carbon targets and the Toronto Green Standard. Architects Diamond Schmitt placed mass timber at the core of the design, with state-of-the-art HVAC, lighting and water systems hidden in the walls. Notably, Humber College wanted the building to provide enhanced "connectivity" to surrounding parklands. The school is, after all, the namesake of Toronto's historic Humber River, a stretch of natural infrastructure that, over hundreds of years, helped propel the city to its current status."
Read the full list here.