Metropolis: A Progressive Addition Distinguishes a Toronto Synagogue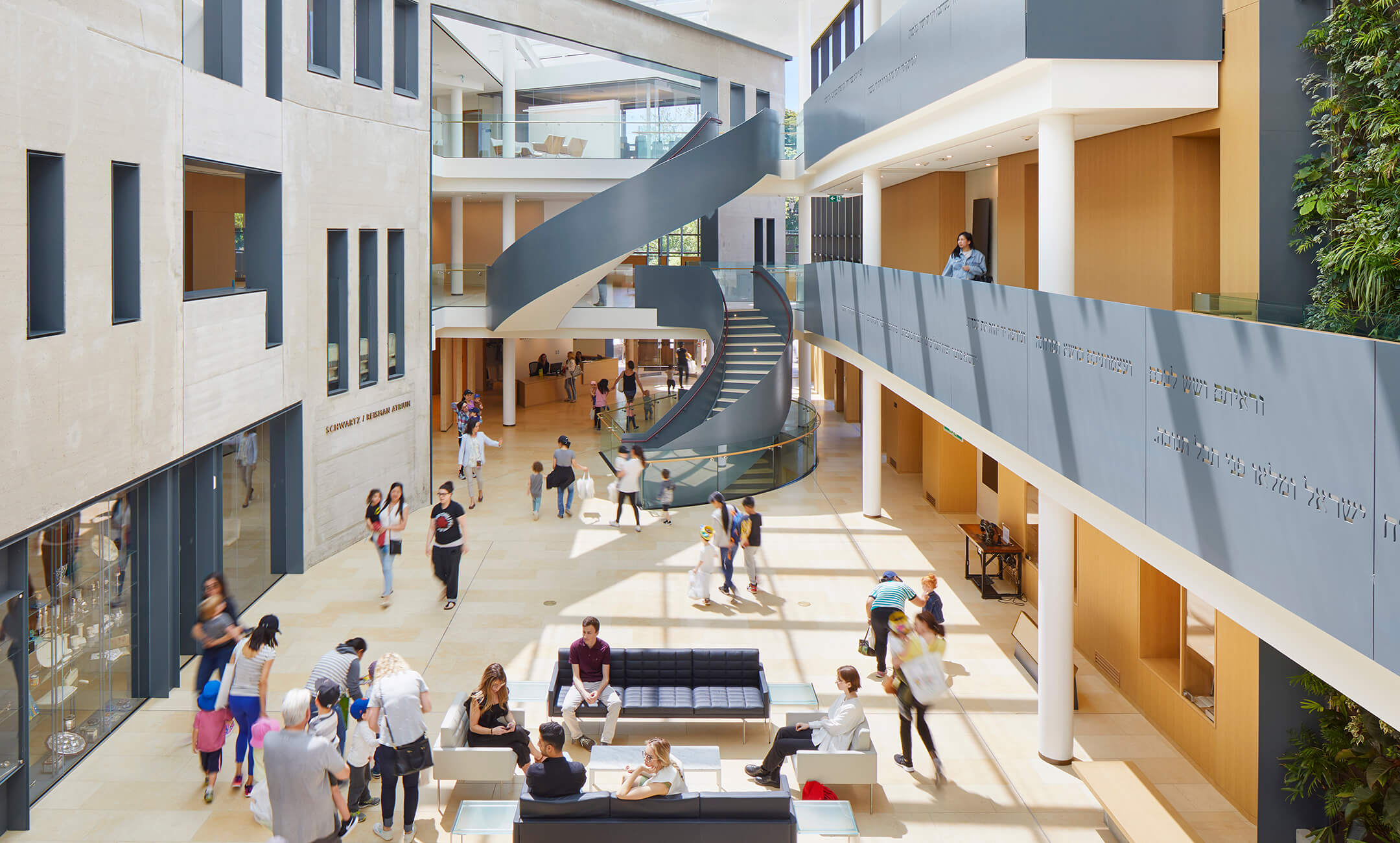 For more information, please contact:
Martin Davidson, Principal
Email: mdavidson@dsai.ca
Phone: +1 416 862 8800 x454
The May 2020 issue of Metropolis Magazine features the renewal and expansion of Holy Blossom Temple by Diamond Schmitt Architects.
To the 1938 Romanesque Revival building, a modernist educational wing and social hall was added in the 1960s that blurred the original clarity and created a "tortured pretzel" of circulation, says Martin Davidson, Principal and project lead.
The design strategy reimagines a central organizing space that links the two sides of the campus, at once solving the circulation problems and creating an atrium - a much-needed social space for the congregation and community.
With a contemporary palette in warm wood panels, blue steel accents, a living wall and four-story sculptural stair, the new space also respects the original features, exposing "a trail of archaeological reveals that attest to the campus's past lives."
To read the complete story in Metropolis, please click here.