New Guelph Central Library breaks ground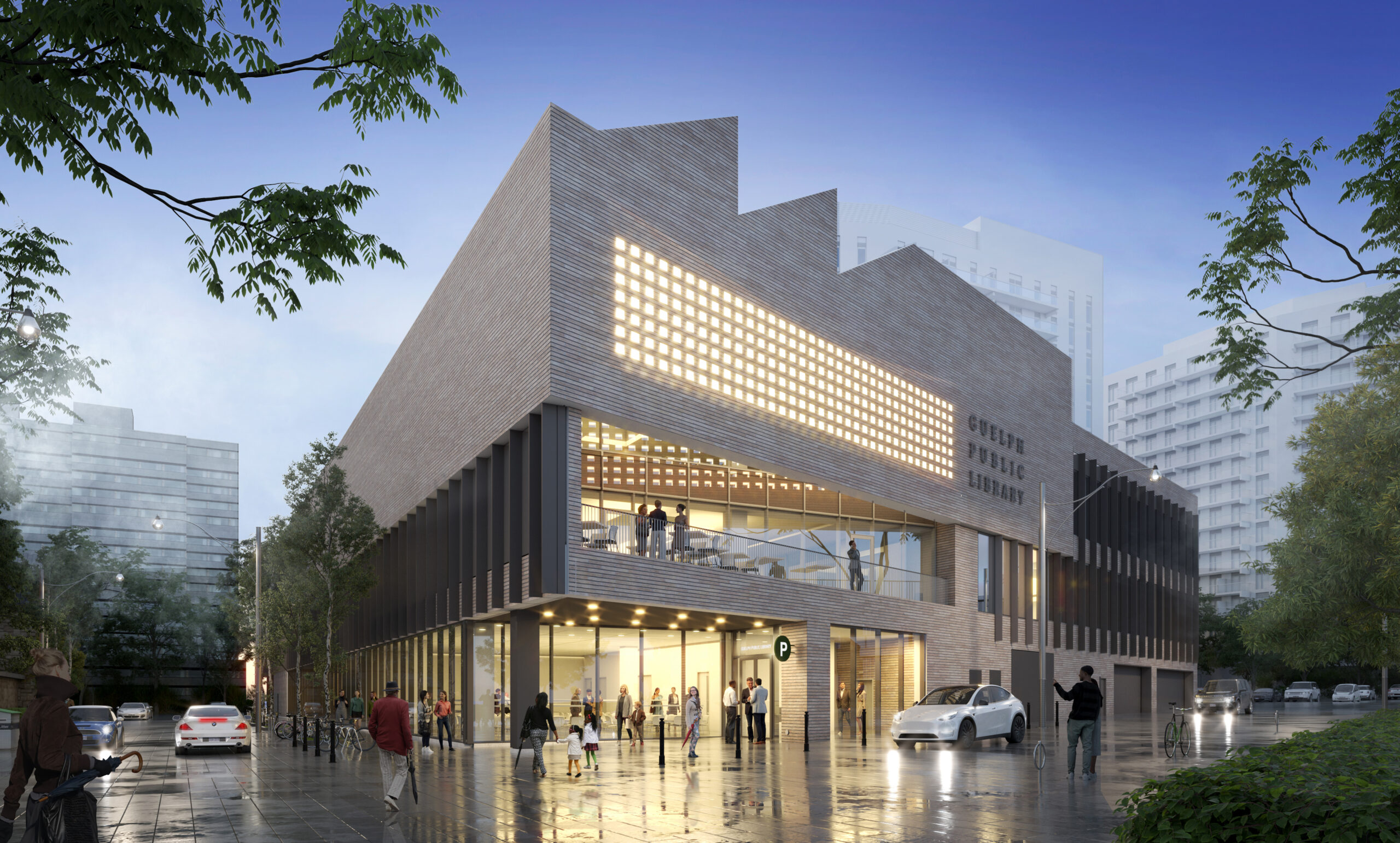 For more information, please contact:
Andrea Chin, Communications Director
Email: achin@dsai.ca
Duncan Bates, Senior Associate
Email: dbates@dsai.ca
Guelph, ON, Canada – The City of Guelph and the Guelph Public Library Board celebrate the commencement of construction on the new Guelph Central Library. The new library is part of the city's Baker District Redevelopment project which is aimed at becoming a model of urban intensification driving visitors to the downtown core; and encourages businesses to thrive within its boundaries by combining residential and commercial spaces.
"We're thrilled to put shovels in the ground for our new central public library," says Steven Kraft, Chief Executive Officer, Guelph Public Library. "This is a big step forward. The new library is going to bring many social, economic, and environmental benefits to the city. It will also support the needs of our growing population."
Designed by Diamond Schmitt, the new 83,000 gsf Guelph Central Library is set to be a catalyst to a rejuvenated downtown core that will reinforce Guelph's sense of place. The library is built upon a primary, collections-based, function that includes Children's, Young Adult, Adult Fiction and Non-Fiction collections, along with a significantly expanded archives collection. In addition to these collections, the new library considers significant, flexible, community-use meeting spaces, outdoor terrace areas, and a large makerspace.
The scheme emphasizes the public 'access for all' mandate that the Guelph Public Library system is recognized for. Along Baker Street, a generous public square and covered portico greet patrons and offer a place for casual encounters and meetings. The fully accessible ground floor meets the adjacent street frontage through a highly glazed façade intended to blur the line between indoor and outdoor space. Outdoor terraces on each floor provide opportunities for a variety of passive and active uses while presenting a strong relationship with the library square at grade below.
The new central library is characterized by a distinctive saw-tooth roof that distinguishes it from surrounding buildings. This highly articulated roofline not only provides glare free natural daylight to the interior, but also supports a 40kW photo-voltaic array.

Designed to meet the objectives of the One Planet Living framework, and a zero carbon ready infrastructure, the architectural mandate of the Central Library design considers a variety of objectives. It will be a zero-carbon building in alignment with the City's goal of achieving a 63 per cent reduction in greenhouse gas emissions by 2030 and net zero carbon by 2050 to win Guelph's Race To Zero.
Read the full press release here.