Globe and Mail: New McMaster residence encourages all kinds of student life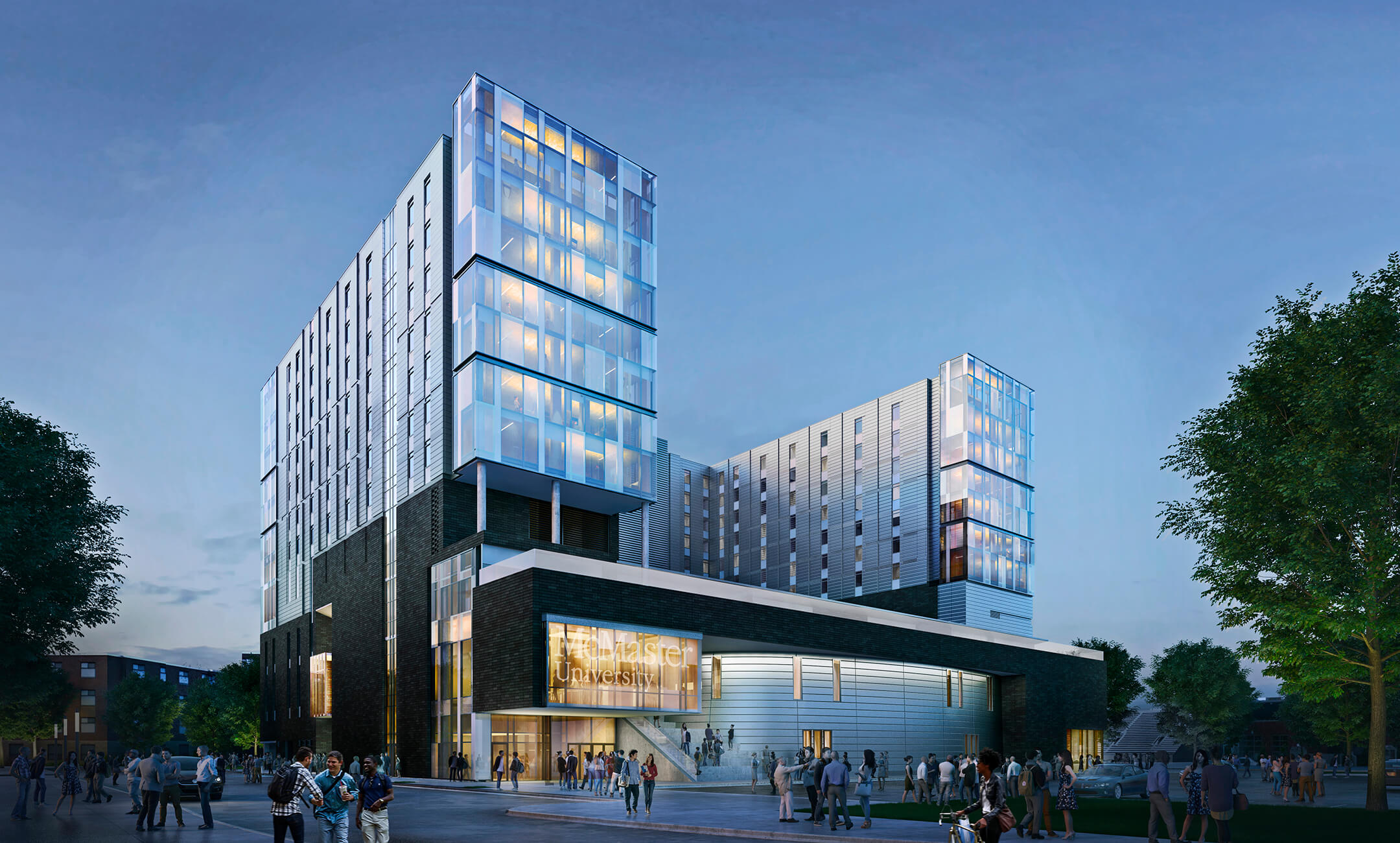 For more information, please contact:
Michael Leckman, Principal
Email: mleckman@dsai.ca
Phone: +1 416 862 8800 x246
The Peter George Centre for Living and Learning opens with the new academic year at McMaster University in Hamilton. At 335,000-square-feet, it is the largest building on campus and the first of a new kind of mixed-use facility.
The project is featured in The Globe and Mail. "It's a community hub - a hybrid high-rise that brings together a diverse collection of university functions under one roof."
Combining student residence, a range of dynamic learning spaces, the Student Wellness Centre and McMaster Child Care Centre, the design by Diamond Schmitt is a creative and innovative way to enhance the student experience and address growing demands for capacity as available space diminishes on campus.
To read the full story, please click here.