Senate of Canada Building receives Ottawa Urban Design Award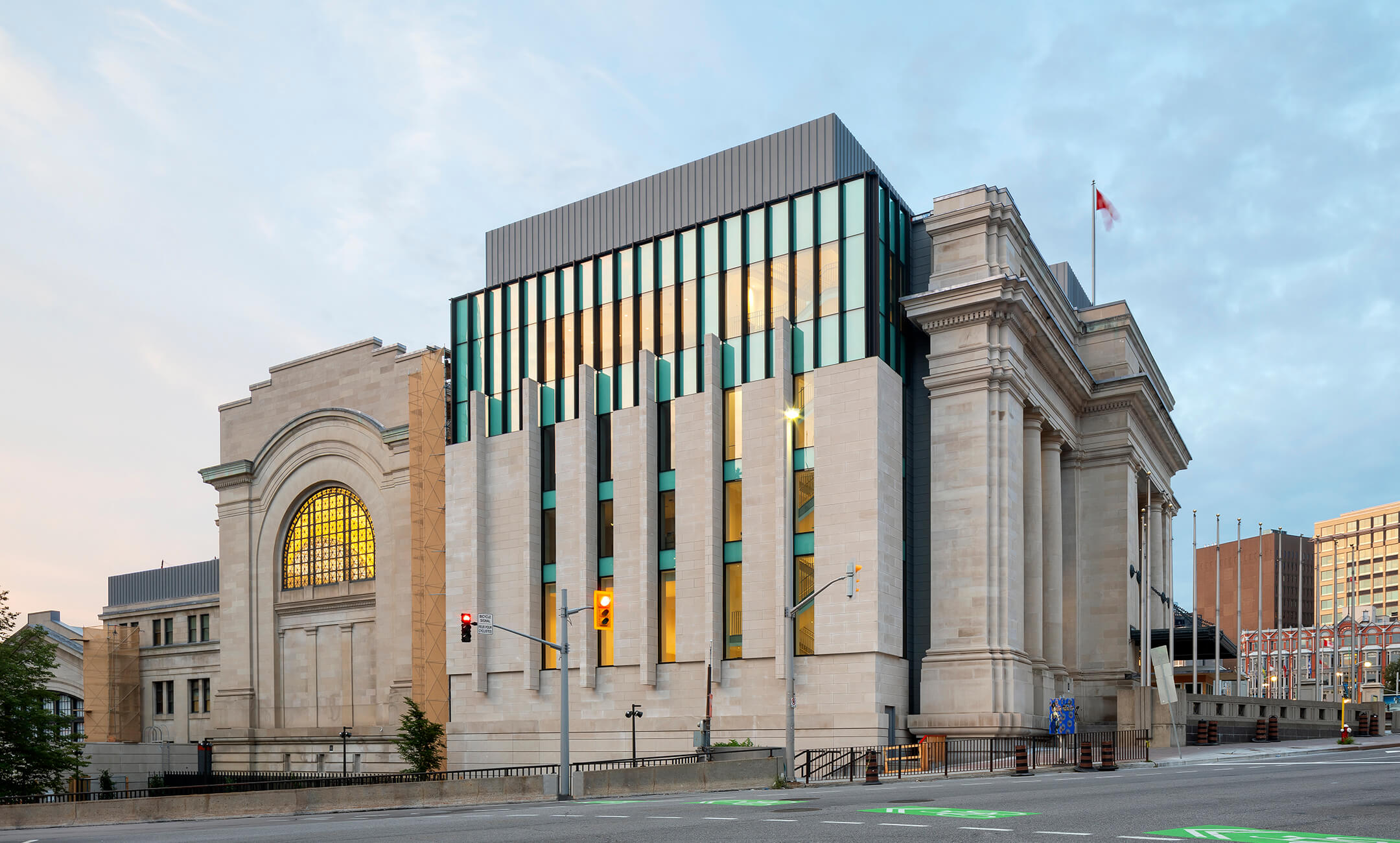 For more information, please contact:
Martin Davidson, Principal
Email: mdavidson@dsai.ca
Phone: +1 416 862 8800 ext. 277
Diamond Schmitt Architects and KWC Architects in joint venture have won an Ottawa Urban Design Award for the the restoration and reinterpretation of the city's former train station as interim home to the Senate of Canada.
This landmark building from 1912 is open to the public again for the first time in 50 years after its initial repurposing as the Government Conference Centre.
The design introduces a contemporary language of interventions and insertions within the monumental and finely detailed General Waiting Room and Concourse. On the exterior, the long neglected blank east facade is now reimagined as a modern interpretation of the building's stone-columned, Beaux-Arts facade.
"This project provided a remarkable opportunity to investigate and engage in a range of design innovations to introduce a new program in a heritage building, to represent and raise the profile of the Senate's role in Parliament, and to convey Canadian identity through contemporary interpretations of national symbols and iconography," said Martin Davidson, principal, Diamond Schmitt Architects.
At the last Ottawa Urban Design Award in 2017, Diamond Schmitt won for the National Arts Centre rejuvenation.