Plans for transformational Pickering City Centre masterplan development unveiled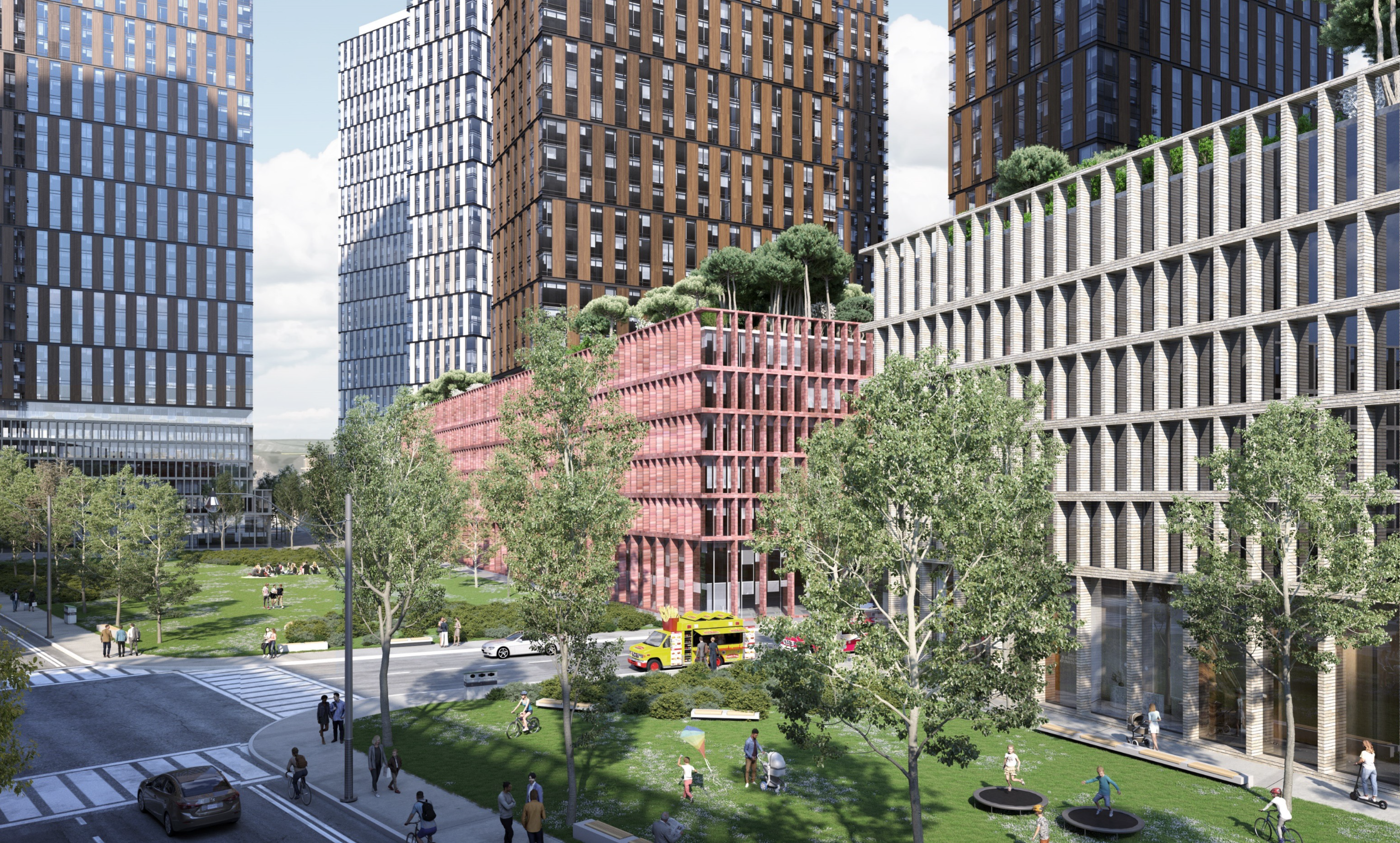 Pickering, ON, Canada – Plans for the highly anticipated Pickering City Centre, a new mixed-use community in Pickering's downtown core, have been unveiled. Recognizing the immense potential of the site, CentreCourt secured the existing Pickering Town Centre Mall and surrounding lands in early 2023 to develop a seamlessly integrated masterplan community. Over the next decade, a new thriving urban centre will come to life, featuring over 6,000 residences across more than ten mixed-use towers, and a revitalized mall.
Diamond Schmitt has thoughtfully designed Pickering City Centre to take advantage of existing commercial, retail, and institutional sites, including the Pickering Town Centre Mall and adjacent Pickering City Hall. The more than 55 acres will feature new at-grade retail that will complement these existing uses and connect the community via tree-lined streets, enhanced sidewalks, and active pedestrian walkways, providing an unmatched experience for people to work, live or play in this new urban centre.
"The connected series of wide streets, parks, midblock landscaped courts, and urban piazzas are designed to connect people and activate a sense of community," says Donald Schmitt, Principal, Diamond Schmitt. "With the tallest high-rise building at 55 storeys, it was important to design a grade related network of amenities that support walkability and community connection. The cornerstone elements of the development include urban squares, which integrate the new community with a transformed retail precinct connected to public transit and other lush public green spaces. These spaces will be places for community gatherings, markets, festivals, and performances where residents and visitors come together for special moments including sporting events and social gatherings."

Plans for a "Virtual Clinic" provided by the world-renowned Cleveland Clinic have also been announced by CentreCourt. This marks the first amenity of its kind in Canada to be offered in a condominium masterplan community, allowing all residents at Pickering City Centre to connect with a Cleveland Clinic Canada clinician and receive a diagnosis or referral without needing to leave their building.

"Pickering City Centre is an unparalleled opportunity to transform a cherished community hub into a modern downtown destination," says Gavin Cheung, Managing Partner, President, CentreCourt. "As one of the fastest growing submarkets in the Greater Toronto Area, Pickering is on the cusp of an exciting moment. We are proud to be a part of this natural evolution, and to ensure Pickering City Centre becomes a true, complete community that showcases some of the finest residential, retail, commercial and public spaces in the GTA for residents and visitors to enjoy."

Read the full press release here.