Pride Talks at Diamond Schmitt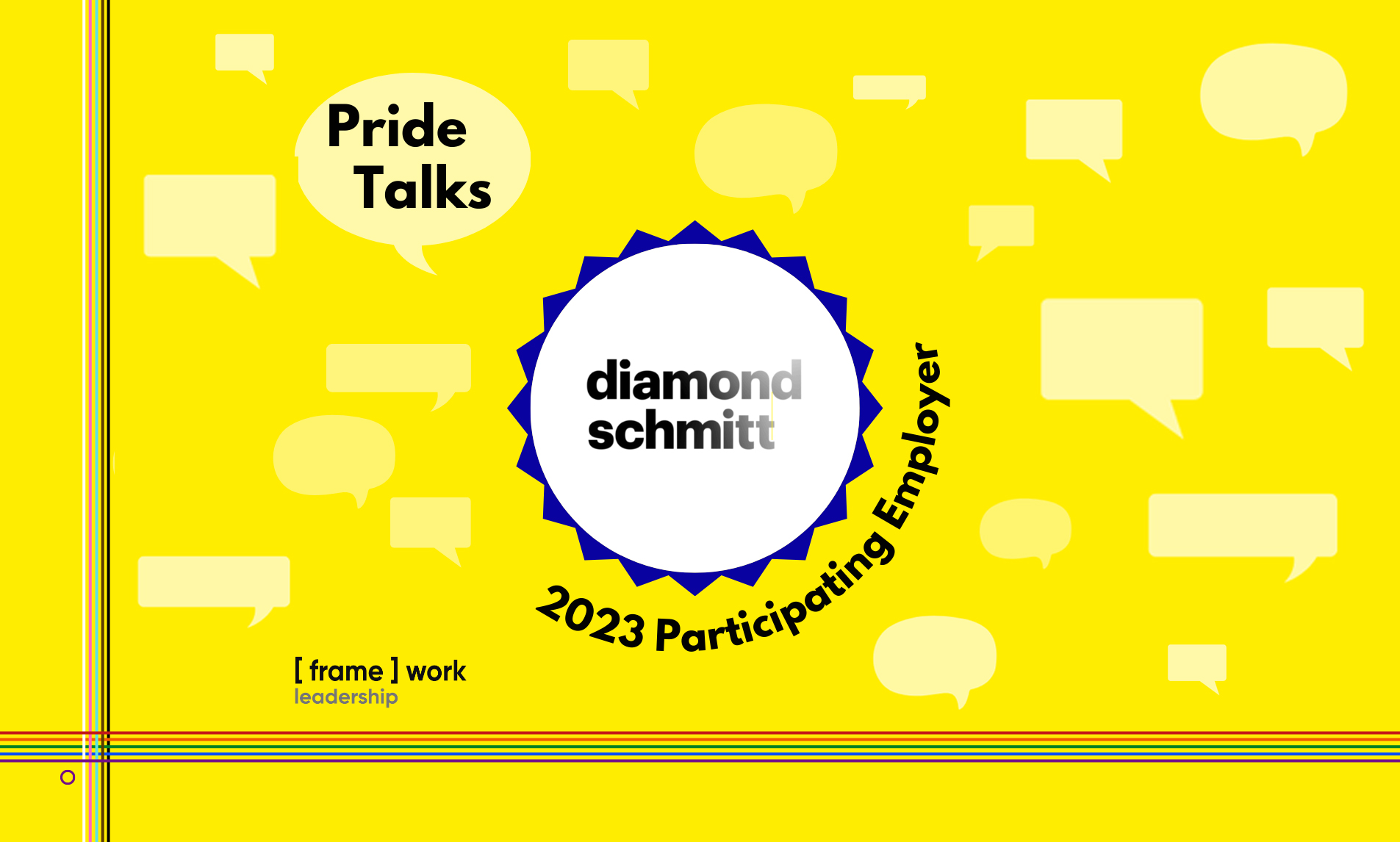 Diamond Schmitt believes that inclusive design empowers people to make change for the greater good. Our architecture inspires new and better ways of living for a wide range of clients and their communities. Our greatest accomplishments arise from an inclusive culture in which team members and collaborators are safe, comfortable, and empowered to bring out the best in each other. Diverse teams yield more vibrant conversations and designs that profit from their varied perspectives.
As part of our on-going efforts to support Diversity, Equity and Inclusion (DEI) in our studios, our design work, and externally with our clients, partners and community, we have launched the Diamond Schmitt DEI Policy. The document outlines how our firm's values and actions align with DEI, introduces basic tools and language to facilitate discussions around DEI, and provides guidance for how each of us can champion DEI in our work and workplace.
Yet it's not just about what happens within our company. As leaders in the field, we recognize that the design industries improve only when we listen to, learn from, and amplify a full range of voices. In celebration of Pride Month, Diamond Schmitt is hosting a Pride Talk led by Allie Kennington (they/them) as part of the firm's DEI initiatives.
Organized by Framework Leadership, Allie's talk "Towards Support and Representation of Transgender and Gender Nonconforming Professionals" is focused on teaching our staff how to be respectful and supportive of gender diverse folks by investigating terminology, the importance of pronouns, gender diverse statistics in Canada, and more; as we continue to learn how to support trans and gender nonconforming folks through compassionate dialogue.

Pride Talks by Framework Leadership is an Employer program that supports equity and inclusion for LGTBQ+ employees in the workplaces of architectural, consulting engineering, and design firms.

Read more about Diamond Schmitt's DEI approach here.