Principal Don Schmitt on TVO's The Agenda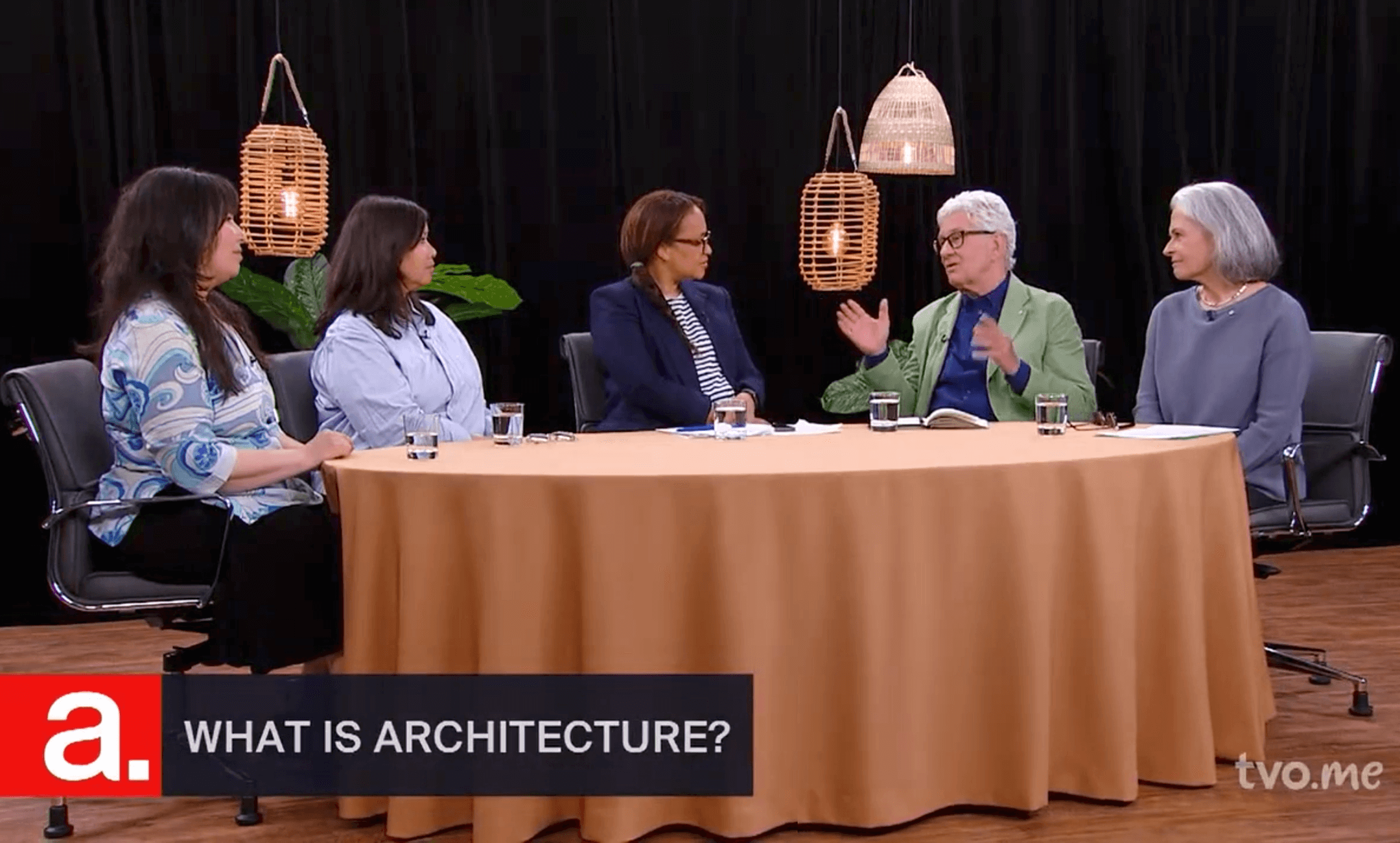 Principal Don Schmitt participated in a round table discussion with Carol Philips, Partner at Moriyama Teshima Architects; Marianne McKenna, Partner at KPMB; and Eladia Smoke | KaaSheGaaBaaWeak, Principal Architect at Smoke Architecture, as part of Architecture Week on TVO's The Agenda in the Summer – a program which explores different social, political, cultural and economic issues.

Hosted by Nam Kiwanuka, the five-part series touches on a range of topics—from the art and politics of design to balancing aesthetics and function, shaping the spatial experience and the importance of designing for the public realm.

Watch the episodes:
Part 1: What is Architecture?
Part 2: The Building Blocks
Part 3: How Should We Experience Space?
Part 4: Is Architecture Boundless?
Part 5: What is Great Architecture?
"Architecture is a very social art. Whether it's a lab or a performing arts centre or a gallery or a class room or a house, we're really shaping a community space, and if we get it right it makes the life of that community stronger, and supports it in the best way possible." – Don Schmitt, Principal