Senate of Canada Building finalist in IIDA Global Excellence Awards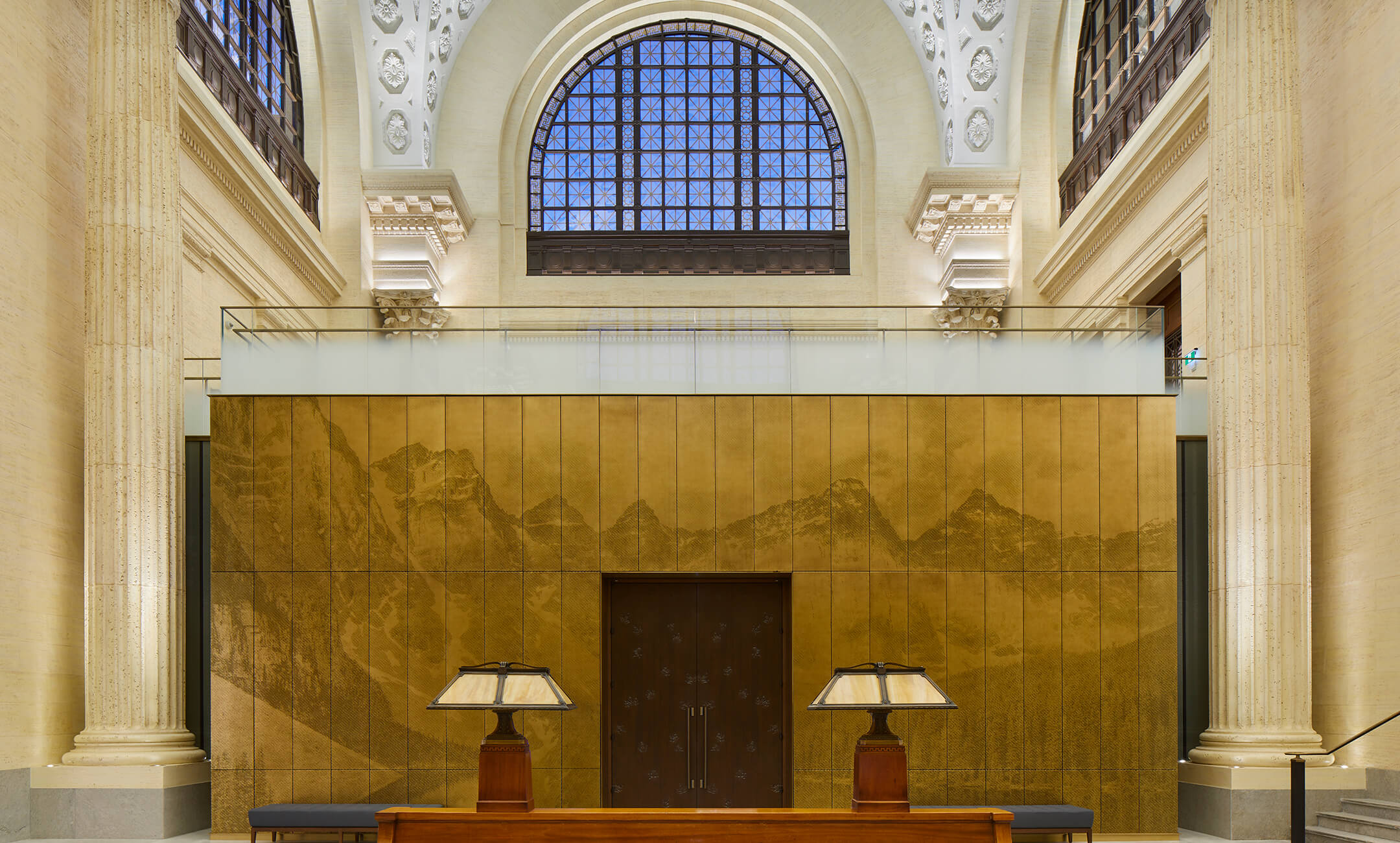 For more information, please contact:
Melanie Coates, Communications Director
Email: mcoates@dsai.ca
Phone: +1 416 862 8800
Diamond Schmitt, with our partners KWC Architects, are honoured to be an Institutional Category Finalist in the 2020 IIDA Global Excellence Awards for the Senate of Canada Building in Ottawa.
"This year's finalists harmoniously integrate architecture and interior design, creating daring and forward-looking aesthetics," said IIDA Executive Vice President and CEO Cheryl S. Durst, Hon. FIIDA.
The 2020 IIDA Global Excellence Awards, honours originality and creativity in international interior design and interior architecture projects across 14 categories.
The finalists were chosen by a jury of design experts, including Elizabeth Lowrey, IIDA, principal, director of interior architecture, Elkus Manfredi Architects; Alexandra "Sandy" McGill, lead de-signer, Designworks, a BMW Group Company; and Sascha Wagner, FIIDA, AIA, president and CEO, Huntsman Architectural Group and international board president of IIDA.
"As we reviewed the projects, we were amazed by the stunning finishings and textures through-out, both carefully detailed and beautifully executed," said Lowrey on behalf of the jury. "In a year where we remained so isolated, it was humbling to see such unique projects from across the globe, connecting us through thoughtful design."
Read more here.