SmartVMC Bus Terminal and Buddy Holly Hall are OAA 2022 Finalists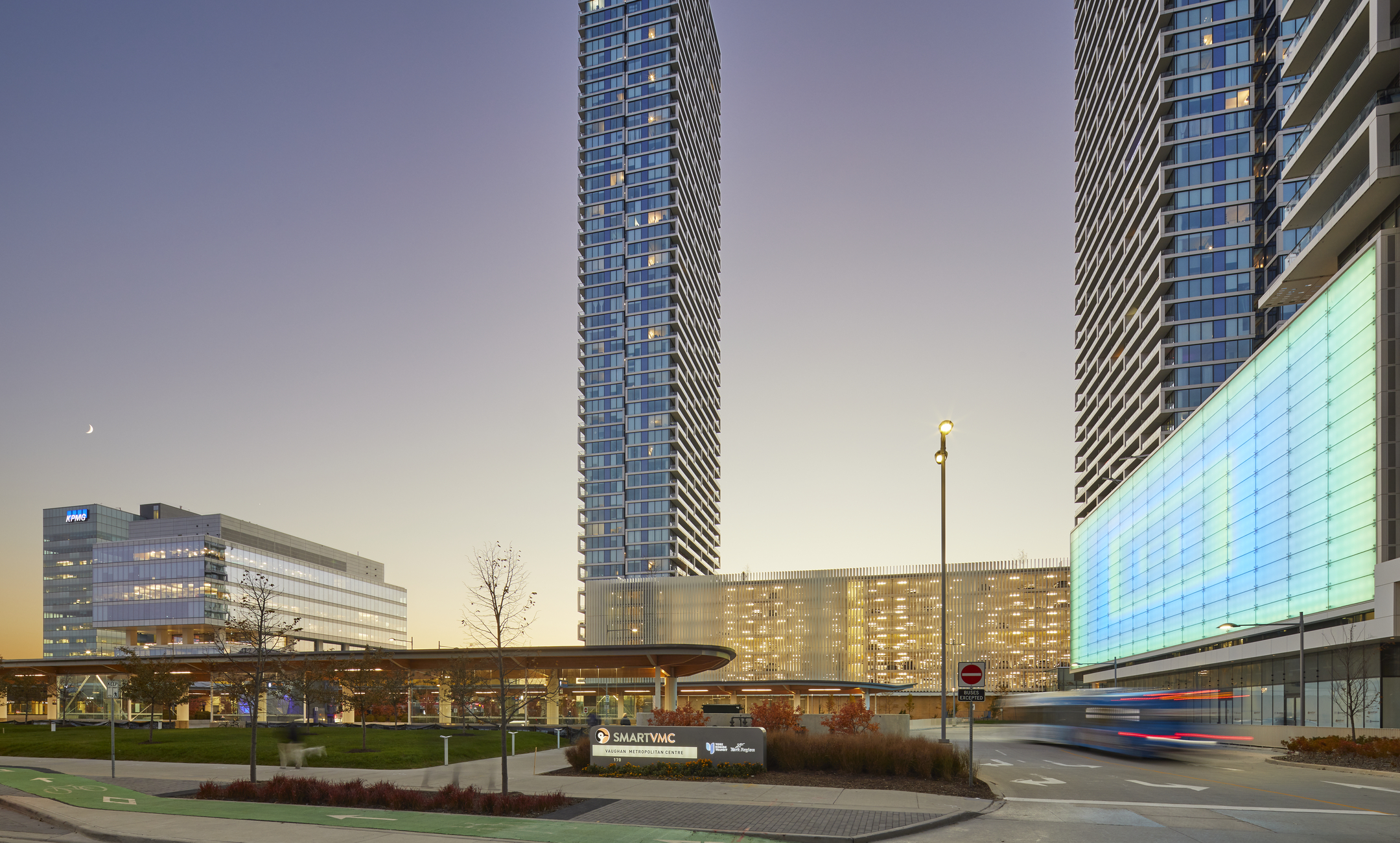 For more information, please contact:
Andrea Chin, Communications Director
Email: press@dsai.ca
The SmartVMC Bus Terminal and the Buddy Holly Hall of Performing Arts and Sciences were announced as finalists for the OAA 2022 Design Excellence Awards. Chosen by a jury of design experts, the projects serve as the shortlist for the OAA's Design Excellence Winners, which will be announced next month and celebrated at the OAA Conference in Toronto this May.
The biennial OAA Design Excellence Awards program offers Ontario's architecture profession an opportunity to showcase the possibilities for the built environment, and promote broader public appreciation and understanding of architecture. Submissions required inclusion of Energy Use Intensity (EUI) metrics, reflecting the OAA's commitment to pursuing climate stability in the public interest and ensuring sustainable, resilient design is a critical component of any successful project.
"I am pleased to be able to share these incredible projects," says OAA President Susan Speigel. "Individually, they highlight the innovation and skill of their design teams; collectively, they show Ontario's architecture profession has such incredible talent, able to create beautiful, thoughtful, and effective buildings that inspire."
Selected from more than 80 eligible submissions, the 17 Finalists were judged on criteria such as creativity, context, sustainability, good design/good business, and legacy.