Student residence opens in Montreal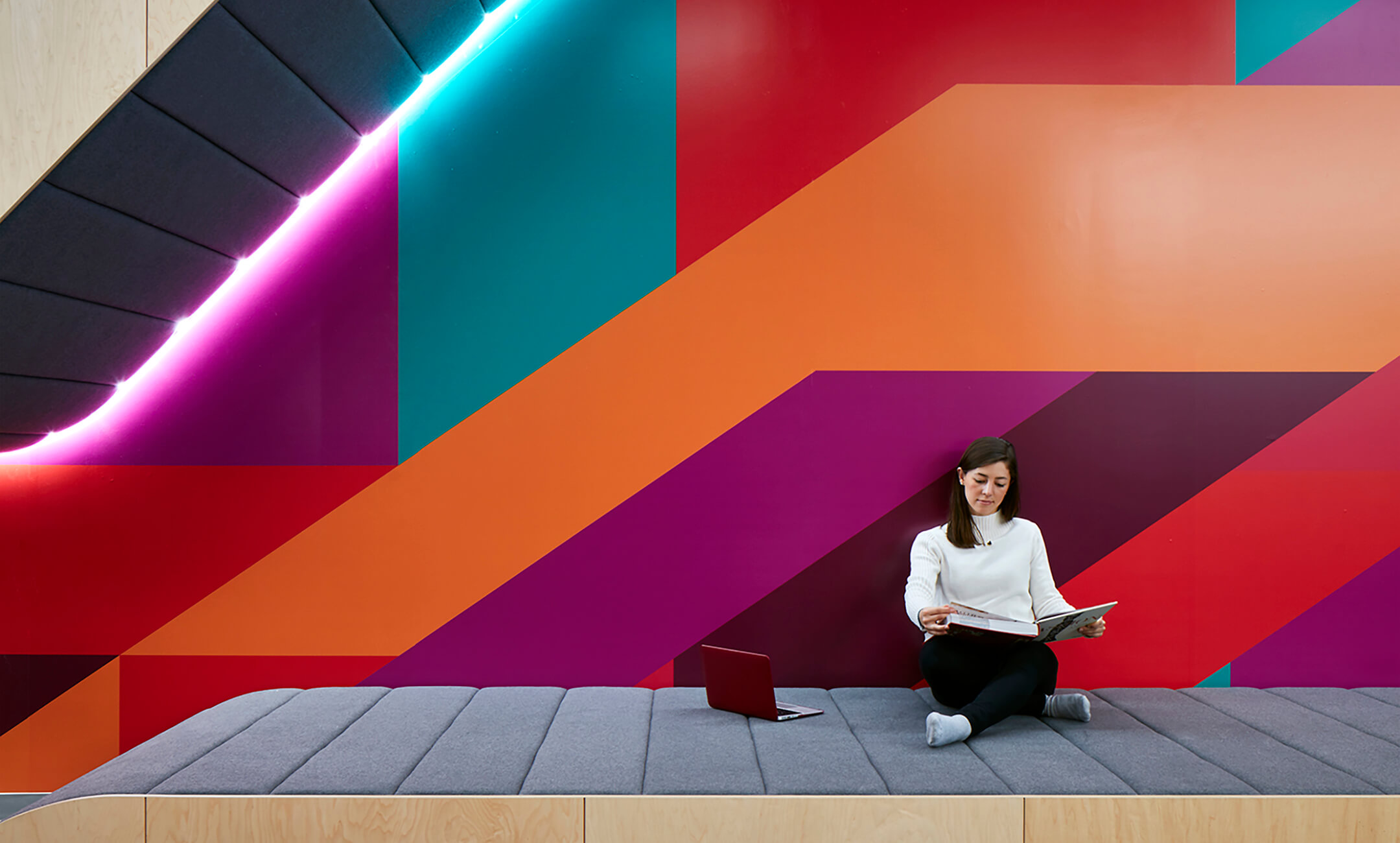 For more information, please contact:
Greg Colucci, Principal
Email: gcolucci@dsai.ca
Phone: +1 416 862 8800 x256
TORONTO – Campus1 MTL has opened directly across from McGill University in Montréal. Designed by Diamond Schmitt Architects, the former hotel has been transformed to support a state-of-the-art student residence offering superior student living with a wide range of amenities and fully furnished suites. It is the latest project developed by Knightstone Capital Management in the fast-growing sector of privately-run student residences across Canada.
Campus1 MTL has given new life to a building that was once an antiquated and fading hotel. Stripped down and restored as a purpose-built student residence, Campus1 MTL is unlike any student residence in the city.
"The adaptive re-use of this 19-storey building is designed to create a sense of community and social engagement," said Gary Watson, project architect and senior associate with Diamond Schmitt Architects.
The spacious and secure entry features a comfortable seating niche defined by bold colour patterns and a strong linear ceiling treatment that draws students into the lobby. Two main routes provide opportunities for encounter among students with casual "touch down" areas interspersed with active space and study areas.
Campus1 MTL's playful design animates the physical space and activates student interaction. Anchoring the central lobby is a multi-tiered millwork 'mountain' that pulls the ground floor together and draws inspiration from Montréal's Mount Royal. Student services are located at the crossroads between the main circulation and elevator banks, further promoting student connection. The dining hall is positioned at the rear, drawing students from the entrance, lounges and elevators.
"In this way, the design integrates programmed and unprogrammed space, which allows students to make the residence their own," said Bryan Chartier, Director of Interior Design at Diamond Schmitt. In addition to a collaborative media module, the main floor also has a study room, classroom and games room, setting the stage for work and play. Recreational amenities on the second floor include a basketball court, weight and cardio room, and yoga studio.
Each floor is marked with bold graphics at the elevator banks and has a variety of bedroom configurations. Common-use amenities differ from floor to floor to encourage inter-floor socialization and consist of study rooms, movie theatres, games lounges, meditation rooms, a LEGO-inspired room and a stunning penthouse "SkyLounge" that provides unparalleled views of the iconic Mount Royal.
"As workplace environments become more like university campuses and universities become more like workplace environments, student housing can play a big role in preparing students with the tools and environments they need to prepare them for 'real world' conditions," added Chartier.
Diamond Schmitt Architects has designed award-winning student residences for Knightstone Capital Management including Parkside Residence, CampusOne Toronto and Centennial Place, all in Toronto, and other projects in design development.
With offices in Toronto, Vancouver and New York City, Diamond Schmitt's portfolio includes post-secondary facilities, performing arts centres, residential, institutional and commercial buildings. Among current projects are Ottawa's main library and Library and Archives Canada; Robarts Common at the University of Toronto, and Buddy Holly Hall of Performing Arts & Sciences in Texas.