Architect's Newspaper: design of the OPL-LAC Joint Facility unveiled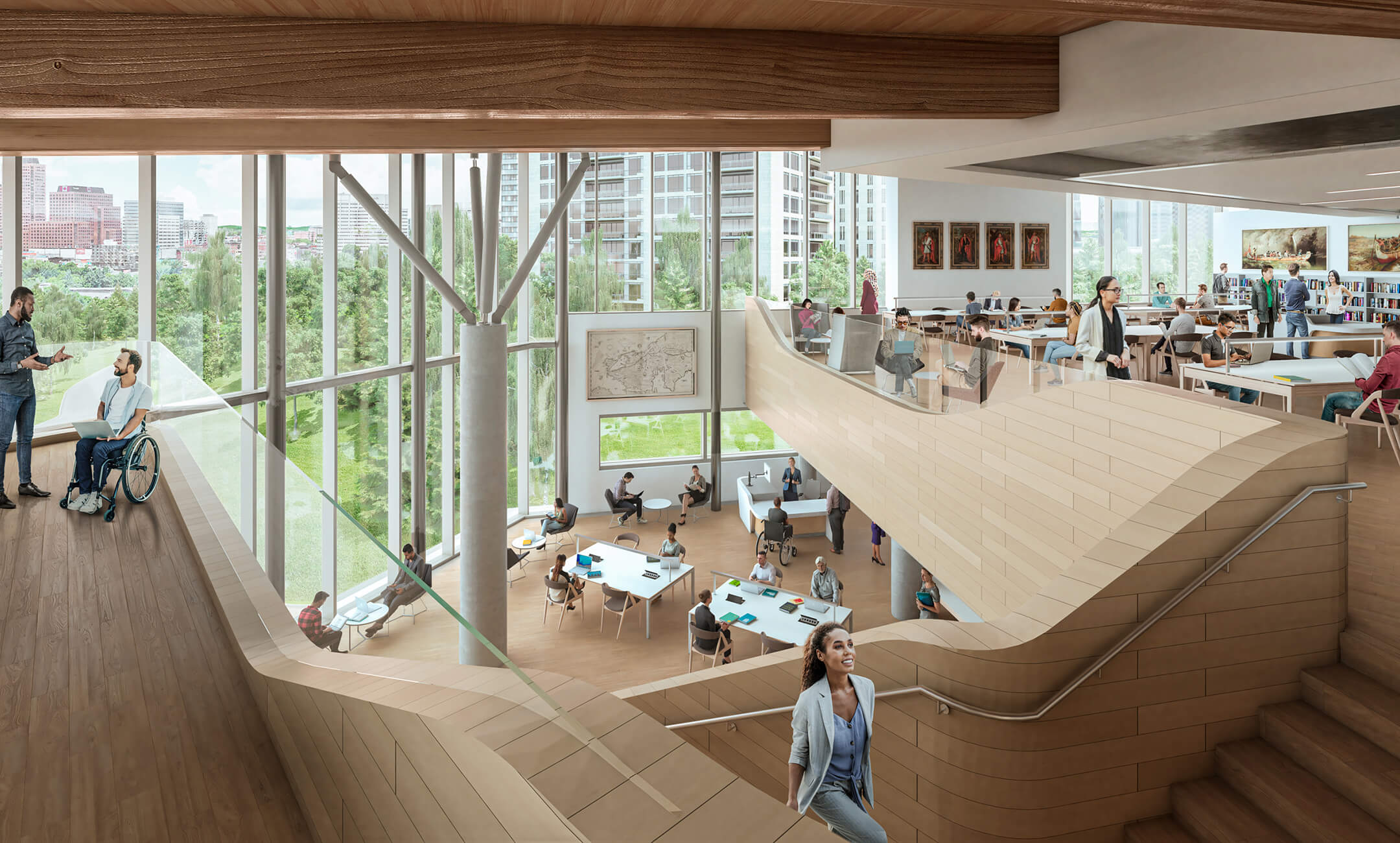 For more information, please contact:
Melanie Coates, Communications Director
Email: mcoates@dsai.ca
Phone: +1 416 862 8800
Diamond Schmitt's design of the Ottawa Public Library - Library and Archives Canada - Joint Facility is featured in The Architect's Newspaper.
Designed by Toronto-headquartered Diamond Schmitt Architects in partnership with local firm and frequent collaborator KWC Architects, the 216,000-square-foot complex, which will pull double-duty as both the city's flagship public library branch and Canada's national library and archive, can claim two notable feats. When completed, it will serve as the new home to the fourth-largest library in the world in terms of cataloged items (World Atlas ranks LAC behind the Library of Congress, the British Library, and the New York Public Library) and the first new building completed in Ottawa's Victorian architecture-dominated Federal precinct in almost three decades.
While both the OPL and LAC will be situated within dedicated areas within the net-zero carbon emissions-aiming building, a soaring public atrium/slash "town square" will serve as a bridge between the two and, as detailed by the firm, include a generous range of shared resources and amenities that benefit users of both institutions: cafes, digital production labs, genealogy center, meeting rooms, maker spaces, a kids-dedicated discovery center, and much more including public terraces and plazas. In total, the facility will be home to 425,000 works of art, 22 million books, and 3 million photographs.
Read the full article here.