Maclean's: The architecture of Ottawa's parliamentary precinct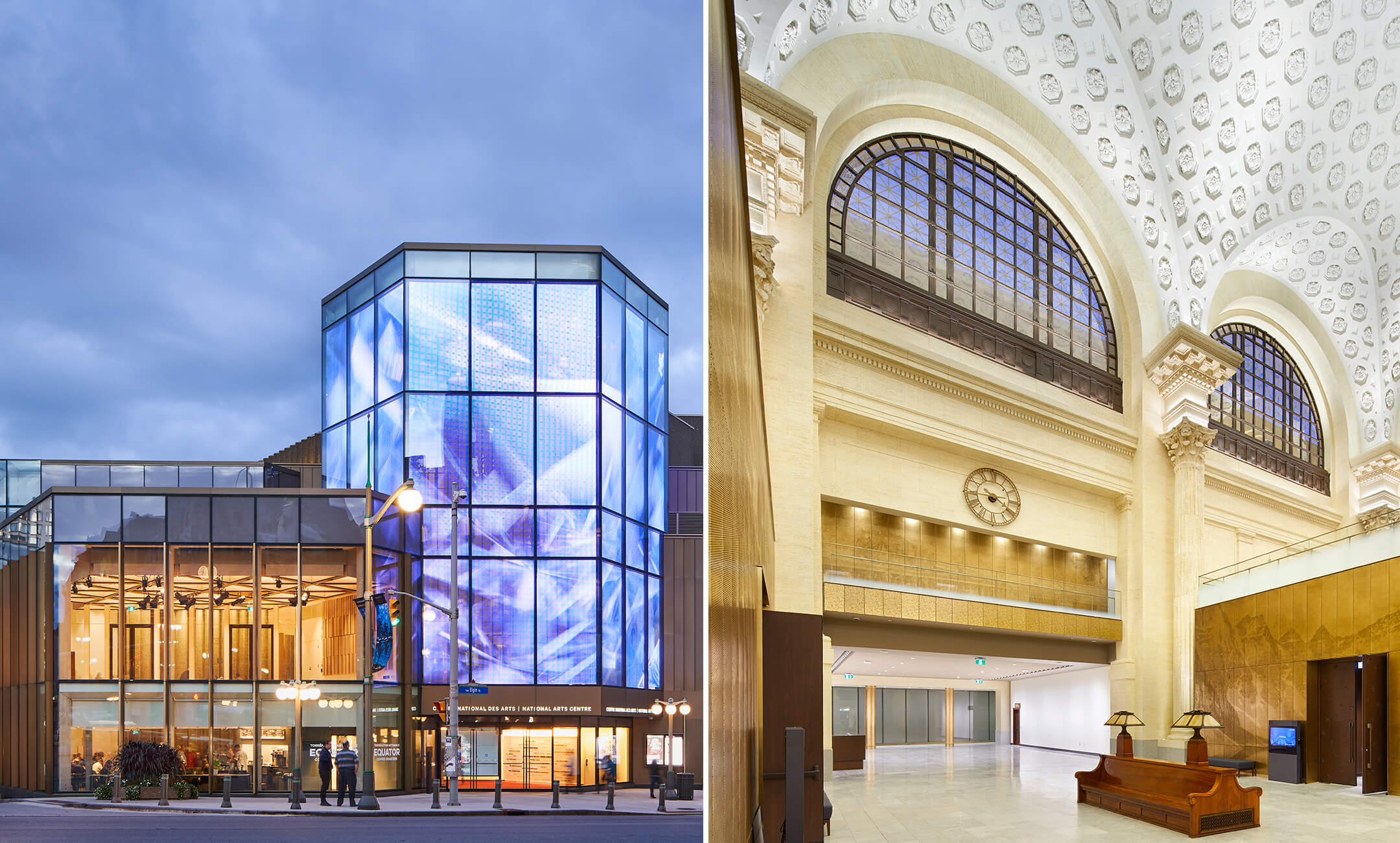 For more information, please contact:
Martin Davidson, Principal
Email: mdavidson@dsai.ca
Phone: +1 416 862 8800 x277
Maclean's Magazine surveys the architecture of the parliamentary precinct in the nation's capital and cautions that every addition or repurposing demands scrutiny to preserve the character of this unique and historic setting.
Two recent and high profile projects by Diamond Schmitt in the precinct are lauded in the article for their sensitive approach to context and materials.
Of the National Arts Centre expansion, Maclean's writes, "The $110-million project, mainly the work of Canadian architect Donald Schmitt, added inviting glass and wood to the unbeloved brown concrete of the old NAC. Yet Schmitt cleverly worked with the brutalist logic of that original building, instead of fighting it. The result is proving popular, and no wonder."
The transformation of the former Ottawa train station as interim home to the Senate of Canada gets this assessment: "Same goes for creating a temporary home for the Senate in a 1912 train station, right across from the Chateau, where a sensitively scaled addition features a vertical motif that echoes, without merely copying, the station's stately pillars."
To read the complete article, please click here.