The Drake Hotel Modern Wing receives 2023 Toronto Urban Design Award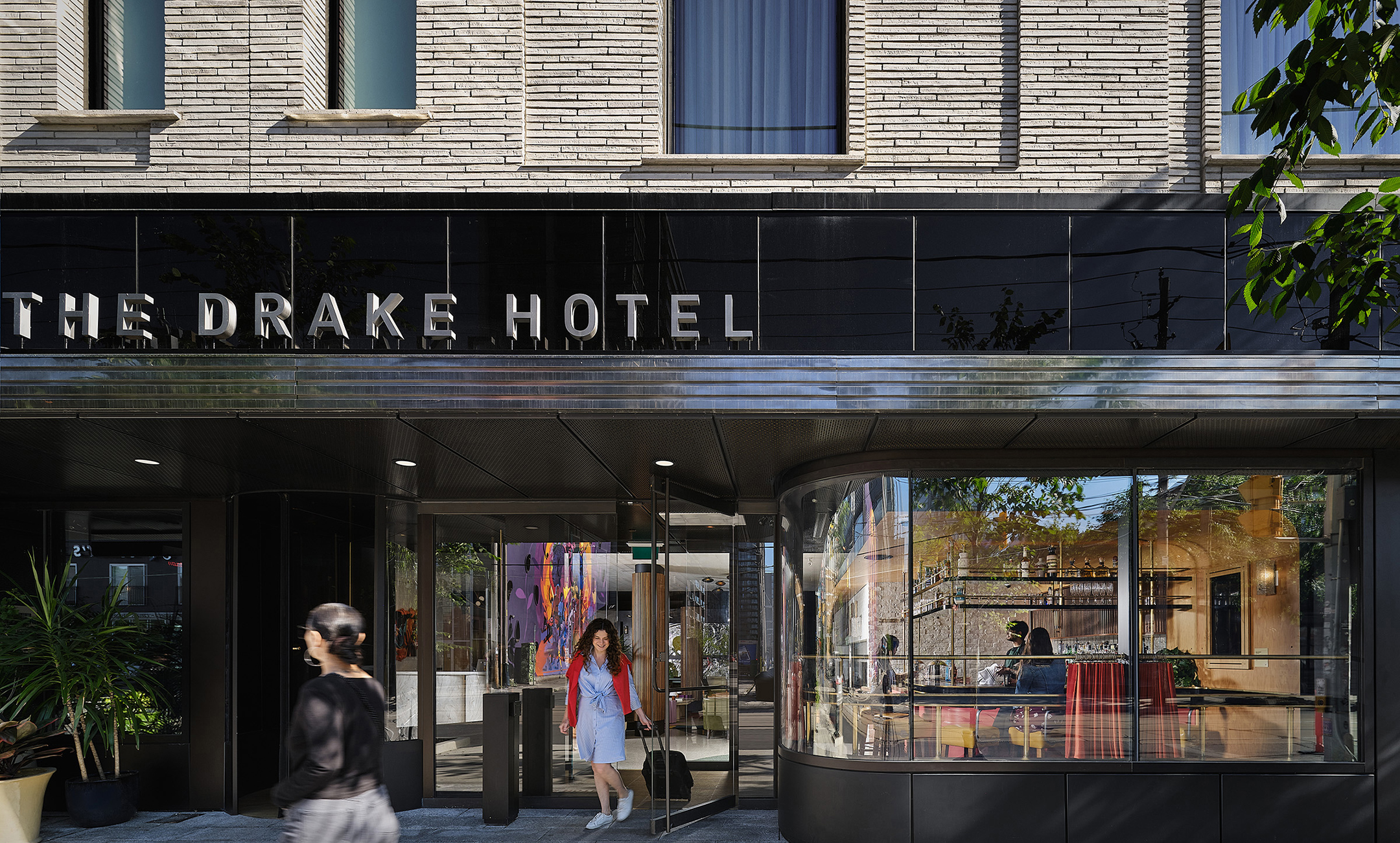 For more information, please contact:
Andrea Chin, Communications Director
Email: achin@dsai.ca
September 14, 2023, Toronto, ON – The Drake Hotel Modern Wing has received an Award of Excellence from the 2023 Toronto Urban Design Awards in the Private Buildings in Context - Low Rise category, which recognizes projects that contribute to successful city-building through their contextual relationship, design quality and measures of sustainable design.  
The Modern Wing was selected by the jury for its demonstration of creative preservation of heritage values, and setting a precedent for thoughtful innovation:
"The reimagined addition to the existing Drake Hotel honours the original essence and character in a way that not only preserves it well but amplifies it. Spanning across two buildings, the hotel lobby brings together all elements onto the ground plane, which become an extension of the sidewalk. The white façade of the new wing is a palimpsest that traces the Victorian era of Queen Street West.
Seamlessly sliding into the unique urban fabric of Queen Street West, the Drake Modern Wing is a perfect example of visual integration achieved by respecting the cultural and visual context of its site. This project expresses details that reveal themselves over time. With careful observation, the complex relationship between the new and the old becomes apparent through massing, materiality, and datum. The Jury specifically noted how hard it was to differentiate the "modern wing" as an addition at all."
Every other year, the City of Toronto holds Urban Design Awards to acknowledge the significant contribution that architects, landscape architects, urban designers, artists, design students, and city builders make to the look and livability of our city. The awards competition offers the opportunity to receive city-wide recognition from a jury of urban visionaries
"Toronto's urban landscape is a canvas of innovation, diversity, and resilience, and the 2023 Toronto Urban Design Awards celebrate the dedication of the architects, planners, and designers who colour that canvas. Not only do these visionary projects represent outstanding design achievements, but they also reflect our commitment to shaping a vibrant, sustainable, and inclusive city for future Torontonians," says Gregg Lintern, Chief Planner & Executive Director, City Planning.
Read more about the 2023 Toronto Urban Design Award winners here.