The Drake Hotel Modern Wing receives a Brick in Architecture Award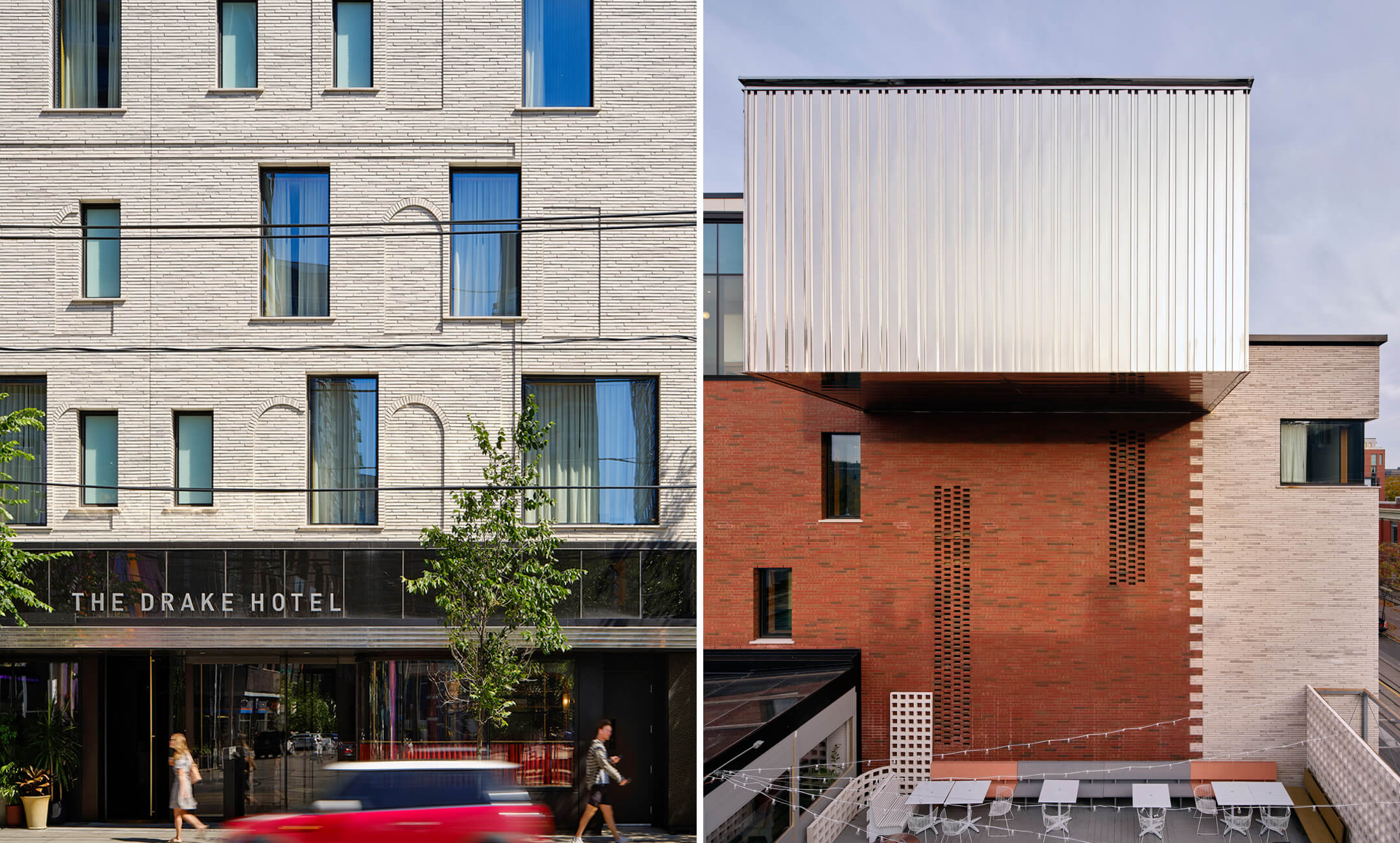 The Drake Hotel Modern Wing in Toronto has been awarded Silver designation in the commercial category of the 2022 Brick in Architecture Awards. With over 150 entries, 45 winning projects span the United States, Australia, Canada, China and Germany.
"Brick can create virtually anything as an inherently sustainable material with limitless design options, superior durability, fire resistance and energy savings," said BIA President and CEO Ray Leonhard.
The Drake Hotel Modern Wing's striking building facades were designed to address the surroundings through various construction methods and materials.
The south façade, facing Queen Street West, uses an articulated masonry as a unique expression of craftsmanship. The white brick, hand-made in Denmark, visually connects the new addition to the existing hotel; while the texture and brick size bring attention to its distinctive nature. 
The masonry street edge takes on a further layer as it incorporates a palimpsest, or ghost image of the Victorian homes that once stood on this site. The details are imprinted in the new façade with unique brickwork details of indentation, setback and archways. The imprint is minimal, a mere 40mm, which allows the façade to be read differently throughout the day and in different weather conditions: full window shadow depression in the morning light to sharp and crisp shadow edge definition in the midday sun. 
The west façade faces the existing hotel and the Sky Yard, an open, lively rooftop patio. The masonry expression incorporates a brick lattice construction technique that allows for permeability, and visibility by connecting the interior public corridors to the rooftop scene. The use of red brick references the original 19th century structure. 
Read more here.