The Innovation Arena at the University of Waterloo breaks ground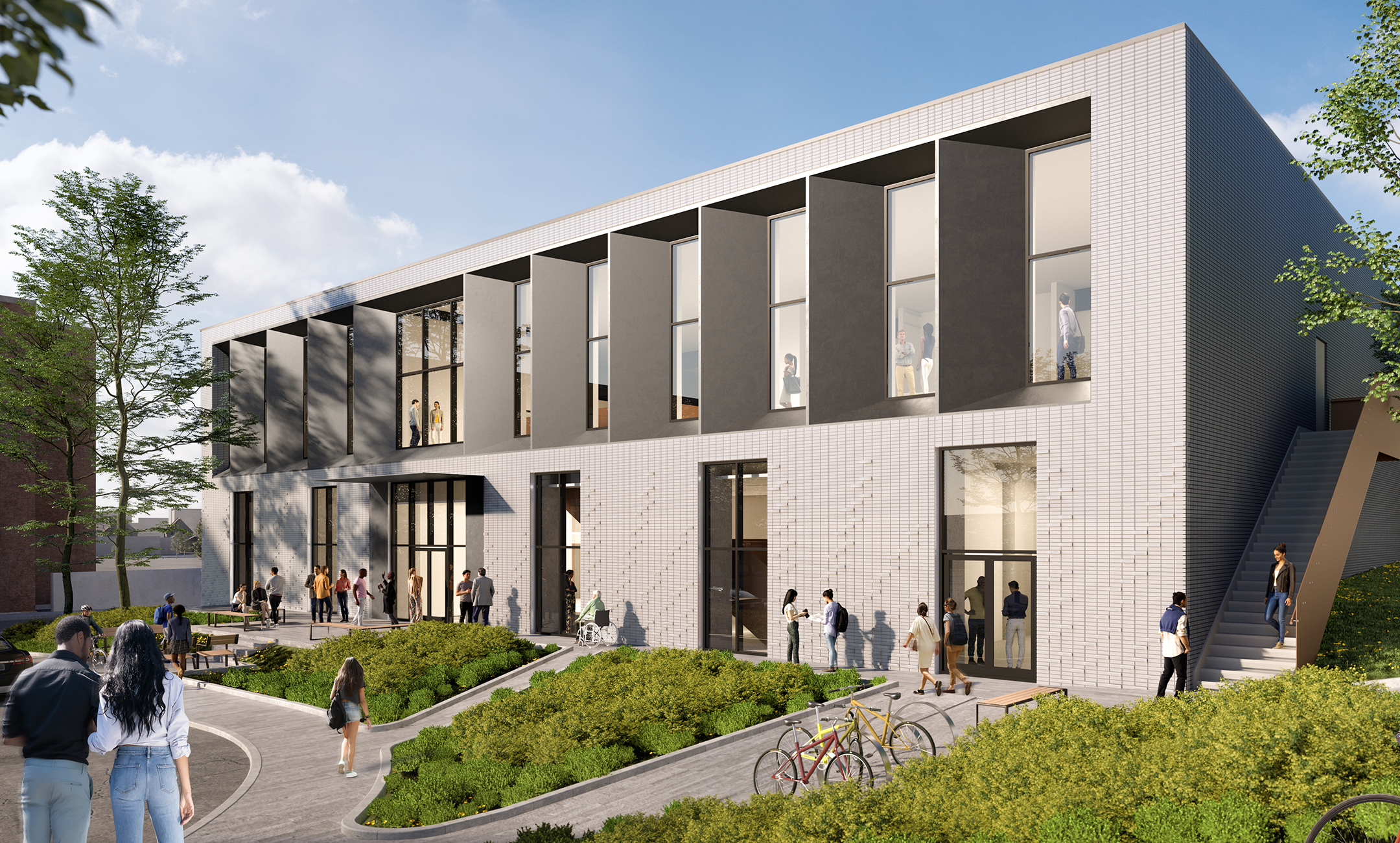 For more information, please contact:
Andrea Chin, Communications Director
Email: achin@dsai.ca
Mike Szabo, Principal
Email: mszabo@dsai.ca
Kitchener, ON, Canada - The University of Waterloo and start-up incubator Velocity are expanding their presence in downtown Kitchener with the groundbreaking of the new Innovation Arena. The Innovation Arena is the future home of Velocity and will feature 90,000 sf of collaborative office and lab spaces that facilitate exchange between businesses, founders, researchers and community partners. The new, purpose-built facility will allow Velocity to streamline commercialization, fast-track entrepreneurs, and support the global economy.
The guiding principles of Diamond Schmitt's design are predicated on Velocity's mission, translating innovation, acceleration, and meaningful community engagement, into architectural expressions that reflect these objectives, while meeting the University's sustainability goals.
Located on the University's Health Sciences campus, the Innovation Arena is the transformation of a two-storey industrial building, also known as the Ontario Seed Warehouse, that was constructed in 1964. The new design activates the building via a dynamic sawtooth façade to the southeast. This opens into a large two-storey day-lit atrium that marks the Arena's community space. The atrium creates a focal point and enhances connectivity to neighbouring facilities and serves as a portal that draws people inside.
Designed to promote collaboration, the scheme transforms the warehouse interior into an open interconnected floor space that fosters connection and cross-fertilization between the people and organizations who use the space, encouraging activity throughout the building.

At a ceremony marking the project milestone, the University of Waterloo's President and Vice-Chancellor Vivek Goel said, "The Innovation Arena is driven by a community that has a common vision, a bold strategy and the talent, research and ideas to deliver on possibilities. Momentum in the Waterloo region and the city of Kitchener is building to support technology-inspired innovations in health care and delivery. The Innovation Arena will also play a crucial role in expanding the impact and scope of Waterloo's flagship incubator, Velocity." 

Read the full press release here.