The Power of Giving: Extraordinary Art Meets Extraordinary Philanthropy at the AGO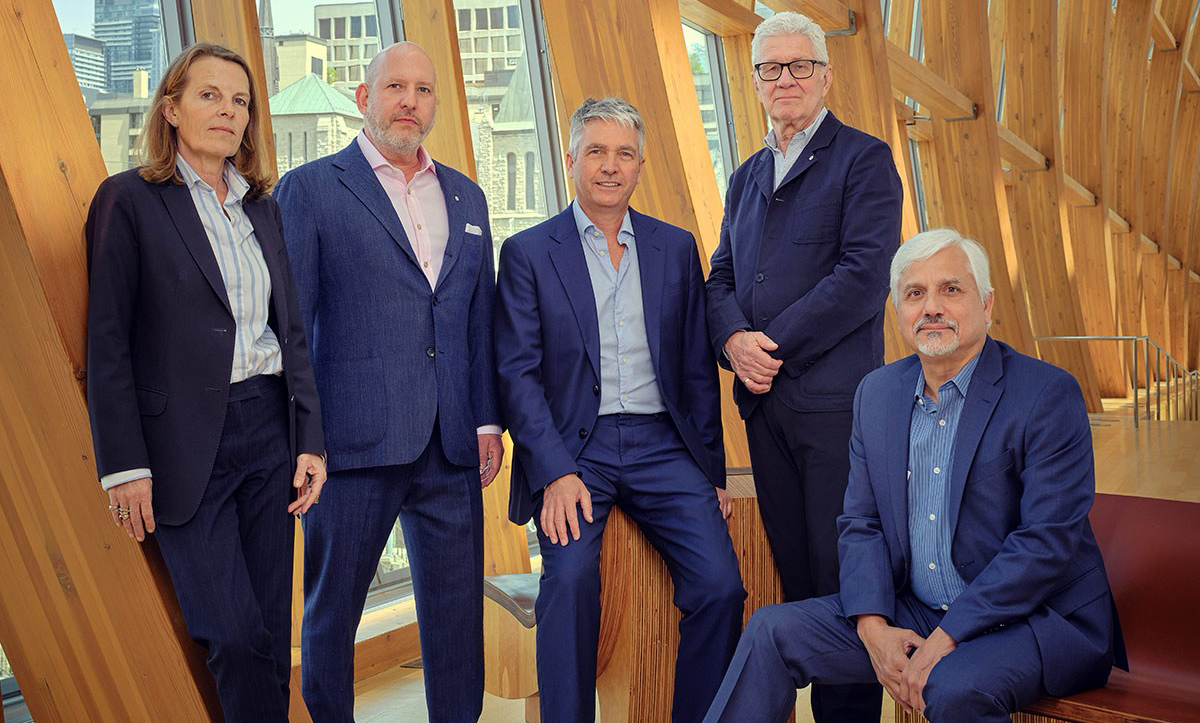 L to R: Annabelle Selldorf, Selldorf Architects; Dani Reiss, Chairman & CEO, Canada Goose; Stephan Jost, Michael and Sonja Koerner Director and CEO, Art Gallery of Ontario; Don Schmitt, Diamond Schmitt Architects; and Brian Porter, Two Row Architect.
For more information, please contact:
Andrea Chin, Communications Director
Email: achin@dsai.ca
Don Schmitt, Principal
Email: dschmitt@dsai.ca
A monumental $35 million gift from Dani Reiss is making possible a major expansion at the AGO—one that will vastly increase space for a growing collection of modern and contemporary art.
The new Dani Reiss Modern and Contemporary Gallery is a zero-carbon building, designed by Diamond Schmitt, Selldorf Architects and Two Row Architect, that will add 40,000 square feet of gallery space across five floors. A massive step forward in fulfilling the AGO's mission, the Dani Reiss Modern and Contemporary Gallery will bring people together with art and propel global conversations that speak to the issues of our time.
The AGO will realize this ambitious project with the generous support of the philanthropic community. The AGO thanks Dani for leading the way with his inspiring gift.
Learn more about the Dani Reiss Modern and Contemporary Gallery: AGO.ca/expansion