TPS Multifunction Paramedic Station Receives Canadian Architect Award of Merit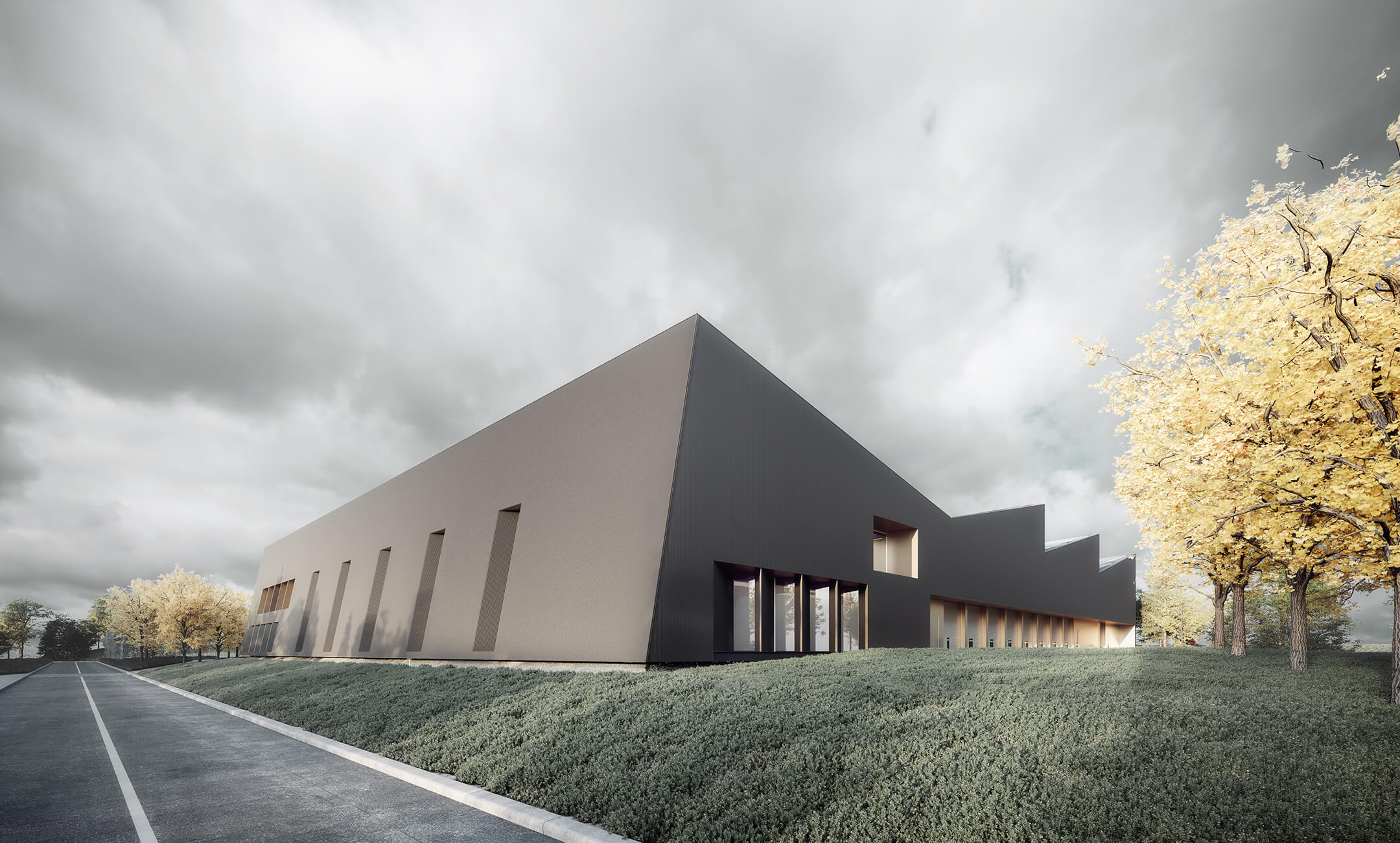 For more information, please contact:
Andrea Chin, Communications Director
Email: press@dsai.ca
Michael Leckman, Project Principal
email: mleckman@dsai.ca
The Toronto Paramedic Services (TPS) Multifunction Paramedic Station was one of seven projects from more than 170 national entries in the design phase that received an Award of Merit by the 2021 Canadian Architect Awards.
TORONTO - Diamond Schmitt's scheme for the TPS Multifunction Paramedic Station, in association with gh3*, was developed from net-zero strategies. It is a direct response to the specific energy requirements of this building type and site, resulting in a design with exceptional environmental performance that distinctly emerges along Highway 401. 
The building takes shape in the form of a mass timber structure that reduces embodied carbon by 34% when compared to a steel structure. It is defined by a dynamic sawtooth roofscape that faces south, and has been optimally angled and rotated to support photo-voltaic arrays and maximize solar capture. The roof design also enables the integration of clerestory windows that allow natural light to flood into all interior spaces. The architectural silhouette is further informed by the tilt of a south facing solar wall that conserves an additional 15% of the building's energy.
Organized around a linear skylit atrium, the programmatic functions of the station include an administrative and education block positioned to the south, with vehicle bays accommodating 40 ambulances and 20 supervisor vehicles located adjacent to the north. To reduce the amount of energy lost through the 12 overhead vehicle doors, interior vestibules are introduced on both sides of each vehicle bay—the first ambulance facility in Canada to do so—conserving 17% of the building's overall energy.
From the atrium, paramedics can easily access the vehicle areas, command post, offices, parade room, a kitchen and lounge, meeting room, and lockers for 700 staff and visitors. Stairs in the atrium connect to the second floor learning area that can be configured into four separate classrooms, or be used as one larger space for events.
Conceived through an intense understanding of energy requirements, the TPS Multifunction Paramedic Station has been envisioned to be socially and spatially equitable, inclusive for administrators, staff, and visitors alike—an ambitious design that provides a positive and architecturally uplifting space both in its impact on the environment and for all who use it. 
Jury's Comment:
"This project elevates the architecture of a service building. The building is largely designed to house vehicles for essential services, and offsets the energy and carbon in the vehicles' use with its net zero carbon and net zero energy targets. The building shape is sculptural and purposeful, most notably the photovoltaic roof that unifies the individual sheds of the building, providing optimal angles for solar energy capture and clerestor­ies to the occupied interior spaces. A mass timber structure is used to re­duce embodied carbon, helping the project target net zero carbon certifi­cation. There's something seductive and attractive about the resulting form that is a site-specific response to capturing solar energy."
Read more about Diamond Schmitt's award winning project here.