Waterworks named Best Built Community in the GTA by the 2023 BILD Awards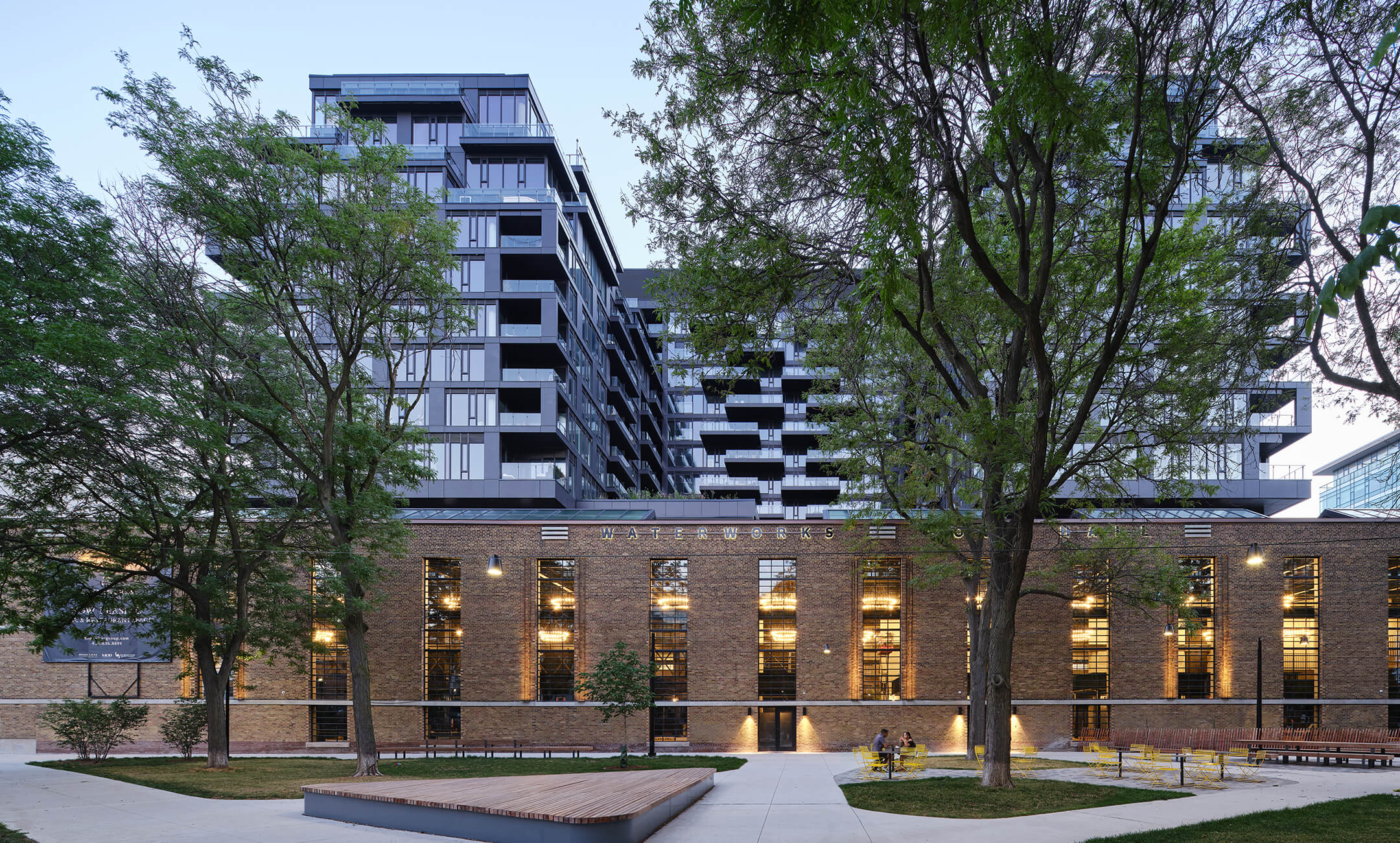 Waterworks has been named a winner of the 2023 BILD Awards, in the Best Community – Built category.
Presented by the Building Industry and Land Development Association, the BILD Awards recognize local developments that demonstrate excellence and innovation in urban design and architecture from across the Greater Toronto Area (GTA). The winners reflect some of the GTA's most outstanding projects that make the best use of land and support the growth of the neighbourhoods in which they are located, through a unique integration of live, work, shop, and play.
Remarkable for the mix of uses it provides, Waterworks serves a significant role in fostering a more engaged and better-connected community at the cusp of Toronto's King West District and Alexandra Park neighbourhood. The development includes a Food Hall, an open-air courtyard surrounded by retail shops, and a full-service YMCA with a 25m pool, gymnasium, state of the art strength and conditioning facilities, and studios for yoga, dance and community meetings. Together with new expanded pedestrian mews and pathways that create porosity through the neighbourhood, Waterworks demonstrates how great design can respond to the needs of its residents and contribute to building strong social infrastructure and enhance community well-being.
The jury reviewed Waterworks based on a comprehensive list of criteria including how the design optimized a heritage site and integrated itself into the neighbourhood to create more comfortable public spaces. The award is granted to professionals in the building industry who achieve new standards through their dedication to quality, exemplify leadership in smart growth, and highlight the strength of the community's urban design.
See the full list of 2023 winners here.