Waterworks Receives Heritage Toronto Award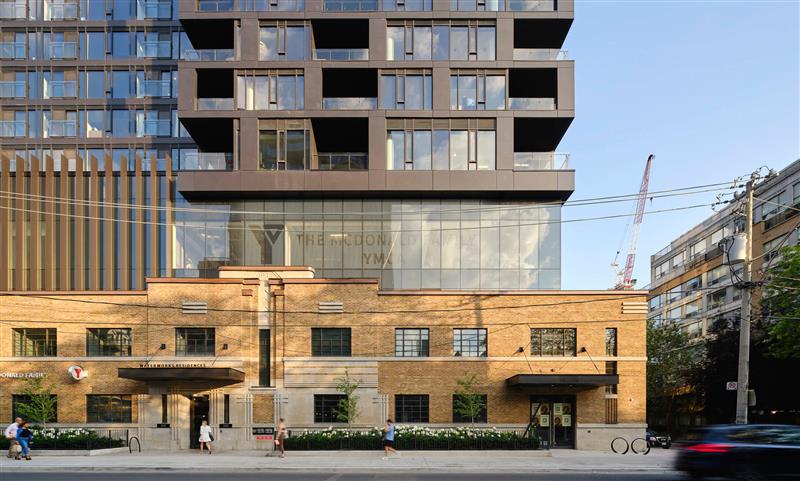 Waterworks has been honoured as a winner of a Heritage Toronto Award in the Adaptive Reuse category.

The Heritage Toronto Awards showcases the achievements in the heritage sector, championing the importance of heritage to city building.

Waterworks was originally designed in the Art Deco style by City Architect J. J. Woolnough. Completed in 1933, it was once owned by the City of Toronto and operated as a public market from 1837 to around 1900. The adaptive reuse of Waterworks includes the full retention and reuse of the machine shop building as a food hall and the retention of the northern portion of the complex to accommodate a mix of uses. The new compatible construction features retail at grade, a full-service YMCA athletic facility on the second and third floors, and a 288 mid-rise condominium above. The development pedestrianizes the courtyard and drive aisle, which are partially reinstated, providing permeability through the site.
See the full list of winners here.