­Work underway on Ādisōke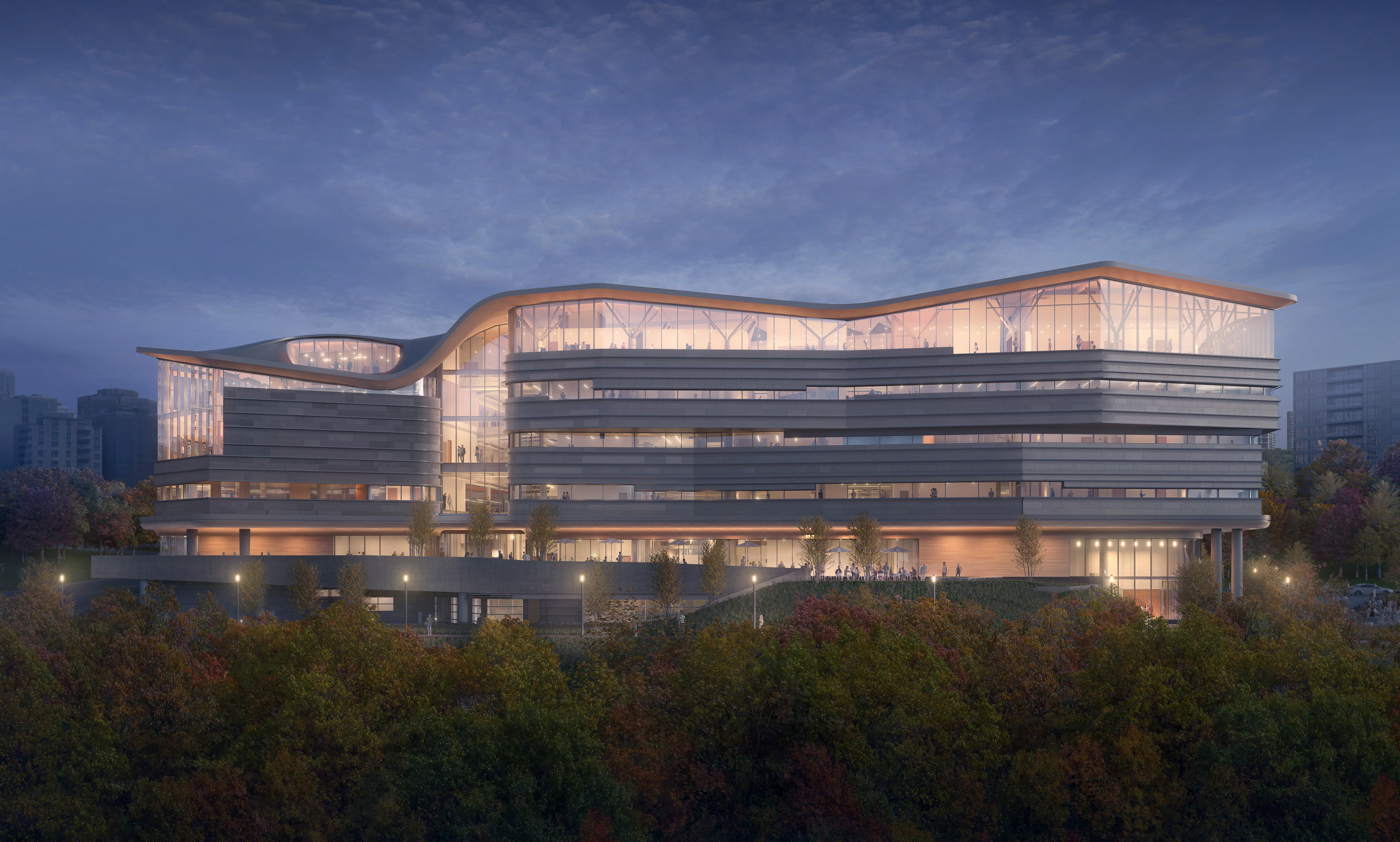 For more information, please contact:
Andrea Chin, Communications Director
Email: press@dsai.ca
Ottawa, ON, Canada, June 20, 2022 - At an event today, Mayor Jim Watson, the Honourable Mona Fortier, President of the Treasury Board (on behalf of the Honourable Pablo Rodriguez, Minister of Canadian Heritage), Councillor Matthew Luloff, Chair of the Ottawa Public Library Board, Grand Chief Savanna McGregor, Algonquin Anishinābeg Nation, and Councillor Dan Kohoko (on behalf of Chief Wendy Jocko, Algonquins of Pikwakanagan First Nation), celebrated the setting of the foundation for Ādisōke, the new Ottawa Public Library – Library and Archives Canada joint facility.
In honour of National Indigenous History Month, the Ādisōke Project Team highlighted the meaningful and respectful partnership with the Anishinābe Algonquin Nation. The project partners placed a token of significance into a concrete slab that will become part of the facility's foundation. This is a historic and important ceremony that builds on the spirit of relationship building, active listening and reconciliation.
Built to achieve a Net-Zero Carbon standard and LEED Gold designation, Ādisōke will be an environmental leader that showcases sustainable infrastructure design and contributes to a clean, safe and sustainable environment for present and future generations. It will pave the way for other federal and municipal infrastructure projects and enable the City to achieve its goal of transitioning Ottawa into a clean, renewable, and resilient city by 2050.
Set to open in 2026, the modern and iconic facility of Ādisōke will become a landmark destination located on the traditional territory of the Anishinābe Algonquin Nation, in what is now known as the National Capital Region. Ādisōke will deliver a vibrant customer experience through public services, exhibitions and events that showcase Indigenous stories and histories, as well as our rich Canadian heritage. The joint programming and services will make this a truly unique offering in Canada.
The site for Ādisōke is located on the unceded, traditional territory of the Anishinābe Algonquin Nation, who have occupied the area since time immemorial. Elders and members of the Host Nation have been key partners in influencing the design of the facility, as well as the selection of the name Ādisōke, which refers to the telling of stories in the Anishinābemowin Algonquin language.
To learn more about Ādisōke, please click here.
Read the full article here.