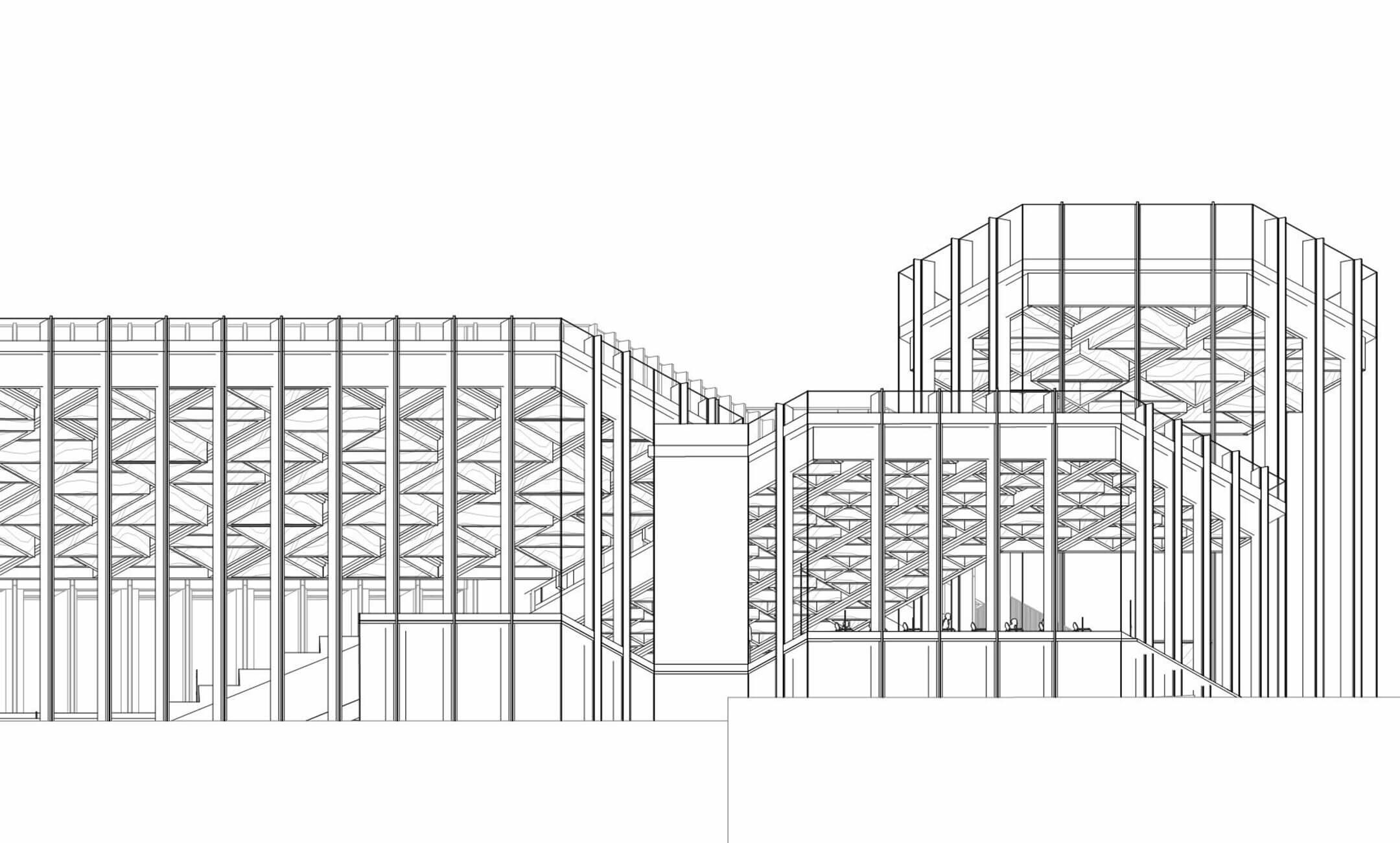 Mass timber, not steel, is the future of architecture. In a recent Diamond Schmitt University lecture, Principals Derek Newby and Jennifer Mallard presented a call-to-arms for greater adoption of mass timber in architecture.
Derek Newby sits on British Columbia's Mass Timber Advisory Council and advocates for wood as a structural material in our firm and in the industry. Derek notes that our current methods of construction are extractive and non-renewable in nature, even the most advanced improvements in conventional steel and concrete follow a 'do less harm' framework. A building's structure accounts for about half of its embodied emissions…so let's start there.
There are many benefits to using mass timber – as raw material, wood stores carbon throughout its lifecycle, and throughout the construction process it generates 70% fewer emissions than concrete while creating opportunities for a circular economy. Wood construction is also faster, quieter, and equally as or less expensive than concrete.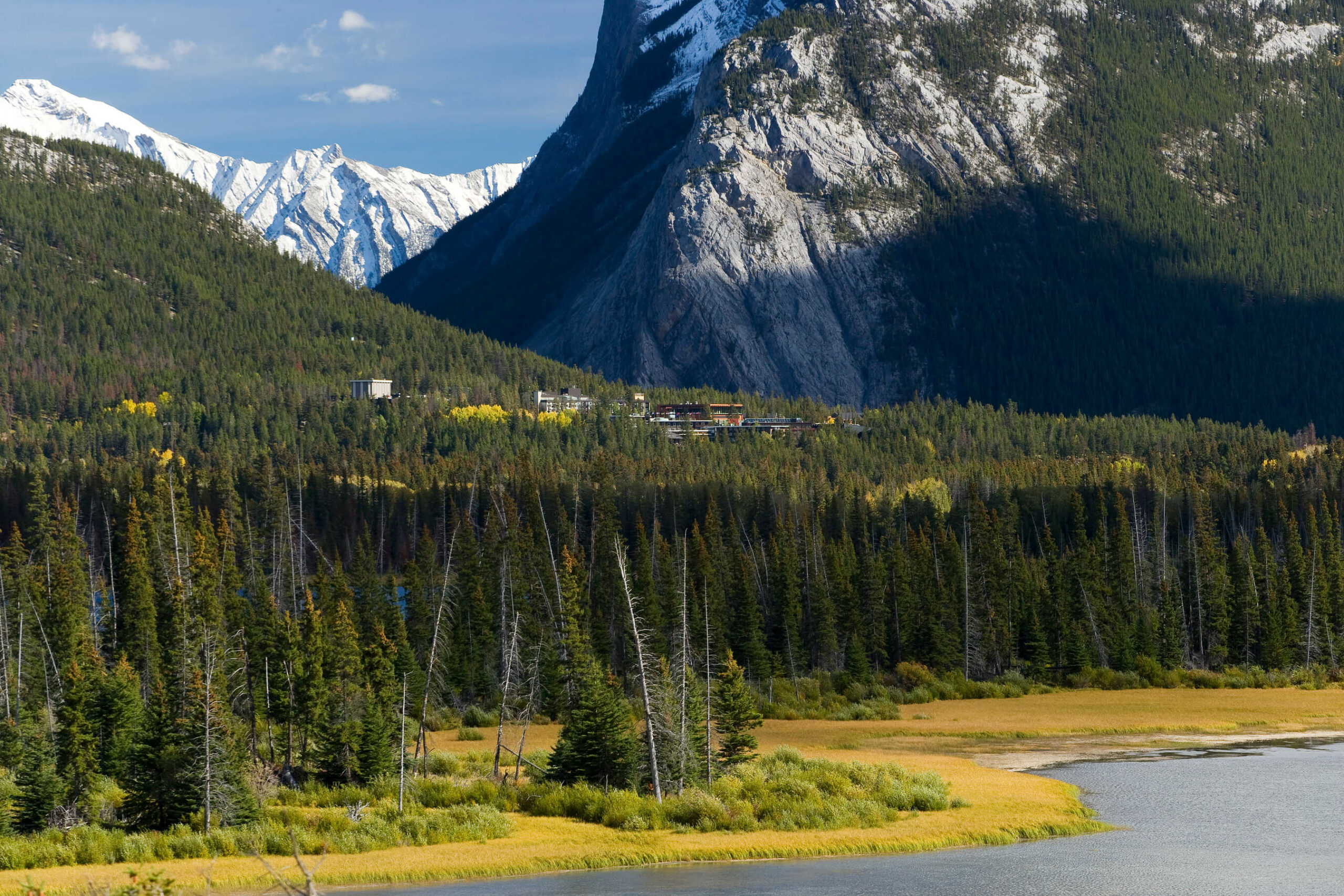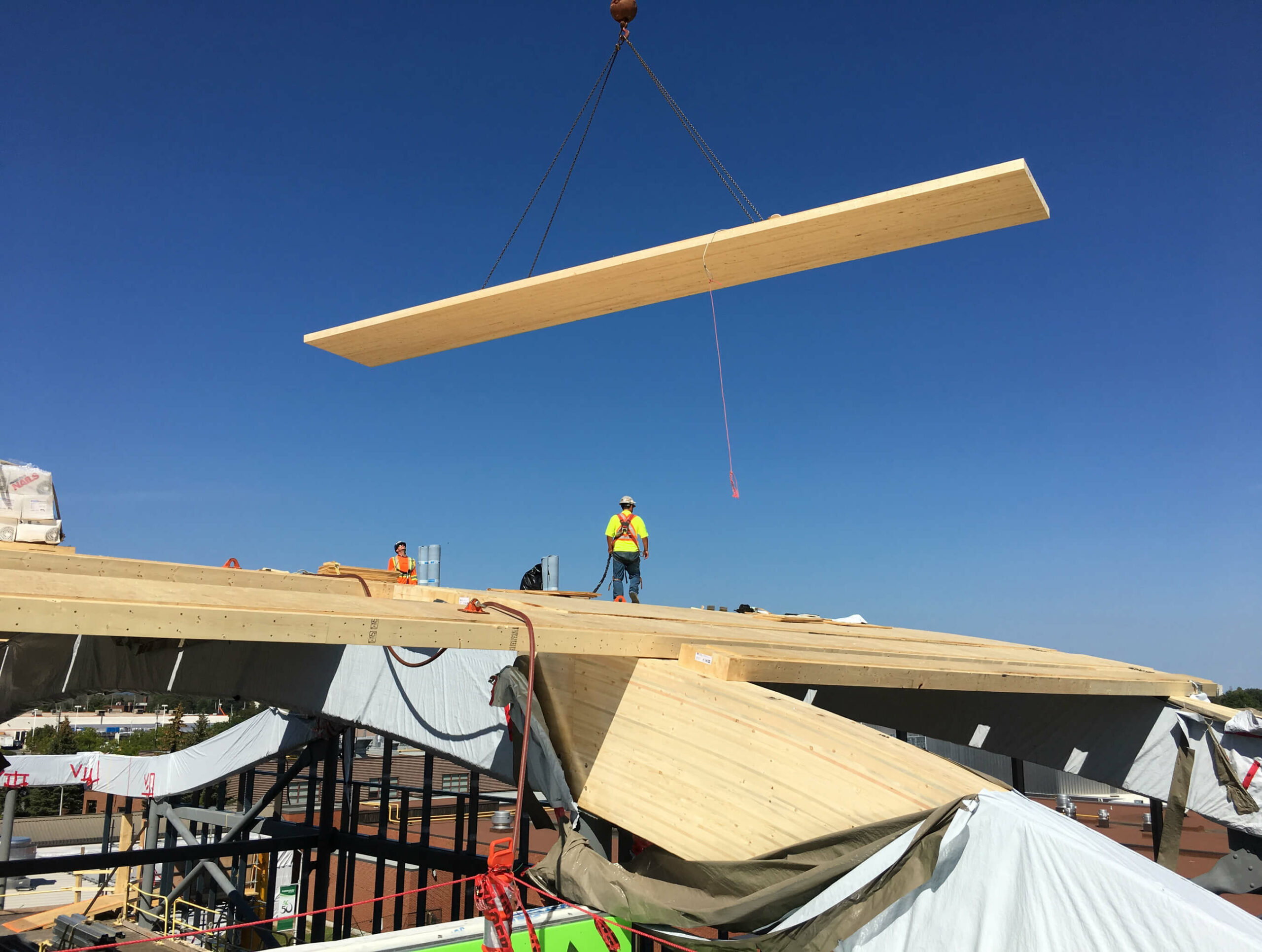 From a design perspective, there are many ways to get creative with heavy timber. On the National Arts Centre (NAC) in Ottawa, our project team, led by Jennifer Mallard, saw an opportunity to contrast the brutalist concrete envelope with a natural, domestic structural material – Douglas fir timber grown in British Columbia. The team designed a tessellated roof structure made up of triangular wood coffers. Working closely with Fast + Epp structural engineers, the team developed a roof structure that creates warmth and visual interest, visible through the custom glass curtainwall system.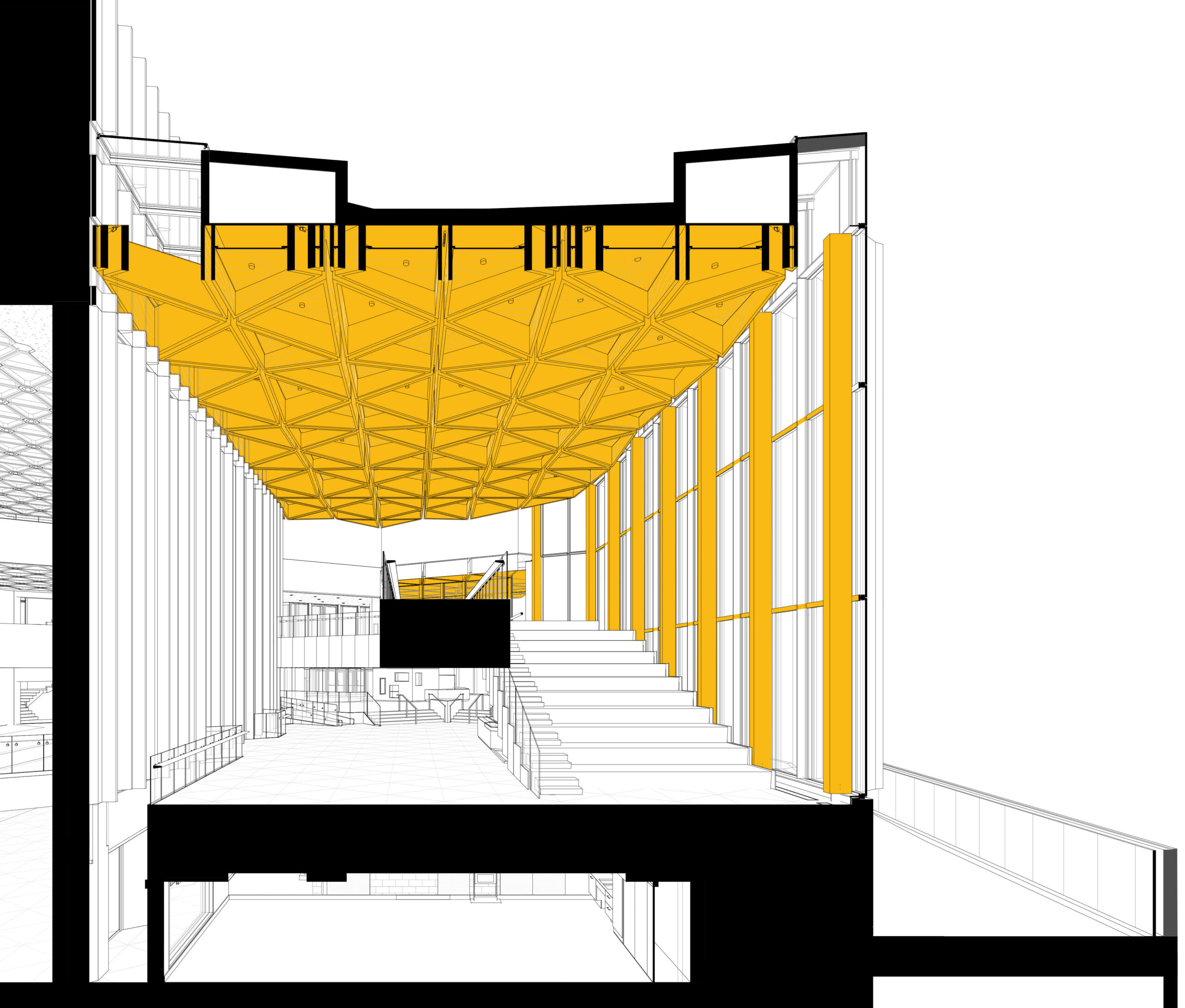 Our design teams are attentive to fire safety – combining passive measures such as materials and location of exits, with active measures like smoke detectors and sprinkler systems to create a comprehensive strategy for detection, suppression, and control. At the NAC, Jennifer's team went over and above the OBC with extensive sprinkler coverage and added smoke detectors in the coffers, as well as consulting with LMDG for detailed fire modelling scenarios.
Mass timber buildings are prefabricated buildings, significantly reducing onsite work. They are also modular buildings, meaning that as architects, we can increase the likelihood that a building will be built with mass timber by optimizing the design for availability and transport. For the NAC, timber engineering firm StructureCraft, assembled the coffers and fitted them with lighting, sprinkler and A/V systems offsite, and the coffers were pre-assembled in linear components and shipped to the site on trucks. The timber structure, being also the finished ceiling, saved time and construction cost. This strategy saved the team an estimated 6 months.
So, with each new project we ask – can this building be a timber building? If it can't be all timber, can some of it be? What does this signal for the future of design? Less aluminum, less steel, less concrete – more wood.