Architect's Newspaper: Diamond Schmitt, Selldorf, Two Row design AGO expansion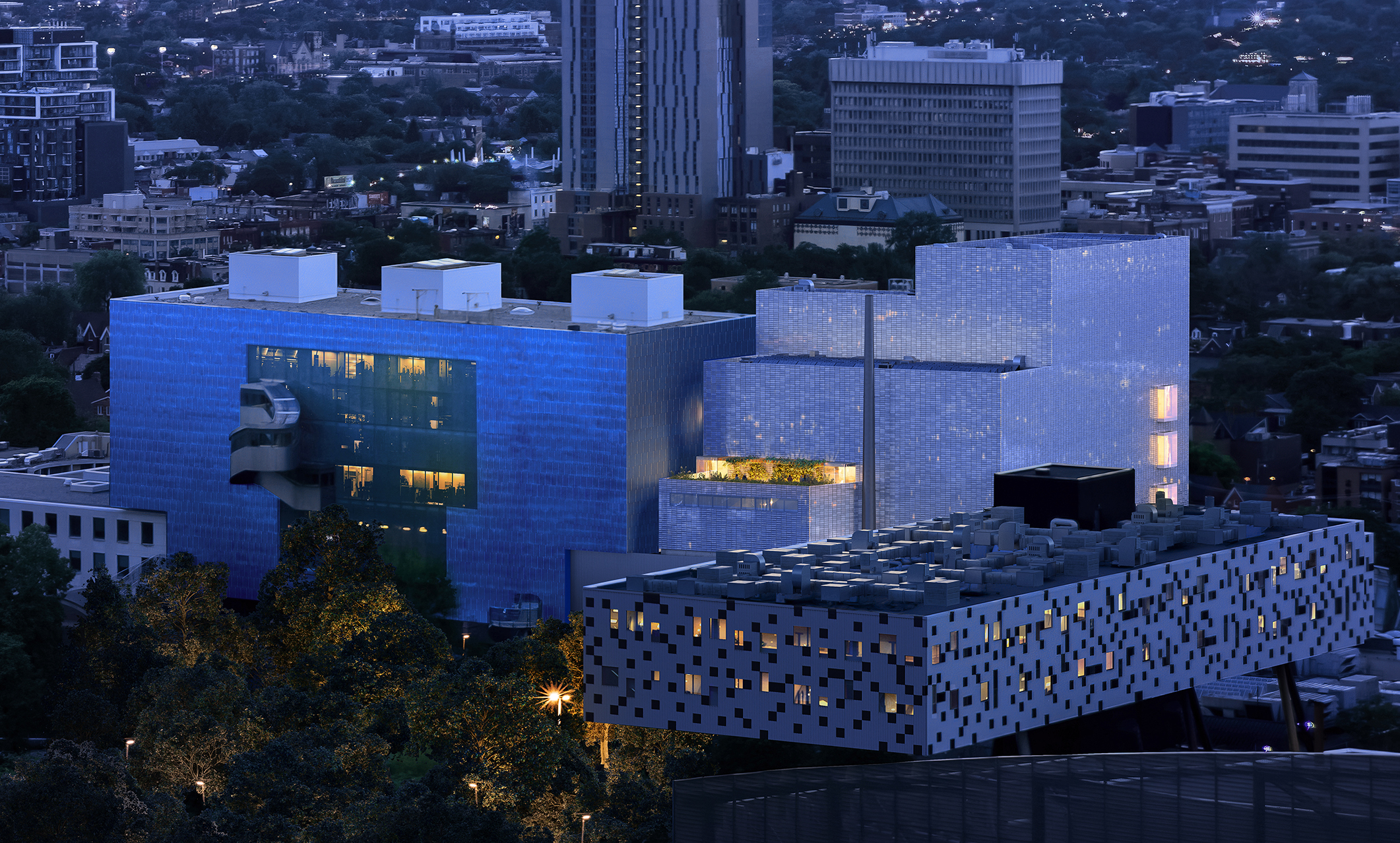 Diamond Schmitt's design of the Art Gallery of Ontario's Dani Reiss Modern and Contemporary Gallery is featured in an article by Kristine Klein for The Architect's Newspaper.
The Art Gallery of Ontario (AGO) is about to undergo its seventh expansion project. Today the Toronto art museum announced the selection of Diamond Schmitt, Selldorf Architect and Two Row Architect to design a new addition to the gallery that will named The Dani Reiss Modern and Contemporary Gallery, after a generous gift from Dani Reiss, the president and CEO of winter clothing brand Canada Goose.

This latest expansion will rise five stories and add 40,000 square feet to the institution's current size of 480,000 square feet. Over the last decade, the institution's collection has grown considerably, with the addition of over 20,000 pieces. The expansion will allow the museum to display its growing collection of contemporary and modern artwork in at least 13 new gallery spaces that are conceived to be flexible and will allow for improved circulation across the museum. This new campaign will increase the viable exhibition space by 30 percent.
The architectural team of Diamond Schmitt, Selldorf Architects, and Two Row Architect was chosen for the commission from a competitive RFP process. Their selection was based on their experience, project portfolios, methodologies, and understanding of the brief, in addition to a proposed budget and schedule. After the selection, the team began work on the proposed scheme.
The addition will be situated on the site just east of the Gehry-designed building and above the existing loading dock. These existing gallery buildings provided inspiration for the design of this latest addition, and the design pulls from both the form and materiality of the structures.
"The recent architecture surrounding Grange Park is characterized by prismatic forms with intensive materiality," Donald Schmitt, principal of Diamond Schmitt Architects, told AN. "The Dani Reiss Modern and Contemporary Gallery complements the context with an elemental form that will be clad in a natural material that will reflect the sky, the light and the blue titanium of the Gehry building."
The new gallery is targeting a zero operational carbon certificate, and this goal will be taken into consideration in all design decisions. The design team told AN that at this stage they are looking to realize the addition with a steel structure clad in a terra-cotta facade.

Read the full article here.